The "Silicon Valley of India", Bangalore, is the third-largest and one of the most developed cities in the country. Being the IT Hub and capital of Karnataka, it attracts thousands of Indians every year with its growing job opportunities. Indeed, the city of gardens is among the most beautiful places in India. That said, the cost of living in the city is also very expensive.
Rajeev recently shifted to Bangalore to work for a multinational corporation but is finding it difficult to buy a house within his budget. Fortunately for Rajeev, there are many financial institutions like Navi offering home loans in Bangalore at interest rates as low as 6.7%.
Keep reading to learn how you can purchase your dream house in Bangalore.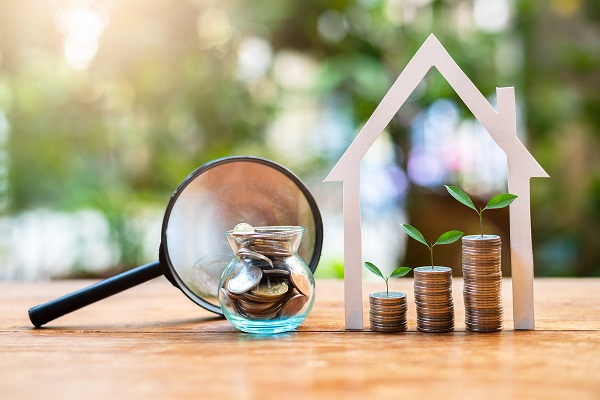 Features and Benefits of Taking a Home Loan in Bangalore
Taking a home loan in Bangalore not only gets you the dream house you wanted, but also the following benefits:
Home loan for all your housing needs
Your dream could be owning a home or build a home, you can avail a home loan for all your needs. You can choose a home loan feature if it is to buy a new house, expand your existing house, self-construct a house, or buy a resale property for yourself.
Tax benefits
The top-most useful benefit of a home loan is the deduction you can claim on the interest and principal repayments while filing ITRs. You can claim up to Rs.1.5 lakh on principal repayments under section 80C of the Income Tax Act, up to Rs.2 lakh on interest repayments under section 24B, and more under special circumstances u/s 80EE, 80EEA, and up 80C.
Low interest rate
The home loan interest rate at any place, is much lower compared to any other loan types available. If there is a shortage of funds, you can always use the top-up feature on the existing loan and your interest remain the same.
High loan amount and long tenure
Affording a house in today's world is not cheap, especially if you live in the "Silicon Valley of India". But, if it is a home loan, you can obtain a high loan amount and many banks/NBFCs offers a flexible loan tenure of up to 25+ years for their repayment. With this, your monthly instalments become affordable and less stressful.
Easy balance transfer facility
If you wish to transfer your home loan from your bank to any other bank/NBFCs for several reasons, such as the interest rate, service charges, customer service experience, etc., you are free to transfer the balance.
Also Read: Tax Benefits On Second Home Loan
Interest Rates for Home Loan in Bangalore
It is important to know which bank/NBFCs offer home loans at what interest rates. If you are building a house or planning to buy your dream home, here is a list of banks/NBFCs offering home loan with its respective interest rates and processing fees:
| | | |
| --- | --- | --- |
| Banks/NBFCs | Interest Rate (p.a.) | Processing Fee |
| Navi Home Loan | 6.71% onward | Check with the lender |
| Bank of Baroda | 6.90% onward | Rs.8,500 – Rs.25,000 |
| Axis Bank | 6.90% onward | Rs.10,000 |
| Canara Bank | 7.10% onward | Rs.1,500 – Rs.10,000 |
| Karur Vysya Bank | 7.20% onward | Rs.5,000 |
| Karnataka Bank | 7.50% onward | Rs.250 |
| South Indian Bank | 7.85% onward | 0.50% (Rs.5,000 – Rs.10,000) |
| Kotak Mahindra | 7% onward | 0.5% |
| Yes Bank | 8.95% onward | Up to 1% (Rs.10,000) |
Also Read: Section 24 Of The Income Tax Act
How to Apply for a Home Loan in Bangalore
Step 1: Go to the lender's website or app
Step 2: Go to the home loan section
Step 3: Click 'Apply' to proceed
Step 4: Fill in details like your name, DOB, monthly income, PAN number, etc.
Step 5: Check your loan eligibility
Step 6: Choose loan amount and tenure
Step 7: Get in-principle approval
Eligibility Criteria for a Home Loan in Bangalore
Every lender across India can set different criteria that you will have to meet before attaining a home loan. Still, there are some common criteria that you should pay attention to:
| | |
| --- | --- |
| Criteria | Limit |
| Age | Between 21 to 65 years old |
| Nationality | Indian resident or non-resident Indian |
| Income | Varies across cities but is generally set at a minimum annual income of Rs. 1,80,000 for salaried employees and Rs. 3,00,000 for self-employed borrowers |
| Work experience | Most lenders accept borrowers with a minimum work experience of 2 years |
| Credit score | Generally, 750 or above |
| Eligible for a joint loan | Only parents, spouse, siblings, or children |
Documents Required by Home Loan Providers in Bangalore
This requirement can vary across different home loan providers, but you should keep the following documents handy:
1. Proof of identity: Aadhaar card, PAN card, driving licence, voter ID, passport
2. Proof of address: PAN card, voter ID, ration card, passport, Aadhaar card, utility bills, passport size photograph
3. Proof of income:
4. Property documents: Letter of allotment, original No objection certificate, sale agreement, certificate of possession
5. Documents Required For Salaried:
Form 16
Certified letter from Employer
Payslip of last 2 months
Increment or Promotion letter
IT returns of past 3 years
6. Documents Required For Self-Employed:
Income Tax Returns (ITR) of last 3 years
Balance Sheet and Profit & Loss Account Statement of the Company/Firm (duly attested by a C.A.)
Business License Details (or any other equivalent document)
The license of Professional Practice (For Doctors, Consultants, etc.)
Registration Certificate of Establishment (For Shops, Factories & Other Establishments)Proof of Business Address
Easy Steps to Apply for a Home Loan in Bangalore at Navi
On Navi's technology-driven platform, you can easily and instantly obtain a home loan from the comfort of your home. All you have to do is follow these simple steps:
Step 1: Download the Navi app.
Step 2: Open the app and register with your mobile number.
Step 3: Upon registering, click on "Home Loan."
Step 4: Now, submit the property details, like location, type, and address of the property.
Step 5: After submission, check your home loan eligibility by providing your PAN and other details.
Step 6: Once you submit the required documents and the same are verified, your home loan will be instantly approved.
How to Calculate EMI for a Home Loan in Bangalore?
You can use an online home loan EMI calculator to check EMI. All you need to do is enter the loan amount, tenure and interest rate to check your monthly repayment obligations. Let's understand this with an example:
Let's say Rajeev have taken a home loan of Rs.50 lakh for a tenure of 20 years. The interest rate charged is 7%. Upon calculation, his EMI would be Rs.38,765.
Here's a detailed breakdown of Rajeev's yearly repayment details
| | | | | |
| --- | --- | --- | --- | --- |
| Year | Principal Paid | Interest Paid | Total Payment | Outstanding Loan Balance |
| 2022 | Rs.78,372 | Rs.2,31,748 | Rs.3,10,120 | Rs.49,21,628 |
| 2023 | Rs.1,24,612 | Rs.3,40,566 | Rs.4,65,178 | Rs.47,97,015 |
| 2024 | Rs.1,33,621 | Rs.3,31,559 | Rs.4,65,180 | Rs.46,63,393 |
| 2025 | Rs.1,43,280 | Rs.3,21,900 | Rs.4,65,180 | Rs.45,20,112 |
| 2026 | Rs.1,53,639 | Rs.3,11,540 | Rs.4,65,179 | Rs.43,66,474 |
| 2027 | Rs.1,64,744 | Rs.3,00,436 | Rs.4,65,180 | Rs.42,01,729 |
| 2028 | Rs.1,76,656 | Rs.2,88,524 | Rs.4,65,180 | Rs.40,25,074 |
| 2029 | Rs.1,89,424 | Rs.2,75,756 | Rs.4,65,180 | Rs.38,35,649 |
| 2030 | Rs.2,03,117 | Rs.2,62,063 | Rs.4,65,180 | Rs.36,32,530 |
| 2031 | Rs.2,17,803 | Rs.2,47,377 | Rs.4,65,180 | Rs.34,14,729 |
| 2032 | Rs.2,33,546 | Rs.2,31,633 | Rs.4,65,179 | Rs.31,81,182 |
| 2033 | Rs.2,50,431 | Rs.2,14,749 | Rs.4,65,180 | Rs.29,30,752 |
| 2034 | Rs.2,68,532 | Rs.1,96,647 | Rs.4,65,179 | Rs.26,62,218 |
| 2035 | Rs.2,87,946 | Rs.1,77,234 | Rs.4,65,180 | Rs.23,74,272 |
| 2036 | Rs.3,08,761 | Rs.1,56,418 | Rs.4,65,179 | Rs.20,65,510 |
| 2037 | Rs.3,31,082 | Rs.1,34,098 | Rs.4,65,180 | Rs.17,34,428 |
| 2038 | Rs.3,55,017 | Rs.1,10,162 | Rs.4,65,179 | Rs.13,79,412 |
| 2039 | Rs.3,80,680 | Rs.84,500 | Rs.4,65,180 | Rs.9,98,732 |
| 2040 | Rs.4,08,199 | Rs.56,981 | Rs.4,65,180 | Rs.5,90,533 |
| 2041 | Rs.4,37,707 | Rs.27,471 | Rs.4,65,178 | Rs.1,52,825 |
| 2042 | Rs.1,52,824 | Rs.2,235 | Rs.1,55,059 | Rs.0 |
This table is for illustrative purposes only.
Points to Remember Before Taking a Home Loan in Bangalore
Choose EMIs and tenure wisely based because choosing a longer term may result in lower EMIs, and it also raises the interest rate charged, and you might have to pay double the original loan amount due to high interest.
Its better to maintain a good credit score. Anything above 750 is preferred by lenders you can get your home loan at a competitive rate of interest rate.
Make sure to stay updated with the changing RBI norms. Sometimes, foreclosing your home loan in less than the committed tenure will save you from paying any added expenses.
Before applying for a house loan, double-check your eligibility. Your documents pertaining to your credit history should not be overstated.
Make sure to read all the necessary documents thoroughly for a comprehensive knowledge of the loan application before applying for a home loan in Bangalore.
Final Word
Buying a house is a huge step in anyone's life. To get you closer to achieving that goal, home loans are the most suitable borrowing option. The beautiful city of Bangalore is home to most of India's IT giants. Fortunately, home loans in Bangalore are affordable and offered at low-interest rates so that you can also make this city your home. The decision to take this loan is also crucial and requires extensive financial planning. To make this task simpler, you can access Navi's easy-to-use home loan EMI calculator.
FAQs on Home Loan In Bangalore
Q1. Can I foreclose my home loan?
Ans: In case you have a lump sum amount with you, you can utilise it to foreclose your home loan. An outstanding loan amount means paying monthly instalments, which includes the interest component. You can free yourself from this additional cost by prepaying the remaining loan amount. However, you should consider the foreclosure charges levied by lenders before making this decision. 
Q2. What are the benefits of availing a home loan with a co-applicant?
Ans: When you apply for a home loan with a co-applicant, the likelihood of your loan getting approved increases. Most lenders charge a lower interest rate if there are co-applicants. Moreover, you and your co-borrower can both enjoy tax benefits on your respective incomes.  
Q3. Why did my home loan application get rejected?
Ans: There are numerous reasons behind a home loan getting rejected. It can be that you have too many loans, or your credit score is bad. The rejection might also be because you applied for a loan and EMI amount that is too high for your income slab. 
Q4. Can I take a home loan to renovate my house?
Ans: One type of home loan is a home improvement loan, which can be used for renovating or improving your house. If you have an existing home loan, you can obtain a top-up loan and use it for the same purpose.  
Q5. What is the minimum income requirement for a home loan in Bangalore?
Ans: The minimum income requirement varies across lenders and cities and can be between Rs. 15,000 and Rs. 45,000. For metropolitan cities like Bangalore, this requirement is generally set at Rs. 25,000 per month.
Before you go…