With more women applying for home loans, there has been a surge of home loan schemes available for women. These schemes offer benefits like high loan amounts, affordable interest rates, and not-too-stringent eligibility criteria.
These housing loan schemes make it easier for women to achieve their dream of owning their own house.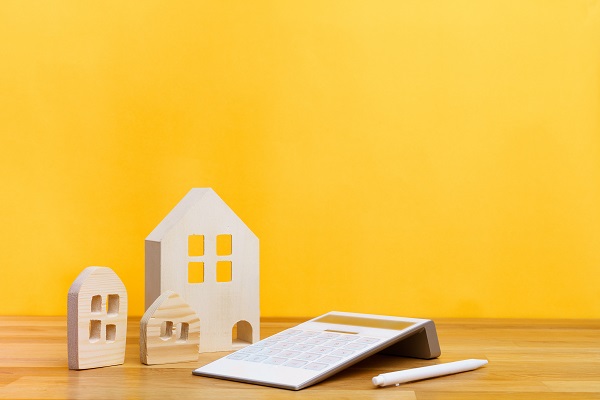 Home Loan Interest Rates for Women Borrowers
| | |
| --- | --- |
| Bank/NBFC | Interest Rate |
| Navi | 6.46% p.a. |
| Kotak Mahindra | 6.55% p.a. |
| HDFC Ltd. | 6.70% p.a |
| Bank of Baroda | 6.75% p.a. |
| SBI | 6.75% p.a. |
Note that these are starting rates & the final rate offered is solely at the discretion of the bank
Features of Home Loan for Women
Low-interest rate:
Women home loan borrowers can get a concession on the interest rate when it comes to taking a home loan. The concession ranges from 0.05% to 0.1%. In the broader picture, this makes repaying the loan more feasible and has a huge impact on EMI.
Tax deduction and lower stamp duty
Stamp duty is a tax levied by the government on the transfer of assets of a property. Most state governments reduce this tax by 1%-2% for women.
So, if you are a female house owner, then you can save Rs. 30,000 to Rs. 60,000 on a property of Rs. 30 Lakhs.
Higher loan amount and long tenure
Women can get a housing loan for a high amount ranging from Rs 30 lakh to Rs 3.5 crore. This high amount loan can be repaid in up to 25 years with discounted EMI.
Also read: Home Loan Eligibility For Non-Resident Indians
Benefits of Getting Home Loan for Women
Simple eligibility criteria
A woman borrower can be eligible for a higher loan amount. However, this may vary from lender to lender.
Attractive add-on offers
Some lenders provide add-on offers like gold coins, expensive vouchers, gift cards, hampers, etc.
Higher loan eligibility
Women borrowers can apply with their spouses as co-applicants to increase their loan eligibility.
Tax benefit
Women home loan applicants can get a maximum deduction of Rs. 1.5 lakhs on the principal component and Rs. 2 lakhs on the interest component of home loans.
What is the Housing Loan Eligibility Criteria for Women Borrowers?
The eligibility criteria for every loan differs from one bank to another, but there are some common guidelines:
An applicant should be an Indian citizen.
Age: Between 23 to 65
Employment status: salaried employee or self-employed
Work experience: Most banks accept applicants with at least 2 years of work experience
A good credit score, usually above 750
Every bank sets a minimum income level, usually above Rs. 20,000 per month
Some banks accept women as individual applicants, but most ask to add a family member as co-applicant
What are the Documents Required for a Home Loan for Women?
Depending on the bank, the set of documents required can vary, but there are some general prerequisites :
Home loan application form is filled up by following particular instructions.
Identity proof: PAN card, passport, Aadhar card, driving license
Address proof: Aadhaar card, ration card and utility bills like electricity bills, water bills, telephone bills etc.
Passport-size photographs
Bank account statements
Salary slip for last 6 months (salaried employees)
Business details like proof of employment, income tax returns
Why Should Women Opt for Home Loans?
Women are more financially independent than ever. Their contribution to society is unmatched. To own their own home and realise their dreams is their right. Also, buying a home can prove to be an excellent investment in the long term.
Working women can also save on their taxes substantially with a home loan. With Government schemes like Pradhan Mantri Awas Yojana (PMAY) and credit-linked subsidy schemes (CLSS) promoting women's ownership of property, it has never been a better time for aspiring women to home buyers.
PMAY Scheme and its Benefits
Pradhan Mantri Awas Yojana is part of the "Housing For All" scheme. It makes it mandatory for the ownership of the house to also be under the name of the female head. It gives a lot of benefits to women, like:
Under this scheme, women get preference when it comes to getting a home loan. It ensures that they do not face any discrimination.
Women from Economically Weaker Section, Lower Income Group and middle-Income Group are sanctioned to get a subsidy of Rs. 2.67 lakhs. This subsidy is given on the construction and purchase of only the first house of the female.
The interest rate is also subsidised for female applicants. On a loan of up to Rs. 6 Lakhs, women borrowers in EWS and LIG can get an interest subsidy of 6.5%.
The Ministry of Housing and Urban Development has made it very easy for a woman to apply for a loan under this scheme.
Also read: Pradhan Mantri Awas Yojana (PMAY): Benefits, Features & More
Final Word
Most lenders offer interest rate concessions to women borrowers. However, if you're looking for a home loan at the lowest rate, consider Navi. This tech-driven app ensures you don't have to go through lengthy paperwork. Also, you get to enjoy the best rates starting at 6.46% p.a.
Frequently Asked Questions
Q1. Are home loans for women available to housemakers?
Ans: No, these schemes are not available to housemakers. Only salaried and self-employed women qualify to apply for this loan. But housemakers can get a loan if they are co-borrowers. 
Q2. Does a woman's marital status matter while applying for a home loan?
Ans: Housing loan schemes try to be as non-discriminatory as possible. So, marital status does not matter. Any single, married, divorced or widowed woman who is earning and is above 18 can apply for this loan.
Q3. What is the salary requirement to apply for a home loan for women?
Ans: Every bank sets its own value on the minimum salary women need to earn as part of the eligibility criteria. Most financial institutions require applicants to have a monthly income of Rs. 15,000 per month or more. 
Q4. What housing loan benefit do couples get?
Ans: Couples getting a home loan together can get a tax deduction on the interest and principal component of EMI.
Q5. Are all women eligible to get home loans under the PMAY scheme?
Ans: No. Only women from households with an annual income less than Rs. 18 Lakhs can apply for a housing loan under the PMAY scheme.
Before you go…
Looking for instant personal loans 24*7 anywhere, anytime? Install the Navi app now!
Or, maybe you're looking to buy that house you've been eyeing and you need a loan of up to Rs. 5 crores. Install the Navi app now and get your instant in-principle approval right away! Interest rates starting at 6.40% p.a.
How about an affordable health insurance policy starting at a monthly premium of just Rs. 241? Install the Navi app and get your policy in under 2 minutes
Instead, want to put your savings into action and kick-start your investment journey But don't have time to do research. Invest now with Navi Nifty 50 Index Fund, sit back, and earn from the top 50 companies.