Women in India have been doing exceptionally well in various fields, from managing households to becoming successful entrepreneurs and businesswomen. They have achieved financial independence despite the existing challenges. However, many women in India are still dependent on their male partners when it comes to making financial decisions or any kind of investments. Some of them stay away from finances because they find it complex to understand and some of them have someone else doing it for them. This is one area where more women's involvement is required.
It is time for women to be more confident when it comes to finances and investment. With a little bit of financial literacy, you will have the ability to make financial and investment decisions independently.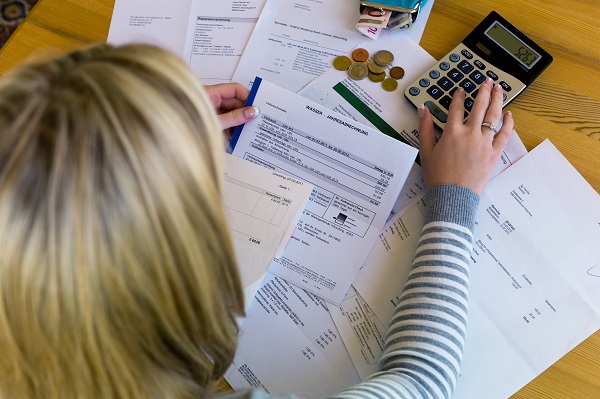 Honing your financial knowledge
To become financially independent, the starting point can be learning more about finances and investments. Money management is not rocket science, a little bit of financial literacy can be very useful. To be more confident about making financial decisions you can always start reading and learning about finance just like other things. You can also start reading about mutual funds, SIPs, the stock market and so on to learn more about investments. The more you learn about it the more confident you will be when it comes to making any kind of financial decisions and investments. Nothing is impossible with the right knowledge so coming out of our comfort zones and learning about things one is not very well versed in can come a long way.
Learning money management
Creating a budget every month and planning according to your budget is one of the most important and basic money management skills. This will help you keep a track of where your money is going and how you can save more. Make sure you spend only on your needs and not on your wants.
Knowing about investment channels with guaranteed returns
For a woman to be truly financially independent, investment planning is necessary. Just like high-return but high-risk channels like mutual funds and stocks, you also have channels with low but assured returns. For instance, investing in fixed deposits and public provident funds will give you steady returns in the long run. Also, remember that the sooner you start investing, the better the returns will be.
Tax planning
Planning your taxes early can help you save more. Note down your tax-saving investments and calculate how much you will be able to save on your taxes. To stay informed, learn about the various investment benefits and tax-saving instruments available before filing Income Tax Return.
Being a woman should not stop you from being financially independent. Learning to manage finances and investing may seem complex but it is not that tough once you start learning about it. A few small but smart steps can help you save as well as grow your money. You can achieve your financial goals while indulging in the things you love and have a happy retired life if you are financially sound.
Before you go…
Looking for instant 🚀 personal loans 24*7 anywhere, anytime? Install the Navi app now!
Or, maybe you're looking to buy that house you've been eyeing 🏠 and you need a loan of up to Rs. 10 crores. Install the Navi app now and get your instant in-principle approval right away! Interest rates starting at 6.46% p.a.
How about an affordable health insurance policy 👨‍⚕️ starting at a monthly premium of just Rs. 241? Install the Navi app and get your policy in under 2 minutes
Instead, want to put your savings into action and kick-start your investment journey 💸 But don't have time to do research. Invest now with Navi Nifty 50 Index Fund, sit back, and earn from the top 50 companies.
Mutual Fund investments are subject to market risks, read all scheme-related documents carefully.