A home loan is a credit facility where an individual can avail of financing to buy or construct a house. Getting a home loan could be a straightforward process, requiring you to satisfy a few eligibility criteria and submit some basic documents.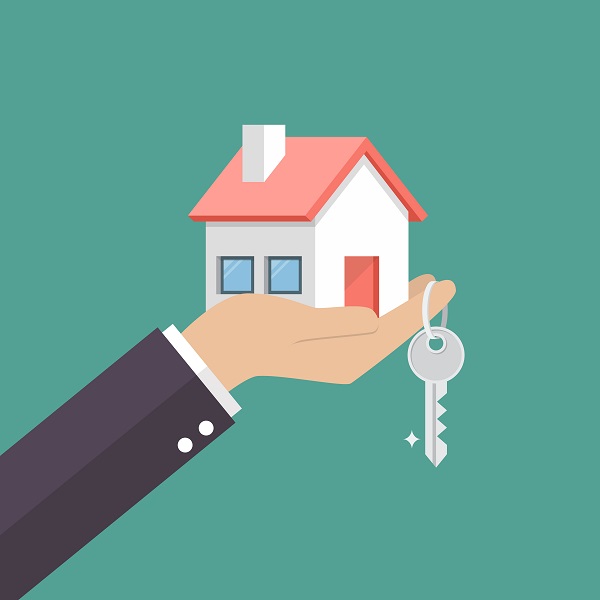 Important Information about Home Loans
People seek home loans to buy a new house or an apartment or to initiate repairs, renovations or extensions of their existing homes. Lending institutions offer home loans for these specific reasons against a house as collateral. If a borrower fails to repay their loan amount, the lender has every right to sell the property and recover all dues.
To avail of a home loan, you need to fulfil certain eligibility criteria. Several factors including your age, repayment capacity, credit history, and other parameters will be considered before the lender decides to approve your loan application. 
If you are looking to avail a home loan, download the Navi app now. It provides a simple, hassle-free and seamless home loan application process that takes only a few minutes to complete.
Also read: How To Choose Banks/NBFCs For Home Loans?
Step-by-Step Guide for Home Loan Application Procedure
Fill up the application form and attach documents
Visit the official website, or download the app of your preferred financial institution and select 'Apply'. Next, you will need to fill up a few basic information in the application form. This can include your personal details, education, employment details, residential address, yearly income, etc.
Once this is done, attach scanned documents, including your PAN (Permanent Account Number), Aadhar, identity proof, address proof, salary slip, and bank statements, to name a few.
Evaluation of submitted documents
Next, the lender will evaluate the documents to verify their authenticity. The lender's representative will conduct the following checks for verification purposes.
Your residential address
Credit score
Workplace
Credentials of your employer
References listed in the application
Loan sanction process
The lender will send either a loan approval or a rejection letter upon verifying the information you have provided. If all your submitted information is accurate, it will only take a few days to get your loan sanctioned.
The loan sanction document will contain details such as sanctioned loan amount, interest rate, tenure, mode of repayment and designated terms and conditions. If you accept the conditions, you should sign a duplicate copy of the letter and send it back with an acceptance letter.
Pay the processing fee
The next step usually requires you to pay the processing fee to the lender. This is a non-refundable amount charged by a lender for the work to process a loan application. The amount varies between lenders but usually ranges from 0.25% to 1% of the loan amount.
Property verification, legal check and site estimation
After accepting your letter, the lender will perform extensive property verification. You could be required to submit all the original property documents, which will remain with the lender till you repay the loan. You will have to submit the original copies of the title deed, encumbrance certificate, No Objection Certificate (NOC) and other documents as per the lender's policies.
The financial institution will then perform a legal check for all the documents, followed by a property check. For this, an expert will visit the property site and check its market value.
Signing the loan agreement
After all the paperwork is complete, you will have to sign the home loan agreement. Afterwards, you will be required to hand over all property papers and pay the stamp duty.
Loan disbursal
Lenders don't fund 100% of the property value. Depending on the risk involved, lenders sanction the loan amount based on what they deem fit. Financial institutions assess lending risk through what they call LTV (Loan-to-Value Ratio). 
For instance, if a lender says the LTV ratio is 80%, this means that they will finance 80% of the property value, while you have to pay the remaining amount as a down payment.
Your sanctioned amount will be disbursed once all the criteria are met.
Also read: Home Loan Interest Rates
How Can You Get Instant Loan Approval with Navi?
If securing funds via the above-mentioned process seems too cumbersome, you can opt for a home loan from Navi. We provide housing loans up to 90% of the property value at low-interest rates starting from 6.46% p.a.
Follow the steps given below to access your home loan in no time:
Download the Navi app–
Submit the property details, including property type and address.
Enter basic profile details and PAN and check your eligibility.
Get loan approval in just a few minutes without uploading any documents.
You can use Navi's EMI calculator to determine the ideal EMI that will make your loan much easier to repay.
Final Words
For a smooth and seamless home loan process, make sure you have all the basic KYC (know your customer) documents and property papers. Enter all the correct information, and you will get the home loan sanctioned in only a few days.
Frequently Asked Questions
Q1. How long does it take for a home loan approval?
Ans: Once you have submitted all the necessary documents, it will only take 1-2 days for the verification of documents. After that, the financial institution will take a few days/weeks to complete various property and legal checks and in-person verification.
Q2. What documents do I need to avail a home loan?
Ans: Depending on the lender, you will need to have these documents to avail a home loan:
Identity proof
Address proof
Latest salary slip
Bank account statement
Form 16 (for self-employed applicants)
Q3. What is partial disbursement of a loan?
Ans: For certain home loans like ones availed for property construction, the lender disburses the loan amount in parts. A significant benefit of this is that you will only have to pay interest on the disbursed loan amount. 
Before you go…
Looking for instant  personal loans 24*7 anywhere, anytime? Install the Navi app now!
Or, maybe you're looking to buy that house you've been eyeing  and you need a loan of up to Rs. 5 crores. Install the Navi app now and get your instant in-principle approval right away! Interest rates starting at 6.46% p.a.
How about an affordable health insurance policy  starting at a monthly premium of just Rs. 241? Install the Navi app and get your policy in under 2 minutes
Instead, want to put your savings into action and kick-start your investment journey  But don't have time to do research. Invest now with Navi Nifty 50 Index Fund, sit back, and earn from the top 50 companies.