A housing loan prepayment calculator helps you to know about the EMIs meant to be paid to repay your loan before tenure. You can also check the sum of money that you can save by prepaying loans using this home loan or a house loan repayment calculator.
This article has all the information about this calculator and its functions.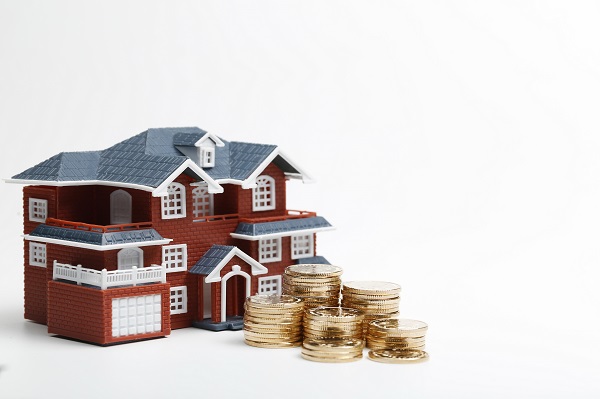 RBI Guidelines for Home Loan Foreclosure Penalty
In 2019, the Reserve Bank of India (RBI) declared that HFCs would not be able to levy any prepayment penalties or foreclosure charges on home loan prepayments in these cases.
If you have applied for a home loan against a floating interest rate.
In case you have chosen a fixed rate of interest on a home loan and are prepaying the loan amount out of your own sources.
When you shift to a floating rate of interest regime after making a partial prepayment.
According to the guidelines of RBI, financial companies are liable to impose prepayment charges on an outstanding amount of loan only. In such a case, prepayment charges usually range between 2% – 3%.
Mentioned below are the scenarios when financial institutions can levy charges on house loan prepayments. Check the same below.
When companies or organisations choose a home loan, they will have to pay such charges. 
Financial firms may also charge such a penalty if borrowers decide to foreclose a home loan at a dual rate.  
If anyone borrows a sum of money from a lending institution to prepay a fixed rate home loan, then they will have to pay such prepayment charges.
Along with this, the apex bank made another important declaration. It declared a circular which states that all non-banking finance companies must hold at least 60% of net assets deployed in the business of financing for houses. Firms not fulfilling this criterion must get the same done in a phased manner by 31 March 2024.
Also Read: Home Loans: Types, Interest Rates, How To Apply And Benefits
How to Use a Home Loan Prepayment Calculator?
You can use a home loan prepayment calculator to calculate your outstanding EMIs and savings from prepaying your loans in part or full before the loan tenure. To use this housing loan repayment calculator, you will have to provide the following details:
Amount of loan
Rate of interest
Loan tenure
Prepayment amount
By using the house loan repayment calculator, you can determine the following aspects of a loan as mentioned below:
Savings on EMI
Revised tenure
Revised instalment amount
Computing your EMIs, and analysing your savings on prepaying a loan manually can become a cumbersome process. Thus, using a housing loan prepayment calculator online can be handy.
Also Read: How To Compare Home Loans With A Home Loan EMI Calculator
Best Ways to Make Faster Home Loan Repayment
Here we will share information about smart ways to benefit from house loan prepayments. Please check the same below.
Make a down payment that exceeds 20%
Paying a certain sum of money as a down payment against your loan will reduce your debt burden significantly. With a lower debt burden, your interest rate will be lower. Also, your overall prepayment amount will get reduced.
But how much should be my down payment percentage?
You can consider paying 20 – 30% of your loan amount as a down payment. However, this will depend on your financial situation.
Pay in part
Part home loan prepayments can be useful in reducing the principal amount and also the subsequent EMIs that you will have to pay. Lower EMIs will ease the debt burden and you can easily pay them on the time. Such an approach will help to clear out the loan well within the tenure.
Go for shorter tenure
Shorter tenure will result in higher EMIs repayments. But in return, you will be able to repay your loan within a shorter period. Short tenure will also mean significantly lower interest rates. Clearing loans in a shorter duration will also boost your credit score.
Choose a lender with lower interest rates
Whenever you apply for a loan it is important to look at the interest rates. This will ensure that your EMIs are affordable so that you can repay them on time.
Pay higher EMIs
If it is possible, try paying higher EMIs for a loan. This considerably reduces your overall debt burden.
For example, a borrower opts to increase his or her EMIs by Rs. 5,000 each month on a home loan of Rs. 20 lakhs. After the 11th year of repayment, he or she can save nearly Rs. 2.4 lakhs on the total payable interest. The tenure of loan payment will also get reduced by about 36 months.
Full home loan repayments
If borrowers possess surplus funds individuals, they can make a full prepayment of their loan before the loan tenure expires. This is known as foreclosure of a home loan.
Also Read: Home Loans Tax Benefits: Exemptions Under Section 80C, 24(b), 80EE, & 80EEA
What is Foreclosure Month?
It is the month in the loan repayment period when you completely repay the full loan amount in advance. For example – If your loan tenure is for 6 years (72 months), and you decide to make a full prepayment by 4 years 6 (54) months, then your foreclosure month will be the 54th month.
What Is the Interest Amount Saved on a Foreclosure?
Banking institutions normally charge 1% – 4% on the payable amount as foreclosure charges. Certain loan providers do not charge this amount as well. Check these charges before applying for a loan.
Final Words
Prepaying a home loan can help you save some money and boost your CIBIL score. But you must take note of the charges incurred during prepayment. A home loan prepayment calculator will help you understand your savings for partial repayment of your loan. Accordingly, you can plan your loan settlement.
For instant home loans, you can apply through the Navi app. With Navi, you get to enjoy a 100% paperless application process and low-interest rates starting at 6.46% p.a.
Frequently Asked Questions
Q1. What is the minimum home loan prepayment amount?
Ans: The minimum part payment amount is generally equal to the EMI amount that a home loan borrower has to pay. However, there may be additional riders according to the loan's terms and conditions. 
Q2. Can we use a balance transfer to reduce the repayment burden of a home loan?
Ans: Yes, you can use the balance transfer facility to reduce the total payable amount.
Q3. What is the difference between home loan prepayment or home loan repayment?
Ans: Repaying the entire loan is known as home loan repayment.  On the other hand, partly repaying the outstanding amount is known as prepayment. 
Q4. Who can choose a prepayment facility for a home loan?
Ans: Any borrower planning for a home loan is eligible to avail of this facility. However, you will have to check with your bank if the loan prepayment facility is on offer while applying for this loan.
Q5. Is there any demerit of foreclosing a home loan?
Ans: Foreclosing a loan will have charges levied. If this penalty exceeds your interest saved on the loan, then it does not make sense to pre-close or foreclose any loan.
Before you go…
Looking for instant  personal loans 24*7 anywhere, anytime? Install the Navi app now!
Or, maybe you're looking to buy that house you've been eyeing  and you need a loan of up to Rs. 5 crores. Install the Navi app now and get your instant in-principle approval right away! Interest rates starting at 6.46% p.a.
How about an affordable health insurance policy  starting at a monthly premium of just Rs. 241? Install the Navi app and get your policy in under 2 minutes
Instead, want to put your savings into action and kick-start your investment journey But don't have time to do research. Invest now with Navi Nifty 50 Index Fund, sit back, and earn from the top 50 companies.
picture credits – Business photo created by xb100 – www.freepik.com