Home loans are significant liabilities for borrowers. Recognising the immense financial strain that housing loan borrowers are under, the Indian Government offers attractive income tax benefits. Before availing of such a loan, you should consider the various sections under which tax deductions are available. A home loan tax benefit calculator can help in this regard.
Read on to know more about this particular calculator, as well as the tax-saving provisions for home loan borrowers.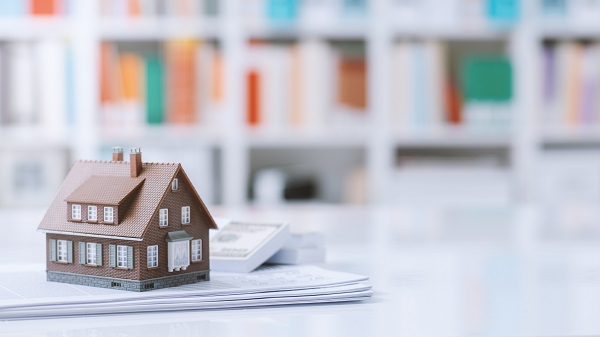 Understanding the Basics of Home Loan Tax Benefit Calculator
The Income Tax Act, of 1961 elaborates on how a borrower can avail of significant tax deductions when repaying a home loan. A home loan tax benefit calculator is an online tool that allows you to compute how much taxes you can save because of your housing loan. Keep in mind that you can claim tax deductions separately on principal repayment and interest payment within a financial year.
However, before learning how to operate such a home loan tax saving calculator, you must learn about the various provisions.
Different Tax Benefits for Home Loan Borrowers
Refer to the table below to learn about the sections for various home loan tax deductions.
| | | |
| --- | --- | --- |
| Section | Component | Maximum Limit |
| 80C | Principal repayment | Rs. 1.5 lakh |
| 24b | Interest payment | Rs. 2 lakh |
| 80EE | Interest payment | Rs. 50000 |
| 80EEA | Interest payment | Rs. 1.5 lakh |
However, not every borrower can claim benefits under all of these provisions. You must meet certain conditions to qualify for tax deductions under each section. Before using the home loan tax benefit calculator, make sure you know about these terms.
Terms and Conditions to Claim Section 80C Tax Benefits
Section 80C allows deduction based on the principal repayment amount of a home loan. You can also claim this deduction on the registration and stamp duty of the house, but only for one year. Here are the conditions to claim tax benefits under this section:
You cannot sell the concerned property within 5 years of possession.
You can claim deductions on stamp duty only in the assessment year when you pay such charges.
Before using a home loan income tax benefit calculator, make sure you fulfil these conditions.
Terms and Conditions to Claim Section 24b Tax Benefits
Section 24b of the Income Tax Act allows up to Rs. 2 lakh tax deduction on home loan interest payments. However, to claim this benefit, you need to fulfil a few conditions as well. These are as follows: 
You must avail of the home loan for the construction or purchase of a property only.
If you are constructing a property with housing credit, its construction must be complete within 5 years. The period of 5 years is calculated from the end of the financial year during which you availed such a loan. This condition pertains to a self-occupied property only.
If construction remains incomplete after 5 years, you can claim a maximum of Rs. 30000 under Section 24b.
No time limit pertains to the construction when claiming Section 24b deduction if the property is not self-occupied.
Also Read- Tax Benefits On Second Home Loan
Eligibility and Conditions to Claim Section 80EE
Section 80EE provides an additional provision to save taxes based on your home loan interest payments in a year. Those eligible can reduce their tax burden by up to Rs. 50000. Listed below are the conditions you must meet:
Your home loan principal must not exceed Rs. 35 lakh.
The property you intend to purchase should not be priced in excess of Rs. 50 lakh
Section 80EE benefits are solely available to first-time homebuyers.
To claim Section 80EE deductions, the date of home loan sanction should be between April 1, 2016 and March 31 2017.
If you do not meet any of the following conditions, you can still qualify for additional tax savings under Section 80EEA. Here are some terms to keep in mind:
The stamp value of your chosen home should not exceed Rs. 45 lakh.
You must be a first-time homeowner.
Your lender must sanction the home loan between April 1 2019, and March 31 2022.
While using home loan tax benefit calculators, remember that those eligible for Section 80EEA benefit cannot claim Section 80EE deduction.
Home Loan Tax Benefits for Joint Home Loans
Opting for a home loan jointly with your partner or family member can be highly beneficial. Both borrowers are eligible for the Rs. 2 lakh and Rs. 1.5 lakh deductions under Sections 24b and 80C, respectively. Therefore, the collective tax savings would be double when compared to sole ownership. To find out how much you can save, use a joint home loan tax benefit calculator.
Also read: 5 Benefits Of Taking A Joint Home Loan
Steps to Calculate Home Loan Tax Benefit
Now that you know more about home loan tax benefits, here's how you can use a calculator to compute the tax savings:
Step 1
On the home loan tax benefit calculator page, enter the year of tax assessment.
Step 2
Choose your category. Pick from male, female, senior and super senior citizens.
Step 3
Enter your annual income.
Step 4
In the appropriate field, enter the principal amount repaid during that fiscal.
Step 5
Next, enter the interest amount you paid in that same year.
Step 6
Click on calculate
A housing loan tax benefit calculator can compute your tax savings instantly in this method. Apart from tax savings, you must also use an EMI calculator offered by Navi. Navi offers up to Rs. 10 crores as housing credit to eligible applicants. To know more, download the Navi app. 
Final Word
With Section 80C and 24b of the ITA, you can maximise tax savings. A home loan repayment is a long-term commitment, and such reductions in liabilities can bolster a borrower's finances. In this pursuit of saving on taxes, make sure to use a home loan tax benefit calculator. It ensures speedy and accurate calculations.
Frequently Asked Questions
Q1. What are the tax benefits on a second home loan?  
Ans: You can claim tax benefits under Section 24b in case of a second home loan. Therefore, interest payments on the loan will result in tax savings. However, a second home loan does not allow you to claim tax benefits on the second loan's principal repayment.
Q2. How can I claim Section 80EE benefits on my second home loan?
Ans: Section 80EE and Section 80EEA benefits are solely for first-time homebuyers. Therefore, additional tax savings on the interest component is impossible when buying your second house. For such buyers, the only way to claim tax deductions on interest payments is through provisions under Section 24b.
Q3. What is the upper limit for deductions under Section 24b for non-self-occupied properties?
Ans: Section 24b does not provide any limitations when you pay interest on a property you do not self-occupy. Therefore, renting a purchased property can maximise your savings. The maximum tax deduction available under this section is Rs. 2 lakh in a year.
Q4. Will I be able to claim tax benefits under Section 80C, Section 80EE and Section 24b if I also claim a deduction for HRA?
Ans: HRA allowance tax deductions are available to individuals who reside in a rented property. However, if such an individual decides to buy a property, he/she can claim HRA deductions and home loan tax benefits. To do so, the assessee must still live on rent after availing of a home loan. 
Before you go…
Looking for instant 🚀 personal loans 24*7 anywhere, anytime? Install the Navi app now!
Or, maybe you're looking to buy that house you've been eyeing 🏠 and you need a loan of up to Rs. 10 crores. Install the Navi app now and get your instant in-principle approval right away! Interest rates starting at 6.46% p.a.
How about an affordable health insurance policy 👨‍⚕️ starting at a monthly premium of just Rs. 241? Install the Navi app and get your policy in under 2 minutes
Instead, want to put your savings into action and kick-start your investment journey 💸 But don't have time to do research. Invest now with Navi Nifty 50 Index Fund, sit back, and earn from the top 50 companies.