While applying for a home loan it is not mandatory to have a co-applicant. However, there are multiple benefits of taking a joint home loan. Especially if you are facing difficulties in getting a home loan approval. Your co-applicant can be an immediate family member who is salaried or self-employed and is an Indian citizen or NRI. The burden of repayment responsibility is reduced when you take a joint home loan. Moreover, women co-owners could get a lower interest rate.
In India, a home is a lifetime investment for many Here are 5 joint home loan benefits that you should know about before applying for a home loan.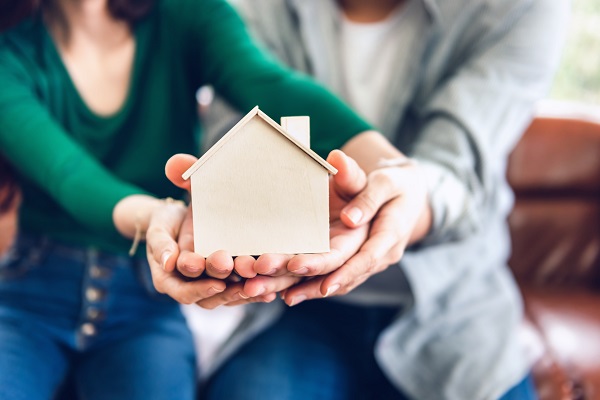 Better Tax Benefits
When you apply for a joint home loan, the co-applicants can enjoy the tax deductions available on home loans separately. However, they should be both co-owners of the property and each of them is contributing to the loan repayment. You will be able to claim up to Rs.1.5 Lakh on the principal repayment in a year under Section 80C of the Income Tax Act. Moreover, if you are both residing in your purchased property you can claim up to Rs. 2 Lakh on interest repayments. And if you plan to rent out your property or the house you have purchased there is no tax deduction limit that you can claim for your interest repayments.
Also Read: Home Loans Tax Benefits: Exemptions Under Section 80C, 24(b), 80EE, & 80EEA
Higher Loan Eligibility
When you apply for a joint home loan, the co-applicant's salary details will be taken into account. The lender will consider both of your incomes to decide on the loan amount, if the combined income is higher the lender will be encouraged to give you a higher loan amount. This benefit can help individuals/families build their dream home because of the increment in budget.
Lower Interest Rates for Women Co-owners
Most lenders in India offer special interest rates on home loans to women customers. Their interest rate is a few basis points lower than the normal home loan interest rates. However, to enjoy this benefit the woman has to be either an individual or joint owner of the property as well as an applicant or joint applicant of the home loan.

Also Read: Why You Should Always Compare Home Loan Interest Rates?
Reduces Burden of Repayment Responsibility:
When you apply for a joint home loan you have the freedom to choose the mode of loan repayment. Home loan repayment for a joint loan is a collective responsibility of both the applicants and they can decide if the EMI payments should be made separately or through a joint bank account. The pressure to repay the loan is not on one person alone and is weighed out jointly.
Lower Stamp Duty Charges for Women
The decrease in stamp duty is a big advantage of taking up a joint home loan as husband and wife. In an attempt to encourage more women homeownership the Government of India has reduced the stamp duty rate for women. Many states have relaxed rates for women in comparison to men in order to support women's empowerment. Although the rates differ from state to state, in most states the stamp duty is 2% lower for women.
Final Word
Applying for a joint home loan is not only beneficial for getting a larger loan amount but also reduces the overall expenses due to the higher tax exemptions. A joint home loan not only allows you to build the house of your dreams but also reduces the home repayment burden on one person.
Before you go…