After applying for a home loan, lenders carry out a thorough process of verifying your creditworthiness. They check your documents, credit scores, income, collateral, etc., to know that they can get back the borrowed capital. If they are confident about your repayment capacity, they approve the loan amount and offer you a home loan sanction letter. This letter contains all the necessary details of the home loan.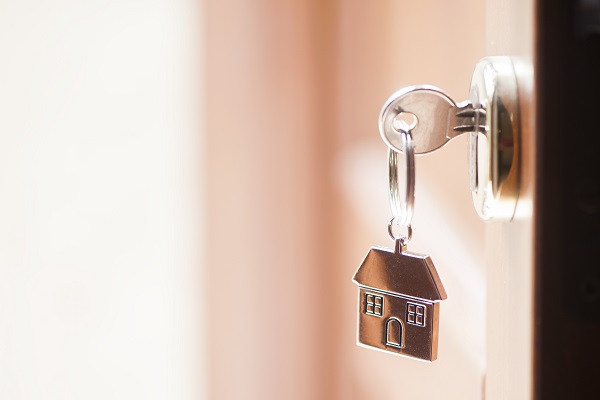 What is a Home Loan Sanction Letter?
Banks, NBFCs and HUFs send home loan sanction letter to applicants to inform them that they are eligible for borrowing the requested sum. This record contains all the important details about their loans, as mentioned below:
Credit amount 
Interest rate
Type of interest (Floating or fixed)
Base rate of home loan 
Tenure (Repayment period)
Mode of repaying
Home loan sanction letter validity 
EMI amount
Terms and conditions
Special benefits (If any)
Home Loan Sanction Letter Format
You must stay well-versed with the loan sanction letter format. It will help you go through all the details mentioned in this document correctly. This way, you will be able to determine whether the sanctioned amount and borrowing terms can give you a positive loan repayment experience in future.
From the following home loan sanction letter sample, you can have a basic idea of what the actual document sent by your lender may look like.
Documents Required for Getting a Loan Sanction Letter
Before providing this sanction letter of home loan, the lender carefully examines the following documents:
Residential proof: Voter ID card, passport, any utility bill (Electricity/water bill)
Identity proof: PAN card, Aadhaar card, voter ID card, passport etc.
Income details: ITR, salary slip and bank account statement
Property documents
However, the required home loan documents may vary from lender to lender, and they may request more papers along with these.
Why a Loan Sanction Letter is Important?
Here are some of the basic reasons why a bank loan sanction letter is important:
Helps in reconsidering loan decisions
Since the sanction letter contains all the information about your home loan, you become aware of your future financial obligations. This way, you can take an informed decision on whether you should accept the loan or reject it.
For example, if the interest rate mentioned in this sanctioned letter is more than the industry average or higher than expected, you can reconsider taking the loan.
Acts as proof of loan agreement
This document serves as evidence of the loan agreement between you and your lender. So, you can use this letter to challenge your lender if, going forward, it deviates from the pre-decided terms and conditions of the home loan.
Also Read: A Quick Guide to Home Loan Application 
Sanction Limit of a Home Loan
The major factor that decides how much credit you can obtain is the total expense of your house construction or the property price. Generally, the loan-to-value (LTV) ratio is 75-90% in a home loan. This means the lender will lend 75-90% of your house construction amount or property price. You need to pay the rest from your end.
Let's assume the LTV provided by your lender is 80%. In this scenario, you can borrow up to Rs. 80 lakh if the total construction cost is Rs. 1 crore.
Nevertheless, a lending institution checks the following factors before sanctioning a loan amount:
Age
Income
Credit score
Past repayment record
With the help of these factors, the lender assesses your repayment capability and sanctions a loan amount accordingly.
What Happens After You Get a Sanction Letter?
Upon receiving the sanction letter from your lender, you need to check all the loan details mentioned in it and decide whether you agree to those. If the loan offer is satisfying, you need to send a copy of this letter after signing it.
Sending your signed acceptance copy of this letter to your lender implies that you agree to the loan. After getting this document, the lender disburses the sanctioned credit into the builder's account.
How is Sanction Letter Different from In-Principle Approval and Loan Disbursement Letter?
As a potential borrower, you must know the intricacies associated with this. For an in-principle approval letter, the lender checks your financial status and provides the letter after verifying the necessary documents. This document is generally available for pre-sanctioned home loans various housing finance companies provide.
In the case of a home loan sanction letter, the lender only states that you are eligible for the credit facility you have applied for and mentions the amount you can obtain. Additionally, you get to see the terms and conditions, validity, etc., in that document. 
It is imperative to note that a sanction letter is not a legal approval of the loan. The procedure after home loan sanction involves getting a few formalities done by the borrower before the amount gets disbursed.
It is ideal to opt for reputed financiers as the procedure is comparatively faster, and you get instant loans to fund your property purchase. For instance, you can download the Navi app to get instant approval through an easy, paperless process.
Once the verification procedure is completed and the customer accepts the offer letter, financiers ask for property papers to keep as a security towards the loan. And, the amount gets disbursed after the final agreement is drafted and signed by both parties. 
The borrower receives a disbursement letter upon successful completion of these procedures. This document contains information regarding the total amount he/she has received, including the home loan insurance amount (if applicable).
What is a Digital Sanction Letter?
As the name suggests, a digital loan sanction letter refers to its electronic version. You can view this from your laptop, PC or other smart devices. Currently, various lenders, such as Navi, provide online platforms from which you can easily apply and repay your home loan.
In fact, you can easily access the electronic version of the sanction letter or trace loan status from those platforms.
In case you are looking for a home loan, you can try the Navi app. With Navi, you can get up to 90% of the property value as home loan at attractive interest rates starting from 6.71% p.a.
Benefits of Digital Home Loan Sanction Letter 
Easy access
Due to technological advancements, getting a digital sanction letter for a home loan has become much easier. It takes barely 10 minutes to get the letter issued once you have met all the required eligibility parameters. This way, you can quickly check the terms and conditions applicable to your loan.
More time in hand to plan repayment
Since the home loan sanction letter contains important aspects like loan amount, tenor, interest applicable, etc., one gets to start planning the repayment from an early stage. This way, it also becomes easier to manage other financial obligations as the borrower is already aware of his home loan EMI liabilities.
Helps with negotiation
Since you get the digital sanction letter within a few minutes, you can go through the terms the lender is offering you. Once you have an idea of that, you can further compare different lending institutions to check which offers better terms. 
Key Points to Keep in Mind 
Here are a few things you need to be mindful of while accepting a home loan sanction letter:
Decide whether the instalment amount is under your repayment capacity. Otherwise, you can encounter difficulties paying your instalments and maintaining your financial stability simultaneously.
In addition to checking the interest rate, view all other applicable fees and penalties of the loan. For example, look out for the processing fee, prepayment charge, EMI bounce charge etc.
Check the total interest outgo and borrowing cost and compare it against other lending institutions
Final Word
A home loan sanction letter helps you know every aspect of your loan, starting from the instalment amount to your entire cost of borrowing. With this document in your hand, you can decide how attractive or adverse the loan offer is. This way, you can decide whether you will take the loan accepting all its terms and conditions.
Considering that the process gets a bit lengthy and time-consuming, several online procedures have been introduced to assist potential homebuyers. Now, one can complete the entire process of applying for a home loan and getting the sanction letter digitally.
FAQs on Home Loan Sanction Letter  
Q1. What is the validity of a sanction letter?
Ans: Generally, this sanction letter stays valid for up to 6 months after issuance. If you accept the offer, you must approach your lender for the next procedures within this timeframe so that the credit is disbursed. However, this validity period may vary across several lending institutions.
Q2. What is the EMI bounce charge of a home loan?
Ans: You need to pay a penalty if the instalment amount is not submitted towards your outstanding loan balance on its due date. Most of the time, this happens when your savings account linked with your loan lacks sufficient balance.
Q3. How long may I need to wait to get my home loan sanctioned?
Ans: Certain lenders may take nearly 3-4 weeks to sanction your loan request. In the meantime, it checks all your submitted documents, validates the property to be constructed by on-site visit, and verifies your creditworthiness. It helps them determine the applicable interest rate and credit amount they will lend. However, Navi sanctions your home loan almost immediately.  
Q4. What is the home loan sanction process?
Ans: After you submit the loan application along with all the required documents, lending institutions verify them thoroughly. After this, they send representatives to appraise the market value of the collateral. They also check your past repayment history to know your creditworthiness. After this, they approve your credit request and send you a loan sanction letter.
Q5. Can lenders cancel a sanctioned loan?
Ans: Your sanctioned loan isn't the final agreement between you and the lender. You may need to fulfil other formalities too as per the lender's terms and conditions. Failing to do so could get your sanctioned loan cancelled.
Before you go…