Before 2015, middle-income Indian families had to face immense financial strain when availing a home loan. However, after the launch of the Credit Linked Subsidy Scheme (CLSS), borrowers do not need to face the same issue.
CLSS allows middle-income groups to avail home loans at discounted interest rates under Pradhan Mantri Awas Yojana (PMAY). The same component offers home loans at discounted rates to lower-income groups (LIG) and economically weaker sections (EWS).
Also read: PMAY Eligibility Calculator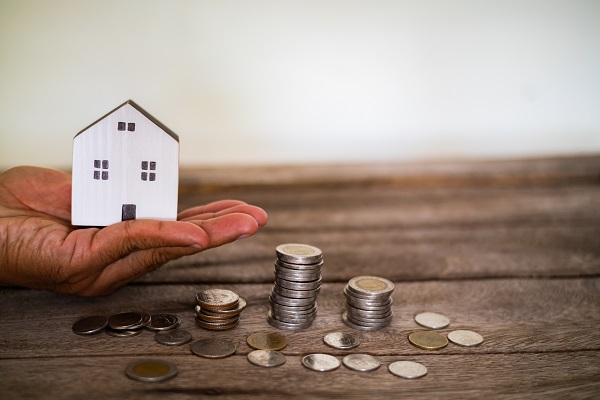 Eligibility Criteria for CLSS
To avail of CLSS benefits, borrowers must come under one of the following income groups:
| | | |
| --- | --- | --- |
| Income Groups | Minimum Yearly Income | Maximum Yearly Income |
| Lower Income Group | Rs. 3 lakh | Rs. 6 lakh |
| Middle Income Group I | Rs. 6 lakh | Rs. 12 lakh |
| Middle Income Group II | Rs. 12 lakh | Rs. 18 lakh |
Additionally, the annual household income for EWS must not exceed Rs. 3 lakh.
CLSS eligibility also rests on the following factors:
A female member of the household must be a sole or joint owner of the property in question.
The property you choose should be in one of the statutory towns as per Census 2011.
CLSS benefits are available to only first-time homebuyers. Therefore, you cannot hold any other pucca property while applying for this scheme.
Lastly, if you have availed of assistance under government housing schemes in the past, you cannot qualify for CLSS.
CLSS for Economically Weaker Section and Lower Income Group
While CLSS is available to EWS, LIG and MIG, the terms differ considerably for each group. After knowing CLSS eligibility, make sure you go through the terms for different income groups.
Here are the specific terms for lower-income group applicants under PMAY CLSS:
The property's carpet area cannot exceed 60 sq. metres.
Annual household income must range between Rs. 3 lakh and Rs. 6 lakh.
Interest rate subsidy is 6.5% for LIG beneficiaries.
The maximum subsidy amount is Rs. 2.67 lakh
Under CLSS, you can opt for a repayment tenure of up to 20 years if you belong to the LIG.
A similar set of terms are applicable to economically weaker section borrowers. These are as follows:
Annual household income must not exceed Rs. 3 lakh.
The carpet area of the chosen unit should not measure more than 30 sq. metres.
Interest subsidy for EWS is 6.5%.
The maximum loan tenure is 20 years.
The maximum subsidy amount is Rs. 2.67 lakh.
The maximum loan amount eligible for subsidy in the case of borrowers belonging to LIG and EWS categories is Rs. 6 lakh.
Terms of CLSS for Middle Income Groups
As stated previously, the home loan interest subsidy scheme is available to both classes under the middle-income group.
Here are the terms and conditions for middle-income group I beneficiaries under CLSS:
The carpet area of the property should not exceed 160 sq. metres.
The maximum loan amount eligible for subsidy is Rs. 9 lakh.
Interest rate subsidy is capped at 4%.
The maximum interest subsidy amount is Rs. 2.35 lakh.
For MIG-II, the following terms are applicable –
The unit's carpet area must not exceed 200 sq. metres.
A subsidy is available on a loan amount of up to Rs. 12 lakh.
You can claim a 3% interest rate subsidy under this income group.
Rs. 2.30 lakh is the maximum subsidy amount available to this particular group.
Keep in mind that the maximum tenure under PMAY CLSS is 20 years, regardless of your income group.
Calculation of Interest Subsidy under CLSS
To understand the calculation, consider this example:
Suppose you belong to MIG-I and you decide to avail a home loan of Rs. 8 lakh. The interest rate is 8.5% and the tenure you choose is 20 years. Under normal circumstances, you would have to pay Rs. 6,943 as EMI for this loan.
However, the MIG-I group is eligible for a subsidy amount of Rs. 2.35 lakh. Therefore, your loan principal would be Rs. 8 lakh – Rs. 2.35 lakh, which is Rs. 5.65 lakh. Your actual EMI would be based on this new principal of Rs. 5.65 lakh. Thus, the EMI would be Rs. 4,903.
Besides learning about CLSS, borrowers should also choose their lenders carefully. Navi offers hassle-free home loans of Rs. 10 crores, with interest rates starting at 6.46%. You can repay the loan within a tenure of up to 25 years. For more information, download the Navi app.
CLSS Helpline Numbers
If you have any doubt regarding CLSS or any of its features, dial one of the following toll-free numbers –
National Housing Bank – 1800113388, 1800113377
Housing and Development Corporation – 1800116163
How to Avail CLSS Benefits
When looking to avail CLSS benefits, you need to follow these steps:
Step 1
Contact a lender offering PMAY-linked home loans.
Step 2
Fill up a CLSS form with relevant details and submit it to the lending institution.
Step 3
Submit necessary documents too.
After this process is complete, the housing loan amount will reach your account soon. Your lender will also begin coordinating with central nodal agencies to disburse your subsidy amount.
Key Points of PMAY CLSS
If you are looking to avail benefits under this scheme, here are some factors to keep in mind:
You can claim CLSS on home loans to construct a new house. Similarly, benefits are available on loans taken for adding a new kitchen, balcony or room to your existing property.
There is no cap on the maximum loan amount. However, a limit applies to the maximum principal amount on which the subsidy is available.
Under PMAY, preference is given to female applicants and senior citizens.
Also read: EMI Calculator for Home Loans Up To Rs.50 Lakh
Final Words
The Pradhan Mantri Awas Yojana has made affordable housing a reality in India. With attractive subsidies on home loans, more individuals can afford to avail such credit without facing financial hurdles. Still, you should be familiar with all aspects of CLSS to maximise your benefits from it.
Frequently Asked Questions
Q1. How many financial institutions provide loans under PMAY CLSS?
Ans: More than 70 lending institutions have pledged their support for this affordable housing scheme. Additionally, 15 scheduled banks are also affiliated with this program. Individuals can avail of housing loans from any of these institutions to receive CLSS benefits.
Q2. Can I claim CLSS if I avail of a home loan of Rs. 20 lakh?
Ans: The CLSS scheme does not come with any limitations for the home loan principal amount. Supposing you belong to MIG-II, you will be eligible for subsidised rates on Rs. 12 lakh of your loan amount. For the remaining Rs. 8 lakh, interest is calculated as per the standard rates.
Q3. Can a non-resident Indian avail of PMAY benefits?
Ans: Yes, a non-resident Indian can avail of PMAY benefits. However, that individual's annual household income should be less than Rs. 18 lakh. Moreover, a direct family member should not own a pucca house for this NRI to claim a subsidy.
Q4. Can existing borrowers apply for PMAY CLSS benefits?
Ans: Existing borrowers can avail of PMAY subsidies on their housing loans, but only under specific conditions. EWS and LIG borrowers with loans sanctioned on or after June 25 2015, can avail of PMAY benefits. On the other hand, only those MIG borrowers who availed of a loan on or after January 1 2017 can avail of such benefits.
Q5. Can I avail a home loan for 30 years and still claim a CLSS subsidy?
Ans: Borrowers can choose home loan tenure as per their convenience and still claim CLSS benefits. However, lenders will calculate subsidies until the 20th year only. After that, a borrower would need to bear standard interest and EMI payments without the subsidies.
Before you go…
Looking for instant 🚀 personal loans 24*7 anywhere, anytime? Install the Navi app now!
Or, maybe you're looking to buy that house you've been eyeing 🏠 and you need a loan of up to Rs. 10 crores. Install the Navi app now and get your instant in-principle approval right away! Interest rates starting at 6.46% p.a.
How about an affordable health insurance policy 👨‍⚕️ starting at a monthly premium of just Rs. 241? Install the Navi app and get your policy in under 2 minutes
Instead, want to put your savings into action and kick-start your investment journey 💸 But don't have time to do research. Invest now with Navi Nifty 50 Index Fund, sit back, and earn from the top 50 companies.