In India, every taxpayer needs to file Income Tax Returns or ITR forms disclosing their income-related information to the Income Tax Department. It is a kind of self-declaration by taxpayers containing their personal and financial data, such as assets, income including applicable taxes paid. However, the process often gets cumbersome as there are so many different types of ITR forms available. 
For instance, people earning their revenue from profits or gains of any business or profession need to file ITR-3 for every AY. If you fall under this category, this brief guide containing details such as eligibility, filing procedure, and structure of ITR-3 is for you.
Let's get started!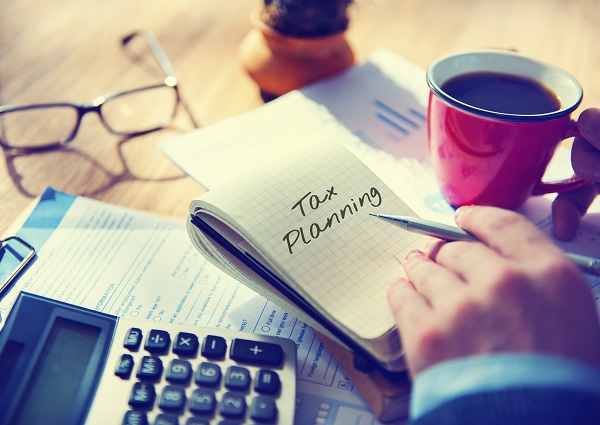 Who Is Eligible to File ITR-3 in 2021-22?
Only an individual or people belonging to a HUF or Hindu Undivided Family and running their own business will be eligible for filing ITR-3. Furthermore, persons earning income from the following sources are eligible for it:
Income-generating from housing properties 
Income from salary or pension
Income from foreign assets 
Income-generating from capital gains (both long-term capital gains and short-term capital gains are applicable)
Revenue coming from agricultural activities (should be more than Rs. 5,000)
Income from other sources, such as betting, gambling, winning lotteries, etc. 
Also, note that persons who have opted for a presumptive taxation scheme with a business turnover of over Rs. 2 crores need to file ITR-3 within the due date. 
Also read: Section 89 Of The Income Tax Act
What Is the Process of Filing ITR-3?
Using the online portal of the Income Tax Department, any taxpayer can easily file ITR-3 and verify the same. One follow any of the below-mentioned ways to get it done:
By using a digital signature for verification
Authenticating by using EVC or electronic verification code
Using Aadhaar OTP 
By sending the duly signed acknowledgement form or ITR-V to the Centralised Processing Centre via speed post at this address:
Centralised Processing Centre, Income Tax Department, Bengaluru, Karnataka, 560500
Note that you should send the verification form within 120 days from the day you have filed your ITR. Now let's check out the steps to file ITR-3.
Online process:
Step 1
Visit the e-filing portal of the Income Tax Department to start the process.
Step 2
Click on the right form and fill it up properly. Make sure you verify it after that with your digital signature.
Step 3
Upon successful completion, you will receive an acknowledgement receipt on your registered email ID.
Note that for individuals whose digital signatures are not available, the verification can be done using the ITR-V or Income Tax Return Verification form. Assessees generally receive it via email once they file their income tax returns. After signing it, the form must be sent back to the IT Department's official address.
Offline process:
This procedure is not available for everyone; individuals aged above 80 years can opt for this. Apart from that, those having an annual income of below Rs. 5 lakh can also go for this offline method of filing ITR-3.
To initiate the process, you need to download the form first. For that, follow these steps:
Step 1
Start by logging into the e-filing website of the Income Tax Department of India.
Step 2
Find 'offline Utilities' under the 'Download' tab and click on it.
Step 3
Next, you need to click on 'Income Tax Return Preparation Utilities'.
Step 4
Now, choose the right Assessment Year and tap on the 'Excel Utility' option to download the form.
Once you have extracted the ITR form, make sure to fill it up with accurate details and submit it in a barcoded or paper form.
Now that you have a clear idea regarding both online and offline methods of filing ITR-3 let's check how its structure looks for a particular AY.
What Is the Structure of ITR-3 for Assessment Year 2021-2022?
For AY 2021-2022, ITR-3 consists of the following parts:
Part A-GEN: General data about the taxpayer and the nature of business
Part A-BS: Balance Sheet (till 31st March 2021) of the business or profession the taxpayer engages in  
Part A-Trading Account: Trading Account for that particular FY (2020-2021)
Part A-P&L: Profit and Loss for that specific FY (2020-2021)
Part A-OI: Other information (optional, if the assessee is not liable for audit u/s 44AB)
Part A-QD: Quantitative details (optional, in case the taxpayer is not liable for audit u/s 44AB)
Other than that, there are some schedules. These are Schedule-S, Schedule-HP, Schedule-DPM, Schedule DEP, Schedule 112A, Schedule-CYLA-BFLA, etc.
Part B: Outline of the entire revenue as well as the calculation of tax on the net income liable for tax
Verification
Tax Payments: TDS information, advance tax details, etc.
Note that there have been a few changes made in the ITR-3 form for the Assessment Year of 2021-2022. Apart from knowing how to file ITR-3, individuals should also be aware of these changes.
Changes Incorporated for AY 2021-2022 in ITR-3 Form
Find the list of changes made in the ITR-3 form below:
The recipient of the dividend will have to pay tax from 1st April 2020 onwards. The revision of Section 10(34), Section 115-O, and Section 10(35) has been noticed in the Income Tax Act. 
In case the taxpayers do not receive the dividend, they will not have to pay advance tax. Therefore, taxpayers can now provide quarterly details of their dividend income in their ITR. 
There has been an increase in the tax audit threshold limit from Rs. 5 crores to Rs. 10 crores, according to Section 44AB. However, the condition, in this case, is that the cash payment has to be 5% less than the total sales amount.
Taxpayers will not find the Schedule DI that was available for AY 2020-2021.
Modifications have been made to Schedule 112A and Schedule 115AD(1)(b)(iii) clauses. Now, taxpayers will get adequate information regarding sale price, the acquisition cost of securities, fair market price, etc. 
Assessees will find some changes in Part A General Information as well. Now, u/s 115BAC, they will get the convenience of going for an alternative tax regime. However, in that case, these taxpayers need to mention the ITR filing date in Form no. 101E and submit the acknowledgement number as well. 
You can find such changes happening in ITR-3 every Assessment Year. To avoid any kind of confusion, one should always be updated regarding these revisions.
Also read: Section 115BAA: Provisions For New Tax Rate For Domestic Companies
Final Word
Remember, filling up the verification document is an equally important part of filing your Income Tax Returns. So, when you file ITR-3, keep that in mind and refrain from making any kind of false statement in it. Such activities will be considered a punishable offence u/s 277 of the IT Act. 
Frequently Asked Questions
Q1. Do I have to provide the details of my income generated from the leasing of goods carriages in ITR-3?
Ans: Yes, it is necessary for the applicant to provide income details in ITR-3 of Income Tax Returns. Note that information related to income-generating from businesses like hiring, plying, or leasing of goods carriages should be mentioned. 
Q2. I'm a member of HUF and work as a business partner in a firm. Can I file ITR-3?
Ans: No, the eligibility criteria in this aspect state that an individual or HUF earning income by practising a profession or from a business should file ITR-3. However, if you are earning the revenue as a partner of a firm, you will have to file ITR-2. 
Q3. In the structure of ITR-3, which information about the taxpayer is required in Part A?
Ans: The Part A of ITR-3 basically includes taxpayers' personal information, such as the following: 
Name
PAN
Full Address
Status (Individual/HUF)
Post Office/Street/Road
Area/Locality
DOB (DD/MM/YY format)
Country
Town/District/City/PIN code
Residential or office contact number 
Email address
Aadhaar details
Q4. When does one have to file ITR-3 electronically?
Ans: Assessees need to file ITR-3 electronically in these cases:
If the resident assessee has assets outside the country, he/she can file the ITR-3 electronically. 
In case Assessees have an overall income of over Rs. 5 lakh
If Schedule TR and Schedule FSI is applicable to an assessee claiming relief u/s 90A, 91, or 90.
Q5. What is EVC?
Ans: The full form of EVC is Electronic Verification Code. This is basically a 10-digit code comprising both numerals and letters. You receive it on your registered mobile number at the time of verifying anything electronically.
Before you go…