Tax Deducted at Source, otherwise known as TDS, refers to collecting taxes from incomes such as salary, rent, commission, interest, etc. Under the Income Tax Act of 1961, persons making payments need to deduct TDS and deposit it to the government against the deductee's PAN.
But, how can you check TDS status using your PAN? Read along to find out.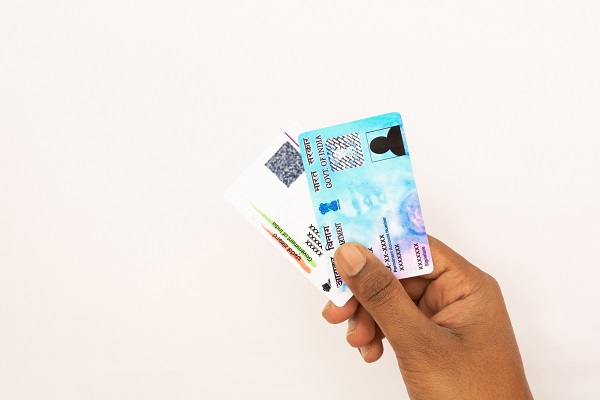 A Brief Explanation of TDS Returns
A person must deduct TDS before making a payment and deposit this amount within the due date as per income tax laws. Then, the deductor has to submit TDS return to the IT Department within the same quarter. This is a summary of all transactions related to TDS that a particular deductor made during a quarter. 
It includes various details such as the sum of TDS, mode of payments, deductee's PAN, TDS Challan information, etc. Additionally, the deductor has to fill out the following forms depending on the type of TDS deduction:
Form 24Q for TDS on salary
Form 26QB for TDS on sale of property
Form 26QC for TDS on rent
Form 26QTDS on all payments (except rent)
Form 27Q in case of TDS for Non-Resident Indians (except salary)
The Government of India has digitalised checking and filing income tax Now you can check TDS online on either the TDSCPC portal or the Income Tax e-Filing portal. Both of these require you to use your PAN. 
Now, we will discuss how you can check your TDS deduction details.
Also read: A Step-By-Step Guide To Make TDS Payment Online
Steps to Check TDS on the TDSCPC Portal Using PAN Card
TDS CPC (TDS Central Processing Cell) is an online portal of the Income Tax Department providing various online TDS facilities. Also called the TRACES (TDS Reconciliation Analysis and Correction Enabling System), it allows both deductors and payers to view their TDS paid, and reconcile them when filing ITR (income tax return) or seeking refunds.
To check tax deduction and deposit for your PAN, follow these steps:
Step 1
Visit the TRACES portal.
Step 2
Enter the verification code as shown and click on 'Proceed'. You can click on 'Refresh Image' if you have trouble viewing the code.
Step 3
To know your quarterly TDS/TCS statement, enter the deductee's PAN and deductor's TAN.
Step 4
Select the financial year, quarter and type of return (salary/non-salary) from respective drop-down menus.
Step 5
Click on 'Go' to view details of TDS deduction on screen. This includes details about your total income, tax deducted and deposited to the government.
How to Check TDS Status on the Income Tax e-Filing Portal?
At the end of every financial year, salaried individuals receive Form 16, which shows TDS deductions and deposits against their salary. Whereas non-salaried individuals can check their TDS status online using Form 26AS. 
Self-employed professionals and business persons can check TDS by following these steps:
Step 1
Visit the e-filing portal.
Step 2
If you have not registered previously, click on 'Register' at the top right corner.
Step 3
Registered users can log in using their PAN or Aadhaar number and password.
Step 4
On 'My Account', click on 'View Form 26AS'.
Step 5
On the next page, select the assessment year and format of the Form 26AS file.
Step 6
It will display TDS details on the screen. You can download the TDS statement to your local drive. It is a password-protected file, which you can open using your date of birth as per your PAN card.
How to Check TDS Return Status via Net Banking?
You can also check TDS returns online using your bank's net banking portal. Follow the given steps to do this.
Step 1
Download your bank's mobile banking application.
Step 2
Register using your account number and link your bank account with PAN (if you have not).
Step 3
On the 'Services' menu, find an option that says something similar to 'Tax Deducted Statement'.
Step 4
As you are redirected to the TRACES portal, select the assessment year to check your TDS statement.
Also read: How to Use a TDS Calculator?
Final Word
There are three ways to check TDS status online- TDSCPC, Income Tax e-filing website and net banking. For all these, you will need to provide the PAN of whoever had deducted TDS from payments and the TAN of the deductor.
Frequently Asked Questions
Q1. Which TDS certificates are applicable for salaried employees?
Ans: Employers issue Form 16 as a certificate for payment of TDS on salary. Banks and other financial institutions issue Form 16A for deduction from fixed deposits. Form 16C is the TDS certificate for rent payments, while Form 16B is for TDS on sale of properties.
Q2. What are the due dates for paying TDS?
Ans: If you deduct TDS in the month of July, you must deposit this amount by August 7 of the same year. For TDS deductions in March, you can deposit the same by April 30. The due date is 30 days from the date of TDS deduction for TDS on rent payments and purchase of properties.
Q3. How much is the late filing fee for TDS?
Ans: Under Section 234E of the Income Tax Act, you have to pay a penalty of Rs. 200 per day for late filing of TDS. You have to pay this amount for every day of delay till you deposit the TDS or until the amount is equal to the TDS amount. 
Q4. Who is responsible for TDS deductions?
Ans: The liability of deducting TDS is on the person making payments subject to tax deductions. Such persons have to deduct TDS from the payment as per the Income Tax Act. For example, an employer has to deduct TDS before paying monthly salaries to employees.   
Q5.  Do you have to pay interest on TDS returns in the case of late filings?
Ans: Yes, under Section 201(A), you have to pay interest on the TDS amount for late deposits after deduction. You have to pay interest at a rate of 1.5% per month from the date of deduction to the day on which you actually deposit it.
Before you go…
Looking for instant 🚀 personal loans 24*7 anywhere, anytime? Install the Navi app now!
Or, maybe you're looking to buy that house you've been eyeing 🏠 and you need a loan of up to Rs. 10 crores. Install the Navi app now and get your instant in-principle approval right away! Interest rates starting at 6.46% p.a.
How about an affordable health insurance policy 👨‍⚕️ starting at a monthly premium of just Rs. 241? Install the Navi app and get your policy in under 2 minutes
Instead, want to put your savings into action and kick-start your investment journey 💸 But don't have time to do research. Invest now with Navi Nifty 50 Index Fund, sit back, and earn from the top 50 companies.
Mutual Fund investments are subject to market risks, read all scheme-related documents carefully.