TDS (Tax Deducted at Source) refers to a specific amount deducted by anyone who pays rent, salary, commission, professional fees, etc. A TDS calculator helps calculate the TDS amount in a fast and easy way. This indispensable tool is accurate, handy and user-friendly. Read on to know the steps to use a TDS calculator online.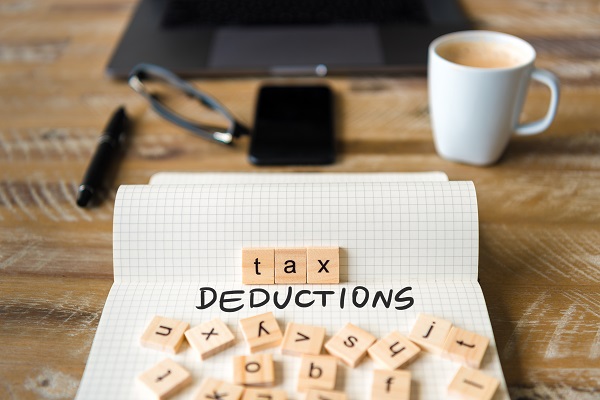 TDS Calculator: How To Calculate TDS Online?
You can locate this calculator on various websites or can directly visit the official website of the Income Tax Department. After that, follow these steps:
Step 1: Enter the financial year for which you want to calculate the TDS.
Step 2: Enter your residential status and recipient type.
Step 3: If you do not have PAN, tick the box.
Step 4: Enter the section under which TDS will be applicable.
Step 5: Enter the amount of payment you made towards that particular section.
Upon entering these details, the calculator will compute your TDS along with applicable surcharges and health and education cess.
TDS calculation will depend on the type of payment you make. The rate of TDS deduction will vary on the nature or type of payment. So, make sure to know the exact TDS deduction rates before you proceed with calculations.
Also Read: How To Use Online Income Tax Calculator?
Understanding TDS Calculation
TDS is the income tax deducted from the corpus paid when making certain payments, such as commission, rent and professional fees.
Here, the income receiver gets the net amount (after TDS is deducted). The recipient then adds the gross amount towards his/her income and will adjust the TDS amount against final tax liability.
The one paying the TDS will be eligible to get a credit for the deducted amount.
Let us understand this with an example:
Suppose XYZ Pvt Ltd paid a rent of Rs. 90,000 to the property owner. The applicable TDS rate is 10%. XYZ will have to deduct Rs. 9,000 from the entire rent amount and pay Rs. 81,000. Thus, the recipient, i.e., the property owner, receives a net amount of Rs. 81,000 after TDS. The property owner will then add the gross amount (Rs. 90,000) to his/her income and can ask for credit for the TDS amount (Rs. 9,000) against his/her final tax liability.
Calculation of TDS on Salary
TDS on salary calculation is done by deducting the exemption amount from the total annual salary of an employee. The IT Department provides the exemption limit. During TDS calculation on salary, an employer must obtain a declaration and proof from the employee to approve the exemption amount.
The following incomes are eligible for tax exemption:
House rent allowance (HRA)
Children education allowance
Standard deduction
Leave travel allowance
Note that the employer's status as a HUF or company holds no relevance to TDS on salary.
Also Read: How To Save Income Tax On Salary?
Applicable TDS Rates for Indians
Here's a tabular representation of TDS rates applicable for different payment sections –
| | | |
| --- | --- | --- |
| Sections | Payment Nature | TDS Rate |
| 192 | Salary payment | 10% |
| 193 | Interest on securities | 10% |
| 194 | Dividend payment | 10% |
| 194C | Payment to contractor – Individual/HUF | 1% |
| 194D | Insurance commission | 5% |
| 194EE | Payment for National Savings Scheme | 5% |
| 194-I | Furniture, building, land rent | 10% |
| 194H | Brokerage fee | 5% |
| 194K | Payment of income on mutual fund units | 10% |
| 194O | Goods sale by e-commerce units | 1% |
Apart from residents of India, NRIs, domestic and international companies are also liable to pay a specific amount of TDS.
Also Read: A Detailed Guide For Checking TDS Status Using Your PAN Card
Final Word
Since Tax Deducted at Source is a vast concept, manual calculations can leave room for some errors. To steer clear of miscalculations, errors or discrepancies in the calculation, use an online TDS calculator. 
FAQs on TDS Calculator
Q1. Who deducts TDS on salary?
Ans: As per Section 192, there must be a relationship between the deductor and deductee for making TDS on salary. Employers including individuals, HUFs, partnership firms, trusts and cooperative societies are liable to conduct TDS on salary.
Q2. How to pay TDS?
Ans: You can submit TDS to the Central Government's account through an electronic payment mode. E-payment is compulsory for all corporate assesses and for all individuals who fall under the provisions of Section 44AB of the Income Tax Act.
Q3. When should I deposit TDS?
Ans: You should mandatorily deposit TDS on the 7th day of every month for all the payments you made during the previous month. For example, if you made a payment on January 15, 2022, you must deposit TDS before February 7, 2022.
Q4. How can I calculate TDS on a property purchase?
Ans: You will have to calculate TDS on the payment made towards the property purchase if the payment exceeds Rs. 50 lakh. In this case, the applicable TDS rate will be 1%. Make sure to deposit this amount within 30 days. 
Q5. I don't have a PAN card. Will I have to pay TDS at a higher rate?
Ans: Indeed. If you do not have a PAN card you will have to pay TDS at a 20% rate. So, you should make sure to have a PAN card to avail TDS deduction at standard rates.
Before you go…
Looking for instant 🚀 personal loans 24*7 anywhere, anytime? Install the Navi app on Android or iOS now!
Or, maybe you're looking to buy that house you've been eyeing 🏠 and you need a loan of up to Rs. 10 crores. Install the Navi app on Android or iOS now and get instant in-principle approval right away! Interest rates starting at 6.46% p.a.
How about an affordable health insurance policy 👨‍⚕️ starting at a monthly premium of just Rs. 241? Install the Navi app on Android or iOS now and get your policy in under 2 minutes.
Instead, want to put your savings into action and kick-start your investment journey 💸 But don't have time to do research. Invest now with Navi Nifty 50 Index Fund, sit back, and earn from the top 50 companies.