A loan against property (LAP) is a secured loan that you can get by keeping your residential or commercial property as collateral. Anyone with a property can apply for these types of loans, whether they are salaried or self-employed and can use the funds for any purpose.
LAP is a great alternative to personal loans as it comes with lower interest rates and no end-use restrictions. Moreover, the applicant can continue occupying the property during the loan tenure and recover its ownership after full repayment. These loans also offer a high sum of funds depending on property value and tenure.
Factors like your savings, employment details, income etc., can also affect your eligibility. You can use a loan against a property eligibility calculator to find out how much loan you can apply for.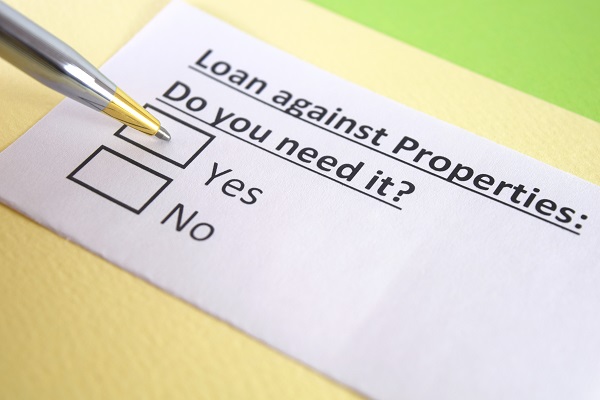 What Is a LAP Eligibility Calculator?
A loan against property eligibility calculator is a free online tool that provides a close estimate of how much funds a lender may approve. It uses several values like the value of your property, monthly income, other existing EMIs etc., to instantly provide the results.
This tool considers a range of factors such as your age, liabilities, assets, repayment capacity etc., which are considered important by most lenders. Thus, it provides accurate results in an instant, informing you about the total payable interest, EMIs and the maximum amount of loan you are eligible for.
How to Use a Loan against Property Eligibility Calculator?
Follow the given steps to use a LAP calculator:
Visit the official website of the lending institution and go to LAP> Eligibility Calculator.
Enter details such as your occupation, monthly income, residence, required loan amount, date of birth etc.
Provide information about any other existing liabilities
Provide the contact details and PAN card number
Click on 'Check home loan eligibility.'
After receiving OTP on your mobile phone, enter it and click on 'Verify.'
Fill out all the additional details about your property
The eligibility calculator will display eligible loan offers
Also read: Home Loan Eligibility For The Salaried
Common Loan against Property Eligibility Criteria
Different financial institutions have different eligibility criteria for LAP. The following is a list of common conditions required by most lenders:
Age
The minimum age for applicants ranges from 25 to 28. However, some banks provide mortgage loans to applicants at the age of 18. The maximum age usually ranges from 60 to 70 years, depending on the applicant's occupation.
Nationality
Most lenders require you to be a permanent Indian resident.
Employment status
Applicant needs to be a salaried individual at a PSU, private or multinational company. They can also be self-employed with a steady source of income.
Minimum income
Salaried applicants need a minimum monthly income of Rs. 40,000 or more. On the other hand, self-employed applicants need to have an annual income of Rs. 3 lakhs or more.
Employment history
Most lenders require the borrower to have a minimum work experience of 3 to 5 years.
CIBIL score
A minimum CIBIL score of 650 is usually required to be eligible for LAP.
LTV
Lenders approve a mortgage loan based on the loan-to-value of a property. This is the ratio of the approved loan against the value of a property. This can go up to 80% for LAP.
Documents Required for a Loan against Property
Most lenders require you to furnish the following documents for LAP.
Identity proof: Voter ID Card, PAN Card, Aadhaar Card
Proof of address: Aadhaar Card, ration card, passport, electricity bill, landline bill, driving license, registered rental agreement
For salaried applicants: Salary slips, Form 16 and bank statements for 6 months
For self-employed applicants: ITR Returns, profit and loss accounts and audited balance sheets for 3 years. Also, certificate and proof of business existence.
Office address: Lease or rent agreement, ownership proof or utility bills for commercial properties.
Property papers: Registered sales deed, lease deed, conveyance, latest house tax receipt, approved building plans etc.
How Can You Improve Eligibility for a Loan against Property?
Adding a co-applicant
You can add your spouse, family member or co-owner of the property as a co-applicant. If the co-applicant has a strong credit score and income profile, it will increase your overall loan eligibility.
Clear any existing loans
Too many debts reduce your repayment capacity in the eyes of your lender. Hence, it is a good idea to pay off existing loans to increase your maximum home loan eligibility.
Add rental income
You can disclose your rental income (if you have any) to get the highest loan amount.
Take a loan from your existing lender
If you already have taken a loan from a bank, you can get better interest rates and loan amounts for a second loan. This is because your existing lender already knows about your repayment habits.
Maintaining a good credit score
Check your credit score regularly and try to improve it by paying credit card bills or loan EMIs on time. You can also make an advance payment to improve your credit score.
Also read: Top Up Loans: Features, Benefits, And Eligibility
Final Word
Whether you need funds for your business or a child's education, you will want to check your eligibility for a LAP. You can easily use a loan against a property eligibility calculator to know which lender will provide you with enough funds for your needs. This user-friendly tool will let you plan your finances in advance so as to avoid any trouble with loan repayment.
Frequently Asked Questions
Q1. What are the main advantages of taking a LAP?
Ans: The rate of interest for loans against property is second only to home loans but comes with no end-use restrictions. Moreover, it comes with a long repayment tenure that decreases one's repayment burden.    
Q2. What is the usual repayment tenure of a LAP?
Ans: The usual repayment tenure of a loan against property is 15 to 20 years. Some lenders offer flexible repayment tenure to make the repayment easier. 
Q3. Can I take a loan against a property if my ownership is in litigation?
Ans: You will most likely not be able to. Getting a mortgage requires you to have no legal issues regarding your property and all the property-related documents with you.
Q4. Are there any tax benefits for loans against the property?
Ans: Yes, but only if the loan amount is used to renovate or repair a house. Section 80C allows for a maximum deduction of Rs. 150,000 on principal repayment. Section 24C allows a maximum deduction of Rs. 200,000 for interest repayment.
Q5. Can NRIs take a loan against property?
Ans: Most lenders require the applicants to be permanent residents of India. However, others may let you take a mortgage on a property in India.
Before you go…
Looking for instant personal loans 24*7 anywhere, anytime? Install the Navi app now!
Or, maybe you're looking to buy that house you've been eyeing and you need a loan of up to Rs. 5 crores. Install the Navi app now and get your instant in-principle approval right away! Interest rates starting at 6.46% p.a.
How about an affordable health insurance policy starting at a monthly premium of just Rs. 241? Install the Navi app and get your policy in under 2 minutes
Instead, want to put your savings into action and kick-start your investment journey But don't have time to do research. Invest now with Navi Nifty 50 Index Fund, sit back, and earn from the top 50 companies.