The khasra number provides comprehensive details regarding the region and the area around a property. It is an essential Persian term used to describe land records in the country and is also known as the DAG number.
The khasra no. is provided by the revenue department authorities. With this number, you can avail of details information related to plot size, land ownership details, type of crop etc. Note that, to establish rights over a property, a khasra number is a useful document.
To have a detailed idea about what is a khasra number, read along.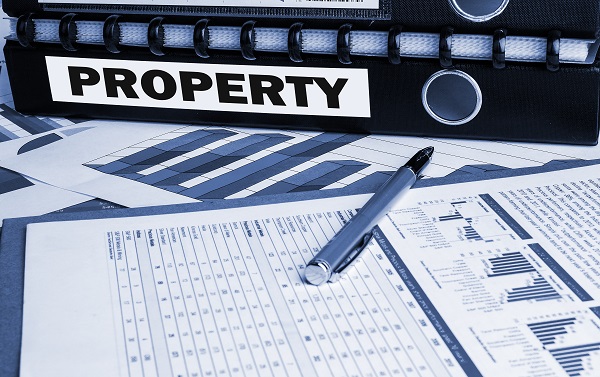 What is Khasra Number?
As already stated, a khasra number denotes the survey number assigned to a property in rural areas. One needs this number when proceeding with any land record search or 'bhulekh', online or offline. This number is applicable for all land types and is pronounced as 'khesra' in certain areas.
Moreover, access to this number helps to establish the ownership of a property.
Importance and Purpose of Khasra Number
The importance of this unique number resides in the fact that it extends identification to a property. Apart from identifying a property, this number also plays a part while paying required taxes. khasra number is primarily used in the rural areas of this country.
Unlike any other land or property, an identification number is essential when you require paying taxes or enquiring about the property in rural areas. Based on this ID, your property is assigned. If you do not have the khasra number, it means that you are not following the country's law.
Besides, all the landowners need to keep tabs on their immovable properties through any changes that may occur in conforming to their landholding pattern. Although the information is provided online by Municipal Corporation authorities, however, it is always wise to supervise land records periodically.
Apart from this, take a look at the details revealed by the Khasra number:
You can avail information about the ownership of the last 50 years
You will know about the land cultivation patterns
Also, it provides information about geographical details surrounding the plot
You can avail information about leases and mortgages of a plot
You can avail information about the soil quality
Also Read: Encumbrance Certificate: Definition, Types & Steps To Apply
How is Khasra Number Assigned?
A document named 'Sharja' that contains Khasra number and the entire map of a village land is prepared by Lekhpal. A 'Patwari' of a village maintains the record of the land and updates it whenever needed. This Khasra number is assigned by the land records authority of the concerned state, wherein every land, zone or parcel is assigned with a unique identity number, especially in villages.
Note: A plot number must not always be similar to a Khasra number. This land khasra number may vary if the land is divided, sold, post mutation or gifted.
What is Khata Number?
Khata number, also termed as Khewat number, is assigned to landowners who share the ownership of land. The khata number outlines the details of owners and their landholdings. Hence, it is imperative to know that this number alters with the change of ownership.
Difference between Khasra Number and Khata Number
To know the difference between the Khasra and Khata numbers, you can refer to the table below:
| | |
| --- | --- |
| Khasra Number | Khata Number |
| In a rural region, the assigned property number is known as village Khasra number. This is similar to survey or plot numbers in the urban region. This number is essential as it provides ownership rights to a landholder. However, the Khasra number does not change even if the plot is sold. | In rural areas, this number is provided to the co-owners of the plot. This Khata number extends ownership details along with the total land being owned by joint landholders. If the plot is sold, the ownership of this number also varies. |
To make it simpler, let's say you have two siblings and all three of you own land parcels falling under different khasra numbers of your village. Three of you would still have the same khata number assigned. You would need the Kahata or Khatauni number to access land record documents.
Also Read: RERA Telangana: TSRERA Services, Registration Process And Fees
States that use Khasra Number
With digitalisation, State Governments are using online facilities to maintain land records. Therefore, if you require information regarding land details, log in to the respective websites of your respective states.
However, if you are unable to find your details on the website, you can visit Tehsildar's office and enquire about online khasra number. 
Here are the states where you can find khasra number:
Jharkhand
Punjab
Tamil Nadu
Delhi
West Bengal
Uttarakhand
Chhattisgarh
Manipur
Telangana
Kerala
Goa
Maharashtra
Bihar
Karnataka etc.
Differences between Khasra Number, Khatauni Number, and Khata Number
Here is the difference between Khasra, Khatauni and Khata numbers that you can find in the table below:
| | | |
| --- | --- | --- |
| Khasra Number | Khata Number | Khatauni Number |
| It is an exclusive number that is allocated to land in the rural areas. So it is more like a survey or plot number allocated in an urban region. | Khata or Khewat number denotes an account number which is allocated to the owners of the land. It refers to the overall landholding of all members. Using this number, one can find owners and their share in that property. | Khatauni number is allocated to cultivators who cultivate crops with varied Khasra numbers. It provides overall details of cultivators and the portion of the area they use for harvesting. |
What is the Process of Finding a Khasra Number Based on Cities?
With the progression of technology, you do not have to visit the land revenue department physically. Instead, you need to simply visit the official website of the concerned revenue department website of that particular state to check khasra number.
Refer to the table below to know the details:
| | | |
| --- | --- | --- |
| State | Name of land record | Official link |
| Bihar | Bhulekh Bihar | http://bhumijankari.bihar.gov.in/ |
| Gujarat | Any RoR Gujarat | https://anyror.gujarat.gov.in/ |
| Haryana | Jamabandi Haryana | https://jamabandi.nic.in/ |
| Jharkhand | Jharbhoomi | https://jharbhoomi.nic.in/ |
| Kerala | E-Rekha | http://erekha.kerala.gov.in/ |
| Maharashtra | Bhulekh Mahabhumi | https://bhulekh.mahabhumi.gov.in/ |
| Rajasthan | E-Dharti Rajasthan | http://apnakhata.raj.nic.in/ |
| Tamil Nadu | Patta Chitta TN | https://eservices.tn.gov.in/eservicesnew/index.html |
| Uttarakhand | Bhulekh Uttarakhand | https://bhulekh.uk.gov.in/ |
| Goa | Goa Land Records | https://egov.goa.nic.in/ |
| Odisha | Bhulekh Odisha | http://bhulekh.ori.nic.in/RoRView.aspx |
| Telangana | Dharani Telangana | https://dharani.telangana.gov.in/homePage?lang=en |
| West Bengal | BanglarBhumi WB | https://banglarbhumi.gov.in/ |
| Delhi | Bhulekh Delhi | https://dlrc.delhigovt.nic.in/ |
| Andhra Pradesh | Meebhoomi AP | https://meebhoomi.ap.gov.in/ |
| Chhattisgarh | Bhuiyan CG | https://bhuiyan.cg.nic.in/ |
| Himachal Pradesh | Jamabandi HP | https://lrc.hp.nic.in/lrc/Revenue/viewlandrecords.aspx |
| Punjab | Jamabandi Punjab | http://jamabandi.punjab.gov.in/ |
| Madhya Pradesh | Bhulekh Mahabhumi | https://mpbhulekh.gov.in/ |
| Karnataka | Bhoomi Karnataka | https://www.landrecords.karnataka.gov.in/ |
Final Words
The above-mentioned websites offer land-related information about their individual states, which will be helpful for buyers, sellers and landowners. Besides, if you are looking for a property to invest in, you would need to check the land record details, and to do that you would need the khasra number. In this regard, in case you are looking for a home loan with 90% LTV ratio, download the Navi app. You can get instant in-principle approval on your home loan application with a 100% paperless process and attractive interest rates starting at 6.71% p.a.
FAQs on Khasra Number
Q1. What is Batai?
Ans. Batai is an agreement between landowners and cultivators. Here the owner will provide land and other equipment to cultivators for harvesting crops. Moreover, based on this agreement, a landowner and a cultivator will have an equal share of the crop.
Q2.
What are the information provided by Khasra, Khatauni and Khata?
Ans. Here is the information that can be found through Khasra, Khatauni and Khata:
a) Portion of landholding owned by a family in a village
b) Portion of agricultural land possessed by a village
c) If this particular land parcel is cultivated by landowners
d) Number of people cultivating this particular land parcel
e) Ownership details of a property
Q3. How to find an online Khasra number for my land?
Ans. You can find online Khasra number details through the official website of the land revenue department of your respective state.
Before you go…
Looking for instant 🚀 personal loans 24*7 anywhere, anytime? Install the Navi app on Android or iOS now!
Or, maybe you're looking to buy that house you've been eyeing 🏠 and you need a loan of up to Rs. 10 crores. Install the Navi app on Android or iOS now and get instant in-principle approval right away! Interest rates starting at 6.71% p.a.
How about an affordable health insurance policy 👨‍⚕️ starting at a monthly premium of just Rs. 241? Install the Navi app on Android or iOS now and get your policy in under 2 minutes.
Instead, want to put your savings into action and kick-start your investment journey 💸 But don't have time to do research. Invest now with Navi Nifty 50 Index Fund, sit back, and earn from the top 50 companies.