If you are planning to purchase a property, then it is essential to check whether there are any legal complexities associated with the property. An Encumbrance Certificate (EC) will help you to know if a property has any kind of charges against it.
The following sections will provide an overview of the encumbrance certificate along with details regarding how to obtain an EC online.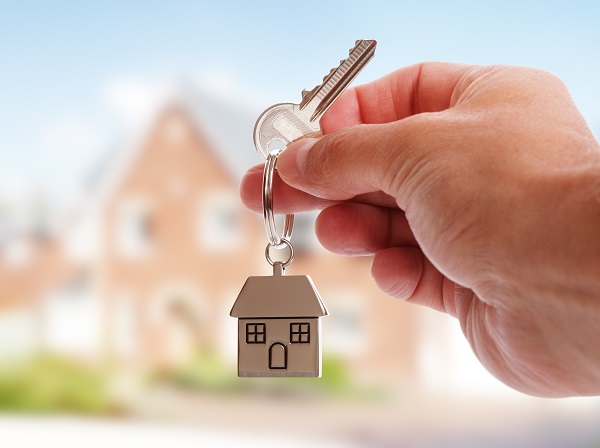 Encumbrance Certificate: What is it?
Whenever you buy a property with a mortgage, the lending institution will add a charge to this property. Also known as 'Lien', this charge will make sure that you do not sell the property until you repay the mortgage entirely.
An encumbrance certificate is a document that will enable you to find out whether there are any financial or legal charges made on a particular property.
Also Read – Home loan prepayment calculator
Importance of Encumbrance Certificate
While buying a property, it is crucial to make sure that the property comes with a clear title. An encumbrance certificate will enable you to ascertain if the property that you intend to buy is free from any kind of legal or financial liabilities.
In case you find a charge on the EC, make sure to rectify it before buying a property.
In addition, you can find out whether there are any other owners who can legally place a claim on the property.
If you are planning to avail a loan for buying a house, you will also have to furnish an EC to your lender.
Also Read – Home loan insurance
Different Types of Encumbrance Certificates (EC)
Encumbrance certificates are of two types:
You will get a Form 15 issued by the Sub-Registrar's office if the property in question comes with an encumbrance during the period you seek an EC for. However, you will receive a nil encumbrance certificate on Form 16 if it doesn't have any encumbrance registered against it during the period for which you seek the EC.
A nil encumbrance certificate signifies a property doesn't have any lien placed against it by any lender during a specific period.
Steps to Apply for EC Online
The steps for applying for an EC online will vary from one State to another. To apply for an encumbrance certificate online, you need to follow these steps:
Step 1
Go to the official website for land registration of your State. Choose the option to apply for EC.
Step 2
Provide all necessary information on the application form and click on Save or Update.
Step 3
Provide the search period for which you wish to get an EC. Select 'Calculate Fee' to find out the charges required.
Step 4
Pay the amount online, after which you will reach the 'Acknowledgement' page. Click on 'View Acknowledgement' and make sure to take a printout for future references.
An inspector from the land records department will inspect the property. Once the inspection is complete, the EC will be issued. If there are zero transactions during the specific period, you will receive a nil EC.
Steps to Apply for EC Offline
If you are unable to apply online, you have to visit the office of the Sub-Register. Here's what you need to do:
Step 1
Go to the Sub-Registrar's office and fill out Form 22. Note that you will have to provide details, such as the name of the seller and buyer, type of the document you want (EC in this case), property details and more.
Step 2
Pay the charges.
Step 3
You will get an acknowledgement/reference number after the successful submission of your application. You can use this number for an encumbrance certificate status check.
Application Fees
The EC application fees usually vary from one state to another.
Here is a tabular representation showing the fee that you need to pay for getting an encumbrance certificate in different locations across India:
| | |
| --- | --- |
| Location | Fees |
| Delhi | Request fee begins from Rs. 200. However, it will go up depending on the locality and years for which you ask. |
| Andhra Pradesh | Rs. 300 for information up to 30 years and Rs. 500 for more than 30 years |
| Telangana | For 30 years information, the fee is Rs.200 while for more than 30 years it is Rs. 500. In addition, there is a service charge of Rs. 25. |
| Tamil Nadu | The application fee is Re. 1. The fee for first-year information is Rs. 15 while for every extra year, you will have to pay Rs. 5. |
Final Word
An encumbrance certificate is an essential document for in-house property transactions as well as for availing various credit options. Make sure to follow the process for EC application as mentioned by your State Government.
Frequently Asked Questions:
What are the documents needed for an encumbrance certificate?
Here are some of the supporting documents that you have to furnish while applying for an encumbrance certificate:
Title deed details along with property details
Documents regarding property registration
Address proof documents
Gift deed or property deed or sale deed in case a deed has already been created previously
The deed number having the book number, date and the applicant's signature
How long does it take to get an EC?
It will depend on the method through which you apply for an EC. If you opt for the online method, you will get it within 2 to 3 days. However, if you choose the offline mode, it might take anywhere between 15 to 30 days.
How can I track EC application status?
The process to track the status of your encumbrance certificate application will depend on the state you reside in. The government websites that offer services with regard to online EC applications will let you check and track the application status.
How to download an encumbrance certificate?
You can easily download the encumbrance certificate of the property from the respective state government's website through which you applied for the EC. You can track the application status and download the certificate once it is generated.
Which states provide the facility for online EC applications?
As of now, only a few Indian states offer an online facility that allows individuals to apply for encumbrance certificates. These include Kerala, Odisha, Tamil Nadu, Andhra Pradesh and Telangana. Karnataka discontinued its online application process after technical issues with its Kaveri Online Service.
Before you go…
Looking for instant personal loans 24*7 anywhere, anytime? Install the Navi app now!
Or, maybe you're looking to buy that house you've been eyeing and you need a loan of up to Rs. 5 crores. Install the Navi app now and get your instant in-principle approval right away! Interest rates starting at 6.46% p.a.
How about an affordable health insurance policy starting at a monthly premium of just Rs. 241? Install the Navi app and get your policy in under 2 minutes
Instead, want to put your savings into action and kick-start your investment journey But don't have time to do research. Invest now with Navi Nifty 50 Index Fund, sit back, and earn from the top 50 companies.