Every year, the Central Government imposes a tax on salaried employees' income. Depending on their tax bracket, individuals and businesses file their income tax returns after the end of each financial year.
Fortunately, salaried employees in India are presented with various means of tax deductions. If saving a bulk of your income is part of your financial goal, then keep reading to know how to save income tax on salary.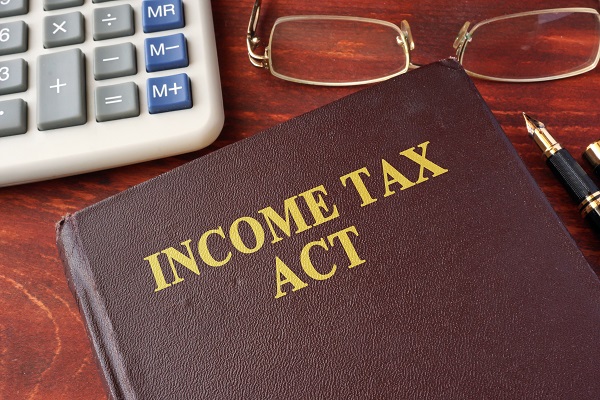 Importance of Saving Income Tax on Salary
Learning how to reduce tax on salary is a vital aspect of financial planning. Especially for those starting their career, it is essential to utilise the several tools available to save taxes, as they have just begun earning.
Income till Rs. 2.5 lakh is exempted from taxes. But even if your salary falls in a higher tax slab, you can take home a huge chunk of your hard-earned money by making some vital investments. Tax-saving is the obvious goal, but the added benefit of getting high returns through the same process makes saving income tax even more crucial.
Also Read: Guide to Section 43B Of Income Tax Act
Benefits of Income Tax Deductions
There are numerous benefits of indulging in tax-saving investments. Let's explore them in detail.
The investments that a taxpayer makes in order to reduce income tax can yield high returns in the long haul. As more responsibilities come with age, the salaried employee can use the income saved to fulfil these requirements, like education, marriage or retirement.  
The purpose of such tax-saving investments is not just to attain tax benefits. They help a taxpayer to enjoy a secure retirement. Through them, salaried employees can ensure that they have the necessary funds to finance post-retirement expenses. 
Tax-saving investments provide a critical advantage for the future. Furthermore, the Income Tax Act allows one to avail of tax deductions on long-term purchases like home loans, education loans, etc. 
Various Ways on How to Save Income Tax on Salary
In India, taxpayers can make use of various legal ways to save money on taxes. These are mentioned in Section 80C, Section 80CCC and Section 80CCD of the Income Tax Act, 1961.
These are some of the easiest ways in which you can reduce your income tax liability:
House Rent Allowance (HRA)
One of the components of an employee's salary is House Rent Allowance, which is an expense incurred by the employers for their employee's rented accommodation. HRA is deducted from the employee's monthly salary and can be exempted from tax, fully or partially.
If you are claiming HRA to lower your income tax, then you are bound by some clauses. If you do not live in rented accommodation and still claim HRA, then it is fully taxed. But if you do, then the taxable income is calculated after deducting HRA from the salary.
Leave Travel Allowance (LTA)
Twice in four years, under Section 10(5) of the Income Tax Act, a salaried employee can claim tax exemption for travelling within India. This form of tax exemption sounds uncomplicated, but it comes with various clauses.
To claim LTA, one has to go on the trip, and it is only applicable to the trip's shortest distance. Furthermore, the said trip can only include the taxpayer's children, spouses and parents. Also, LTA does not cover any cost apart from the travel fare.
Home Loan
Taking a loan is the most recommended method of saving income tax on salary. Upon taking a home loan, one doesn't just get financial assistance for purchasing a house but also saves a huge chunk of salary. Under Section 80C of the Income Tax Act, you can claim a deduction of up to Rs. 1.5 lakh on the principal amount borrowed.
Furthermore, Section 24(b) of the Income Tax Act permits a maximum deduction of Rs. 2 lakh on the interest component of a home loan.
Donation
Section 80G of the Income Tax Act permits tax exemptions for donations made to organisations only for the purpose of charity. The organisation has to be listed under the Ministry of Finance. If donations are made in cash, then this act only allows a maximum tax benefit of Rs 2,000. But a full exemption applies to donations made through cheque or draft.
On top of this, a complete tax deduction applies to any amount donated to support a political party. Section 80GGC of the Income Tax Act allows for this tax exemption, but only when this donation takes place via wired transfer.
Also Read- Section 89 Of The Income Tax Act
Retirement Benefits or Gratuity
If a salaried employee devotes five years of service to an organisation, he/she receives a gratuity that is partially or completely exempted from income tax. One condition is that the Payment of Gratuity Act should cover the employer of the said employee.
Furthermore, this retirement benefit is only available upon retirement, resignation, death or disability of an employee. A full exemption applies to gratuity received by a government employee, whereas for others, the maximum limit is Rs. 20 lakh.
Employees' Provident Fund
It is the most popular tax-saving tool. The Government of India initiated this security benefit for all salaried employees in 1952. Employees and their employers contribute 12% of the employee's basic monthly salary to the Employees' Provident Fund.
Employees can access their lumpsum fund after retirement or if they remain unemployed for more than two months.
Government schemes
Under Section 80C of the Income Tax Act, salaried employees can claim tax relief up to Rs. 1.5 lakh by investing in government schemes. The added benefit of these investments is that they offer guaranteed returns. Depending on which scheme you invest in, the tax benefit can apply to the amount invested and the returns generated.
Examples of such government schemes are Public Provident Fund (PPF) and National Pension Scheme (NPS).
Final Word
The lower your salary, the lower tax you pay; this is common knowledge. However, not everyone is familiar with the legal provisions regarding how to save income tax on salary. Inculcating a few of the above-mentioned tax saving options into your financial planning can give your career a head start. They will also keep you financially secure upon retirement.
Frequently Asked Questions
Q1. Is there a limit to the number of tax-saving options I can invest in? 
Ans: No, there is no limit on the number or the type of tax-saving options you choose. However, there is a limit regarding the amount of tax relief you can claim from each option or in total. Section 80C of the Income Tax Act allows a maximum deduction of Rs. 1.5 lakh. 
Q2. Which forms do I have to submit while claiming a tax deduction on income?
Ans: If you are claiming tax relief on your salary only, you will also have to submit Form 16 and Form 26AS, along with your ITR. Through Form 16, your employer certifies the amount of TDS deducted from your salary. Form 26 AS gives information regarding the total tax deducted in the form of an annual tax statement.
Q3. Do I pay income tax if my salary is under Rs. 5 lakh?
Ans: According to the current tax slab, individuals earning an annual salary of Rs. 2.5 lakh to Rs. 5 lakh, have to pay income tax. However, under Section 87(A) of the Income Tax Act, those earning lesser than Rs. 5 lakh can get a tax rebate of up to Rs. 12,500. Thus, one will incur no tax liability. 
Q4. How do I submit Form 16 and Form 26 AS?
Ans: As Form 16 and Form 26AS are filed along with ITR, the submission is done through the e-portal of the Income Tax Department. Note that if an employer does not deduct any TDS, it is not compulsory to issue Form 16. 
Q5. Are there any additional tax deductions for senior citizens?
Ans: Yes, the Income Tax Act allows citizens in the age group of 60-80 to enjoy additional tax benefits. They get a higher deduction on health insurance premiums. They also do not have to pay taxes on any interest they earn up to Rs. 50,000.
Before you go…
Looking for instant 🚀 personal loans 24*7 anywhere, anytime? Install the Navi app now!
Or, maybe you're looking to buy that house you've been eyeing 🏠 and you need a loan of up to Rs. 5 crores. Install the Navi app now and get your instant in-principle approval right away! Interest rates starting at 6.46% p.a.
How about an affordable health insurance policy 👨‍⚕️ starting at a monthly premium of just Rs. 241? Install the Navi app and get your policy in under 2 minutes
Instead, want to put your savings into action and kick-start your investment journey 💸 But don't have time to do research. Invest now with Navi Nifty 50 Index Fund, sit back, and earn from the top 50 companies.