Mr Sharma opted for a mortgage loan of Rs. 40 lakh 5 years ago. Even though he never missed any of his EMI payments, he has definitely struggled to manage his financial liabilities all these years. Owing to the reduction in interest rates, the market situation has become much more favourable now for mortgage loan borrowers. Therefore, it is indeed an ideal time for him to switch to a different lender offering a lower rate of interest and better repayment terms.
Are you wondering how it works?
Let us elaborate on its intricacies and the perks you get when you refinance your mortgage loan!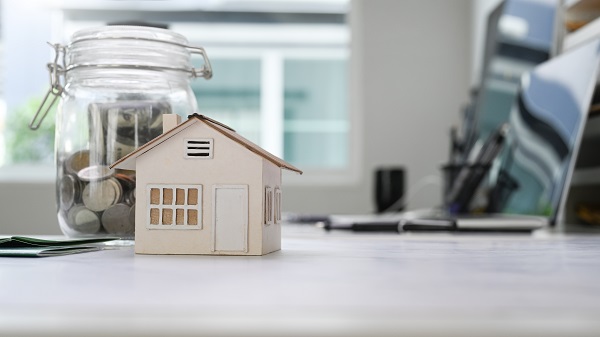 What Do You Understand about Refinancing?
Refinancing refers to shifting your outstanding loan balance from one lending institution to another. Such a step can allow borrowers to take advantage of lower interest charges on offer from the other lender.
Therefore, borrowers paying a higher EMI can lower their monthly liabilities. A balance transfer is most beneficial when a substantial amount of the mortgage loan is still outstanding. In case you are still in two minds, let us help you in making a decision.
Also Read – Home Loan Tax Benefit Calculator
Reasons to Go for Refinancing a Mortgage Loan
Apart from attractive interest rates, here are some additional features a mortgage loan balance transfer facility comes with:
1. Long loan tenure
It's true that choosing a longer repayment tenure means getting yourself into long-term commitments and contributing more towards interest payment. However, in the case of high-value loans, it becomes necessary to go for a long loan tenure to reduce the EMI burden. This is one of the facilities you get when you refinance your mortgage loan.
2. Minimal documentation 
Since you have already established your credibility as a lender, a balance transfer process does not require further documents. However, you need to meet the basic eligibility criteria as specified by your new lender.
3. Hassle-free online process
The advent of technology has become beneficial for both lenders and borrowers as the system is more transparent now. You can research the interest rates financiers are offering online and apply instantly. To expedite the mortgage refinancing process, make sure to keep all the necessary documents handy before applying.
4. Better benchmark 
These days, borrowers having a decent credit profile are leaning towards repo-linked bank loans as these are more transparently priced. Opting for this kind of loan, borrowers get the convenience of calculating how much the floating rate of interest on their loans will rise or drop. Therefore, those with an MCLR-based mortgage loan get to benefit from switching to a lender offering repo rate-linked loans.
Other than these, better customer service and easier payment terms are some great advantages you can expect when you refinance your mortgage loan.
How Does Mortgage Refinancing Work?
This is the procedure every borrower has to go through to refinance a mortgage loan:
Step 1
One has to find a suitable lender who is offering a lower interest rate than the existing lender.
Step 2
The borrower needs to discuss the loan requirement with the new lender. In this regard, lenders will ask for certain information, including property details.
Step 3
To be able to enjoy the perks of a mortgage loan balance transfer facility, individuals need to meet the necessary eligibility parameters. Only after that, lenders will decide on the loan amount and repayment terms.
Step 4
The new lender will verify all the property related information and other details the borrower has provided. The loan disbursal takes a few days to complete if the borrower matches all required parameters.
One should look out for penalty charges associated with this process before going ahead. Along with that, calculating the total charges applicable is also necessary to ensure that you are making substantial savings by availing of this facility. 
Disadvantages of Mortgage Refinancing
Even though there are no such disadvantages of going for a mortgage loan balance transfer, there are some aspects you should consider to maximise savings. One of these key aspects includes the residual tenure of your existing mortgage loan.
Going for this facility during the later stages of the repayment tenure does not make sense as there will be no scope for interest cost savings. So, making such a decision towards the end of your loan tenure will inevitably be disadvantageous for you. 
The reduction of home loan interest rates has become beneficial for home loan borrowers. For instance, Navi is offering home loans up to Rs. 10 crores at an interest rate of 6.46% p.a. So, to reap the benefits of mortgage refinancing, you can refinance your home loan with Navi and save on overall interest costs. For more information, download the Navi app now! 
Also Read – Why Should You Always Compare Home Loan Interest Rates?
How Does Refinancing a Mortgage Loan Impact Credit Score?
As mentioned earlier, there are certain eligibility parameters lenders ask for when you approach them for a mortgage loan balance transfer. One of those criteria includes the credit score. Having a clean repayment track record and a high credit score automatically increases the chance of getting low-interest rates. 
However, you must know that multiple inquiries regarding CIBIL score generally make a negative impact on it. As per financial advisors' recommendations, you should not approach way too many financiers at the same time.
That said, the mortgage refinancing facility enables borrowers to increase their credit score. With reduced EMIs, it becomes easier to repay loans on time. This automatically improves the credit profile.
Final Word
There are some other ways to reduce your equated monthly instalment amount, such as negotiating for a lower interest rate and restructuring the loan with the current lender. However, when you refinance your mortgage loan, you get a top-up loan facility as well. Due to its no end-use restrictions feature, you can utilise these funds to meet any kind of financial requirement.  
Frequently Asked Questions
Q1. Can I consolidate multiple loans into a single loan by refinancing a loan?
Ans: Yes, this is one of the perks of a balance transfer facility. In case you have more than one loan with different lenders, you can consolidate them into a single one with this facility. However, make sure you have a good credit profile, and other financiers will not impose penalty charges for transferring the loan. 
Q2. Which documents do lenders check before sanctioning a property mortgage loan?
Ans: Generally, applicants need to submit certain personal documents such as PAN/Aadhaar Card, address proof, bank statements (past 3 months), latest salary slips, IT returns, etc. Additionally, lenders also ask for documents related to the concerned property. 
Q3. Can I claim PMAY subsidies after home loan refinancing?
Ans: An individual looking to claim a PMAY subsidy can do so after home loan refinancing. The procedure to apply for PMAY would be the same as in normal circumstances. The borrower will need to notify the lender and fill up a PMAY application form to receive subsidies. 
Q4. Are there any charges involved with home loan refinancing?
Ans: There are several charges that a borrower must bear when opting for a home loan balance transfer. Some of the primary expenses include inspection fees, application fees, processing fees and administration charges. Keep in mind that you will need to pay certain charges to the new as well as the existing lender. 
Q5. Can I transfer my mortgage loan more than once?
Ans: You can initiate a balance transfer as many times as you prefer. However, you must keep in mind that transferring your outstanding balance is only beneficial at certain stages of loan repayment. At other times, the cost of refinancing can be higher than the actual interest savings. 
Before you go…
Looking for instant 🚀 personal loans 24*7 anywhere, anytime? Install the Navi app now!
Or, maybe you're looking to buy that house you've been eyeing 🏠 and you need a loan of up to Rs. 10 crores. Install the Navi app now and get your instant in-principle approval right away! Interest rates starting at 6.46% p.a.
How about an affordable health insurance policy 👨‍⚕️ starting at a monthly premium of just Rs. 241? Install the Navi app and get your policy in under 2 minutes
Instead, want to put your savings into action and kick-start your investment journey 💸 But don't have time to do research. Invest now with Navi Nifty 50 Index Fund, sit back, and earn from the top 50 companies.
Mutual Fund investments are subject to market risks, read all scheme-related documents carefully.