Hubli or Hubballi, along with the twin city of Dharwad, is the second-largest city in Karnataka by size and population. Also called Chota Mumbai, it is a commercially prosperous town and one of the fastest-growing cities in the state. It has an education hub with many universities and an industrial hub as well.
Hubli is a major commercial hub with many companies and trading centres. These contribute to the state's economy and provide jobs for many inhabitants. If you plan to build a permanent residence here to be close to your family and workplace, you may want to apply for a home loan in Hubli.
Now, let us look into home loans' features, benefits, and eligibility criteria.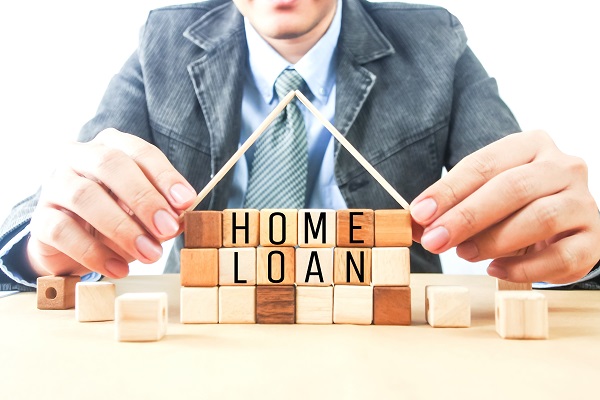 Features and Benefits of a Home Loan in Hubli
Lower interest rates: Interest rates on home loans are affordable. By opting for a floating interest rate on your loan, you can take advantage of the lowest interest rates offered by financial institutions.
Due diligence by the financial institution: The lender does a thorough legal check on the property when you apply for a home loan. Therefore, if you get loan approval, you can be assured that your house has no legal issues or disputes.
Longer repayment period: Since home loans offer a significant amount of money, they come with a long repayment period of up over 20 years. This reduces the repayment burden allowing you to pay an affordable EMI.
No prepayment penalty: Home loans with floating interest rates do not carry prepayment penalties. Therefore, if you receive a lump sum amount, you can repay part of your borrowings and close your loan sooner.
Balance transfer facility: If you think that your current lender is charging too much, you can switch to a new lender to enjoy more competitive terms. Customers transferring their loan balance can get benefits such as an interest rate reduction or a loan top-up.
Interest Rates for Home Loan in Hubli
It is important to know which bank/NBFCs offer home loans at what interest rates to avail a home loan in Hubli. If you are interested in making getting a house of your own in Hubli, here is a list of banks/NBFCs offering home loan with its respective interest rates and processing fees:
| | | |
| --- | --- | --- |
| Banks/NBFCs | Interest Rate (p.a.) | Processing Fee |
| Navi Home Loan | 6.71% onward | Check with the lender |
| Bank of Baroda | 6.90% onward | Rs.8,500 – Rs.25,000 |
| Axis Bank | 6.90% onward | Rs.10,000 |
| Kotak Mahindra | 7% onward | 0.5% |
| Canara Bank | 7.10% onward | Rs.1,500 – Rs.10,000 |
| Karur Vysya Bank | 7.20% onward | Rs.5,000 |
| Karnataka Bank | 7.50% onward | Rs.250 |
| South Indian Bank | 7.85% onward | 0.50% (Rs.5,000 – Rs.10,000) |
| Yes Bank | 8.95% onward | Up to 1% (Rs.10,000) |
Also Read: 5 Benefits Of Taking A Joint Home Loan
How to Apply for a Home Loan in Hubli?
Step 1: Go to the lender's website or app
Step 2: Go to the home loan section
Step 3: Click 'Apply' to proceed
Step 4: Fill in details like your name, DOB, monthly income, PAN number, etc
Step 5: Check your loan eligibility
Step 6: Choose loan amount and tenure
Step 7: Get in-principle approval
Eligibility Criteria for a Home Loan in Hubli
Here is a list of some of the standard eligibility criteria for home loans:
Age Limit for salaried applicants: Must be above 21 years and below 62 years
Age limit for the self-employed: 21 years to 65 years
Nationality: Must be a resident Indian citizen
Minimum salary: Rs. 25,000 (for salaried applicants)
Business income (minimum): Rs. 2 lakh per annum (for the self-employed)
Minimum work experience: 3 years (for salaried applicants)
Business continuity: At least 5 years (for the self-employed individuals)
Credit score: Must be at least 750
Documents Required to Apply for a Home Loan
Although the actual requirements may vary for different financial institutions, most require you to submit the following documents to apply for home loans:
Basic KYC documents: Voter ID card, PAN card, Aadhaar card, passport or driving licence for proof of identity and address
Proof of salary income: Employee ID card and latest salary slips for 3 months, bank account statement for 6 months, Form 16, and ITR returns (for salaried applicants)
Property documents (to be submitted later): Buyer allotment letter/buyer agreement, title deeds, non-encumbrance certificate and copy of plans (whichever applicable)
Documents Required for a Salaried Employee
Form 16
Certified letter from Employer
Payslip of last 2 months
Increment or Promotion letter
IT returns of past 3 years
Documents Required for Self-Employed
Income Tax Returns (ITR) of last 3 years
Balance Sheet and Profit & Loss Account Statement of the Company/Firm (duly attested by a C.A.)
Business License Details (or any other equivalent document)
The license of Professional Practice (For Doctors, Consultants, etc.)
Registration Certificate of Establishment (For Shops, Factories & Other Establishments)Proof of Business Address
How to Apply for a Home Loan in Hubli from Navi?
Navi offers home loans with interest rates as low as 6.46% per annum. You can get loans of up to Rs. 10 crores approved in just a few minutes through a completely digital process. Download the Navi app and follow the given steps to apply for a home loan:
Step 1: After clicking on 'Apply' for a home loan, you have to enter the city and property details.
Step 2: Enter the required information in the profile and work details.
Step 3: Fill in some basic details and your PAN to check home loan eligibility.
Step 4: Now, you have to upload some property and personal documents for verification.
Step 5: You will get approval for a home loan in Hubli within minutes after the verification process is complete.
Also Read: 5 Tips To Keep In Mind Before Applying For Home Loans
How to Calculate EMI for a Home Loan in Hubli?
You can use an online home loan EMI calculator to check EMI. All you need to do is enter the loan amount, tenure and interest rate to check your monthly repayment obligations. Let's understand this with an example:
Let's say you have taken a home loan in Hubli of Rs.50 lakh for a tenure of 20 years. The interest rate charged is 7%. Upon calculation, your EMI would be Rs.38,765.
Here's a detailed breakdown of your repayment details (yearly)
| | | | | |
| --- | --- | --- | --- | --- |
| Year | Principal Paid | Interest Paid | Total Payment | Outstanding Loan Balance |
| 2022 | Rs.78,372 | Rs.2,31,748 | Rs.3,10,120 | Rs.49,21,628 |
| 2023 | Rs.1,24,612 | Rs.3,40,566 | Rs.4,65,178 | Rs.47,97,015 |
| 2024 | Rs.1,33,621 | Rs.3,31,559 | Rs.4,65,180 | Rs.46,63,393 |
| 2025 | Rs.1,43,280 | Rs.3,21,900 | Rs.4,65,180 | Rs.45,20,112 |
| 2026 | Rs.1,53,639 | Rs.3,11,540 | Rs.4,65,179 | Rs.43,66,474 |
| 2027 | Rs.1,64,744 | Rs.3,00,436 | Rs.4,65,180 | Rs.42,01,729 |
| 2028 | Rs.1,76,656 | Rs.2,88,524 | Rs.4,65,180 | Rs.40,25,074 |
| 2029 | Rs.1,89,424 | Rs.2,75,756 | Rs.4,65,180 | Rs.38,35,649 |
| 2030 | Rs.2,03,117 | Rs.2,62,063 | Rs.4,65,180 | Rs.36,32,530 |
| 2031 | Rs.2,17,803 | Rs.2,47,377 | Rs.4,65,180 | Rs.34,14,729 |
| 2032 | Rs.2,33,546 | Rs.2,31,633 | Rs.4,65,179 | Rs.31,81,182 |
| 2033 | Rs.2,50,431 | Rs.2,14,749 | Rs.4,65,180 | Rs.29,30,752 |
| 2034 | Rs.2,68,532 | Rs.1,96,647 | Rs.4,65,179 | Rs.26,62,218 |
| 2035 | Rs.2,87,946 | Rs.1,77,234 | Rs.4,65,180 | Rs.23,74,272 |
| 2036 | Rs.3,08,761 | Rs.1,56,418 | Rs.4,65,179 | Rs.20,65,510 |
| 2037 | Rs.3,31,082 | Rs.1,34,098 | Rs.4,65,180 | Rs.17,34,428 |
| 2038 | Rs.3,55,017 | Rs.1,10,162 | Rs.4,65,179 | Rs.13,79,412 |
| 2039 | Rs.3,80,680 | Rs.84,500 | Rs.4,65,180 | Rs.9,98,732 |
| 2040 | Rs.4,08,199 | Rs.56,981 | Rs.4,65,180 | Rs.5,90,533 |
| 2041 | Rs.4,37,707 | Rs.27,471 | Rs.4,65,178 | Rs.1,52,825 |
| 2042 | Rs.1,52,824 | Rs.2,235 | Rs.1,55,059 | Rs.0 |
This table is for illustrative purposes only.
Things to Consider before Applying for Home Loans in Hubli
Interest rates: Floating rates let you benefit from a fall in home loan interest rates. Fixed interest rates are better if the market rates increase in the future.
Down payment: Different financial institutions require you to pay a part of the property's value yourself. This amount can vary based on the property's cost and your eligibility.
Home loan eligibility: Factors such as your credit score, income, existing liabilities, age and loan tenure decide how much loan you can get.
Additional charges: Besides interest rates, you should also check out the processing fees, late payment penalties and foreclosure/prepayment charges applicable on your loan.
Credit score: You can try to improve your credit score before applying for a home loan. This will allow you to get better interest rates and higher loan amounts.
Final Word
You can apply for a home loan in Hubli from Navi to get the benefit of low-interest rates along with quick and hassle-free approval. Before applying, you can check all the above factors to make sure you are getting the best value.
FAQs on Home Loan In Hubli
Q1. How can you improve your eligibility for a home loan? 
Ans: You can apply jointly for a home loan with your spouse as a co-borrower to increase your home loan eligibility. You can also disclose any additional source of income, decrease the tenure of your loan or pay a higher down payment to be eligible for a higher loan amount.  
Q2. How does RBI's Repo rate affect home loan interest rates?
Ans: For most banks, the home loan interest rate is linked with an external benchmark like RBI's Repo rate. Every time there is a change in Repo linked lending rate (RLLR), the home loan interest rate (if it is floating) changes with a time lag of three months. The lending rate of HFCs and NBFCs also indirectly depend on RBI's Repo rates.
Q3. When should you choose floating interest rates over fixed rates?
Ans: Experts recommend choosing floating interest rates when they are expected to decline in the future. Applicants who are comfortable with changing interest rates for their home loans can try this option. Floating rates are usually 1-2% lower than fixed rates. 
Q4. How can I pick the best home loan in Hubli?
Ans: You can pick the best home loan by comparing interest rates, associated charges and terms by visiting individual websites of financial institutions. Otherwise, you can visit aggregator websites to compare these terms against each other or seek professional advice. Besides these factors, you will want to check the lender's services and availability. 
Q5. What are property insurance policies for home loans?
Ans: Lenders have a vested interest in the well-being of your property, and thus, some of them insist that you get a property insurance policy. With premium starting from Rs.2000 per year, these can cover up to Rs.50 lakh against losses due to natural calamities or accidents.
Before you go…