Davanagere, also known as 'Manchester of Karnataka', possesses a massive textile sector, bringing the highest employment in the city. Due to the favourable soil and climatic conditions, agriculture remains the key contributor to the economic development of Davanagere.
Since the city's economy has shown constant output growth, its citizens can consider investing in real estate and securing their wealth. To finance such investments, they inevitably lean towards secured credit facilities like home loans in Davanagere. However, before going ahead, there are certain aspects every potential borrower should know.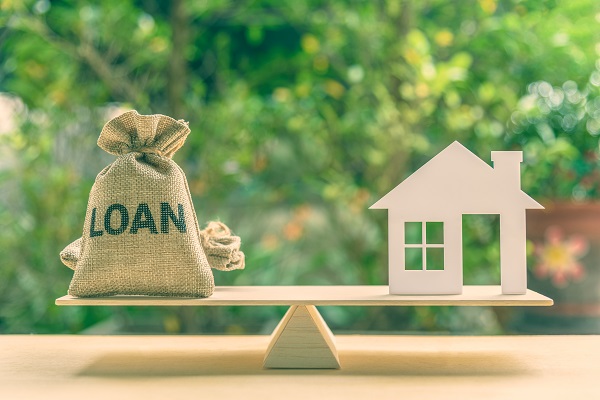 Why Should One Take a Home in Davanagere?
Under the Central Government's Smart Cities Mission, the city was chosen as one of the hundred cities in India to get transformed into a smart city. As per the 2020 human living Index, it remained in the 'top 9 livable cities' list under 10 million population. From great transportation facilities to educational developments, the city has a lot to offer to its natives.
Apart from the booming economy, these are a few reasons why it is ideal to invest in housing properties in Davanagere. However, shelling out a large sum from your savings to finance a house purchase is a risky move as there are other liabilities to look after. In such a scenario, home loans in Davanagere become an ideal solution owing to the lenient eligibility requirements and hassle-free documentation for acquiring substantial funds.
Also Read: 5 Benefits Of Taking A Joint Home Loan
Eligibility Criteria for Home Loan in Davanagere
Here is a tabular representation of all the eligibility parameters home loan applicants need to fulfil to qualify for this form of credit:
| | |
| --- | --- |
| Factors | Requirements |
| Age | Between 18 and 70 years |
| Income and Employment | For salaried individuals, there should be at least 2 years of work experience in a reputed organisation. Self-employed applicants need to run a business for a minimum of 3 years and have a steady income source to qualify. |
| Credit Score | 750 or above |
| Repayment Capacity | Total EMI obligation must not go beyond 50% of the total revenue or income. |
Keep in mind that these criteria may vary from one home loan provider to another. Also, note that the maximum loan amount you can get from lending institutions will not exceed 90% of the value of the property you are purchasing.
At Navi, you get the convenience of availing a home loan of up to Rs. 10 crore.
Also Read: 5 Tips To Keep In Mind Before Applying For Home Loan
Benefits and Features of Navi Home loan
Other than access to a high loan amount, here are some salient features and advantages you can expect while availing this credit variant from Navi:
Low-interest rates: The interest rates on home loans start from 6.46% per annum at Navi. This makes the repayment process convenient, especially if you go for a longer repayment tenure.
Flexible repayment terms: You can repay your high-value home loan for up to 25 years and manage EMI obligations better. However, keep in mind that choosing a longer tenure means that the total interest outgo will be higher.
Minimal documentation: The process of availing home loans in Davanagere from Navi does not become that time-consuming as it involves minimal documentation. PAN and basic KYC details are required to get an instant approval for your loan.
Other than these, zero administrative fees, tax benefits, etc., are additional reasons why you can rely on this type of credit to finance a property purchase in Davanagere.
Procedure to Apply for a Home Loan in Davanagere at Navi
Now that you are aware of all the perks you will get, here are the steps you need to follow to apply for a home loan via Navi:
Step 1: Download the Navi app to begin this process.
Step 2: You need to register first if you are using the app. Use your phone number for that.
Step 3: Now, you will have to provide both your personal and employment information. Submit your PAN and Aadhaar information as well for verification purposes.
Step 4: You can further select property and city details from here and check your loan eligibility. Once you know how much you will be able to apply, submit necessary personal and property documents in the next step.
Even though Navi allows borrowers to avail a high loan amount, it is advisable to check your monthly obligations before finalising. You can use Navi's home loan EMI calculator and enter the necessary values to get the exact EMI you need to bear.
Documents Required to Apply for Home Loan at Navi
When you are applying for a home loan, these are the documents you need to submit:
Age proof (Aadhaar card, PAN, etc.)
ITRs, or other income-related documents such as salary slips (last 3 months)
Address proof (Aadhaar card, voter ID, passport, etc.)
Passport size photographs
Duly-signed application form
Property documents
Other than these, there can be certain lender-specific document requirements that you can check on the lending institution's online portal.
Final Word
Along with affordable interest rates, home loans in Davanagere come with several other facilities, such as customised offers, prepayment facility, top-up loan feature which allows individuals to refinance an existing loan, etc. However, go through the terms and conditions once and check the associated charges such as processing fee, foreclosure charges, etc. too before applying.
Frequently Asked Questions
1. Do I get any tax benefits from my home loan?
Home loan borrowers can get tax deductions by availing a home loan. Under Section 80C, you can claim up to Rs. 1.5 lakh as deductions from your principal repayment. Additionally, Section 24 allows you to claim up to Rs. 2 lakh from your interest payments.
2. What do you mean by home loan refinance?
Home loan refinancing or balance transfer refers to shifting your outstanding principal amount from your current lender to a new lender. Generally, the most important benefit of refinancing a home loan is lower interest costs.
3. What is a home loan top-up?
A top-up loan is an additional line of credit that financial institutions extend to existing home loan borrowers. Some financial institutions may offer top-up loans at attractive terms after the balance transfer. Such loans are easy to avail due to minimal documentation.
4. What is the benefit of higher down payment while availing a home loan?
Paying a high down payment results in a limited home loan principal amount. When the principal amount is lower, the resulting EMIs are lower as well. Moreover, lenders tend to offer attractive interest rates to borrowers who make a high down payment.
5. What is repo rate, and how does it affect my home loan?
The repo rate refers to the interest that the Reserve Bank of India (RBI) charges when it lends money to commercial banks. Therefore, in case of any changes to the repo rate will reflect on a bank's home loan interest rates as well. Generally, when the repo rate declines, you can expect cheaper housing loans.
Before you go…