Buying your first home is essential, and emotional for many in India. It is one of the most sought-after life goals in urban life. The process usually comprises checking multiple plots, visiting multiple financial institutions for securing loans, taking advice from the near and dear ones about the nitty-gritty of home buying, etc.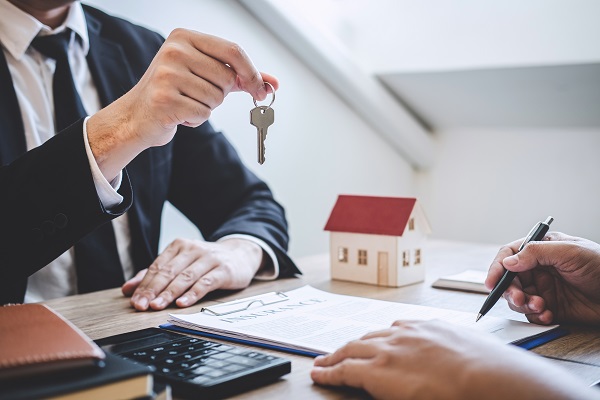 Being a homeowner has many benefits such as:
Benefits Of Having Your Own Home
Pandemic has been an important trigger in making people realise the value of their own home. Owning a home provides social security, stability, and much-needed comfort in this busy life. From a financial point of view, a self-owned real estate property like a house could also act as a tool to cushion you in financially trying times.
The euphoria of buying a home usually happens in two cases:
When prices of housing properties are low
When home loan rates are attractively low
In this post, we will be listing out 5 points that may help any first-time homebuyers with better insights intended to help them towards achieving their goal.
Tips to Consider Before Buying a Home
Calculate Your Budget
Depending on your annual income, available cash, average monthly expenses and other long-term/short-term goals, you will need to figure out a fixed budget for your new home.
Your home budget will be affecting a lot of other things in your financial life until you complete the repayment of the entire loan, hence please practice due diligence while calculating your budget for your new home. Here's a home loan repayment calculator you can use. Things like children's education costs, elderly parents' healthcare, any existing loan(s), etc. are some of the things which should be considered while calculating the budget for your new home.
Also Read: EMI Calculator For Home Loans Of Up To Rs. 50 Lakh
Choose A Trustworthy Builder
There is a tonne of FMCG brands out there, but still, most of us tend to trust only a handful of them for our day-to-day needs. The same trust factor also goes with the property builder.
Opting for a reliable property builder also puts confidence in the financier, making the loan process easier. In many cities, numerous cases of incomplete property building years after the project initiation have become a nuisance. Cases like these are bad for the buyer and financier.
Home buying is a big-ticket and an important transaction. Hence put your money on the property backed by names one could trust.
Choose The Location Wisely
While buying a home, check how far is it from the nearest market, railway station, airport, etc. If you have children, then you must also consider the schools, playgrounds, parks, etc.
It is a known fact that for well-known or prime localities, one may need to shell out more than usual as a premium. So you need to make your choice accordingly, which fits both your demand and budget.
Getting a home into a good neighbourhood will increase the chances of a good and safe experience for you and your family. Hence location is an important factor to look upon.
Consider The Amenities Offered
These days, residential societies have amenities like a clubhouse, park, gym, movie hall, swimming pool, etc. These amenities look very charming but their ultimate cost has to be borne by you. Hence before getting swayed, think if you really need the add-on facilities.
Choosing any of the options could affect the value of your home budget accordingly.
Some of the important amenities which you should be looking for are ample parking space, backup electricity supply, 24×7 water supply, elevators, etc.
Home Loan Financing
Finding a good financier who will approve the home loan is a tiring process. Digital age has given the opportunity to save time and apply for home loans online after doing a thorough online check. Spend some time to find the best deal for home loans with the best interest rates and other affordable processing fees, pre-closure charges, etc.
Also Read: Home Loan Tax Benefit Calculators: Eligibility, Benefits And Conditions
To help with this search, Navi Home Loan offers home loans for up to Rs. 10 crores at an attractive interest rate starting at 6.46% p.a. Download the Navi app now to get a home loan approval in just minutes.
Final Word
Your home is a safe space for yourself and your close ones. The 5 points mentioned above will help you make the correct decision in the long run. Do not rush. Take your time to research the area, builder, and loan interests. Very soon, you will be able to buy your first 'Home Sweet Home'. At Navi, we strive to offer a smooth home loan experience at attractive interest rates. You may check the same here.
Before you go…