Mr. Bakshi bought a new home a few years ago. Unfortunately, a worldwide financial crisis cost him his job. Now, he has to support his family and pay a hefty monthly EMI; failing which, his house might get confiscated.
Is there any way Mr. Bakshi could have safeguarded his dream home?
A mortgage insurance or home loan insurance policy is a solution as it guarantees repayment of mortgage loans in unforeseen and unfortunate situations. These life insurance policies protect the lender in case of an unfortunate event like the borrower's death, disability or unemployment.
Read on to understand what is mortgage insurance, its types, features and benefits.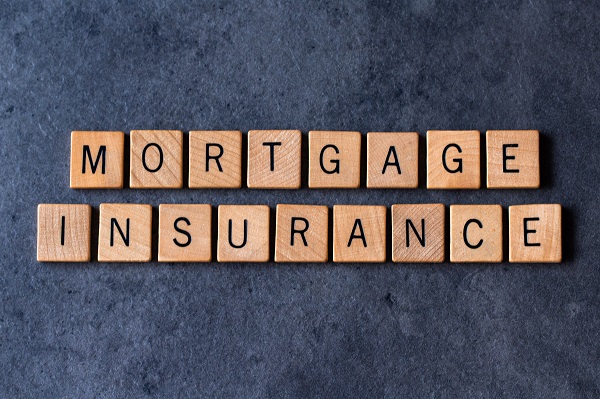 What Is A Mortgage Insurance Policy And How Does It Work?
Mortgage insurance policies, mortgage title insurance or Home Loan Protection Plan (HLPP) covers a borrower's repayment obligations for mortgage loans. These policies usually cover up to 12 months of repayment upon the policyholder's death or accidental disability.
Getting a mortgage loan covered by an insurance policy is crucial so that its liability does not fall upon your family members. However, keep in mind that opting for such a policy is not mandatory.
These insurance policies are similar to term insurance and typically cover the borrower till the end of the loan's tenure. If the borrower expires or meets with an unfortunate event, his/her family can file a claim to repay the outstanding amount. This prevents the borrower's house from being seized by the financial institution.
Also Read: What Is Home Loan Insurance: Eligibility and Benefits
Types of Mortgage Insurance Policies In India
Term Insurance Policy
You can buy a regular term insurance plan from any insurance company to get coverage for mortgage loan liabilities. Most financial experts recommend buying a new term insurance plan with a cover equal to the home loan. If you already have a life insurance policy, you will want to get another one covering the financial liability.
The main advantage of buying regular term insurance plans is that they are more affordable. They are also useful in case the borrower prepays their outstanding dues before the end of the loan's tenure.
Home Loan Protection Plan
Financial institutions offering home loans provide the option to apply for a mortgage life insurance policy or an HLPP. These are a single premium policy often offered as a bundle with a home loan for a slight increase in the total loan amount. These insurance policies provide coverage for the exact home loan amount throughout the loan's tenure.
To avoid the hassles of taking possession of a property and auctioning it, many lenders insist that loan applicants purchase life insurance plans with home loans. Borrowers benefit from an insurance policy bundled with their mortgage loan, and they can repay both via EMIs.
For some HLPPs, the coverage decreases as the outstanding loan balance decreases. Let us say that you have taken a home loan of Rs. 50 lakh, and after ten years, your outstanding balance is Rs. 20 lakh. The coverage of the mortgage loan will decrease from Rs. 50 lakh to Rs. 20 lakh.
This means that you do not have to continue paying premiums on a fully repaid loan.
Also Read: Types Of Mortgage Loans: Interest Rates, Eligibility Criteria, And Documents Required
Features Of Mortgage Insurance Policies
Cost of premium – Most mortgage insurance policies come with a one-time premium. This allows lenders to club the premium amount with the mortgage loan. For a home loan of Rs. 1 crore, term insurance plans usually have a premium ranging from Rs. 8000-Rs. 10,000, while for HLPP, the premium amount is around Rs. 50,000.
Coverage – For a term plan, a specified death benefit is offered on the policyholder's death, which can be used to repay the loan. Some term insurance plans also offer a maturity benefit. For HLPPs, life cover only provides coverage for the outstanding loan amount.
Surrender value – HLPPs are more costly compared to pure term plans as they offer a huge percentage as surrender value. For example, let's say you have paid a single premium of Rs. 1,20,000 for a mortgage loan with 20 years tenure. If you prepay the loan after 10 years, you can get a surrender value of Rs. 30,000 (50% of 1,20,000)x(10/20).
Rider plans – Most HLPPs come with a number of optional rider plans that provide additional cover benefits. This includes coverage for disabilities, terminal illness and unemployment. Recently, term plans have also begun to offer coverage for disability and terminal illnesses.
Portability – HLPPs cannot be ported as they are a master policy between the insurance company and the lender.
Why Do You Need To Have A Mortgage Insurance Policy?
Although some lenders may sell it as a mandatory part of the home loan, you do not need to get a mortgage insurance policy mandatorily. That is because there is no insurance or banking regulation that makes it compulsory to purchase an insurance policy with loans. However, it is recommended to pick an insurance policy.
Getting insurance cover is essential as it ensures that your loan's liability does not fall upon your family member in case of an unfortunate event. This is especially true if you are your family's breadwinner. In such cases, it would become impossible for your family to afford daily expenses while repaying a loan worth lakhs of rupees.
If they cannot repay the loan, the financial institution will take possession of the property and auction it off. Skyrocketing house prices would make it difficult for the policyholder's family to find a new home. Moreover, the interest already repaid would go to waste.
Financial institutions have incentives to insist that borrowers get insurance policies for loans. They do not want their loans to turn into bad debt and thus, want borrowers to take mortgage loan protection plans. It also lets them avoid the hassles of seizing the collateral and auctioning it.
Besides these reasons, lenders get an additional commission for offering HLPPs. However, you may want to check your options and consider factors such as premium amount, coverage, terms and conditions before opting for a mortgage insurance plan.
Final Word
Although getting a mortgage insurance policy is not compulsory, it is a useful tool to secure your family's future from a financial standpoint. It is a basic concept of financial planning to cover any new financial liabilities with an insurance policy. However, you do not have to buy an insurance policy from the lender, nor do you have to buy it immediately.
Frequently Asked Questions
Are home insurance policies and home loan insurance policies the same thing?
No, a home insurance policy provides coverage against any damage/loss happening to a home. It provides financial assistance for structural and content damage due to natural or man-made calamities. On the other hand, a home loan insurance policy covers liabilities if the borrower cannot pay them.
What are my options if a particular lender insists on buying an insurance policy with a mortgage loan?
You have every right to refuse to buy an insurance policy offered by the lender. If they refuse to provide you with a loan based on your refusal, you can ask them to produce the requirement to buy life insurance for availing a loan in writing.
Are there any tax benefits available for mortgage loan insurance policies?
Yes, the premium paid up to Rs. 1,50,000 for any term insurance is eligible for tax deduction under Section 80C. Under Section 10(10D), the amount paid on maturity, surrender or in case of the policyholder's death is entirely tax-free.
Can I get the benefits of mortgage loan insurance if I lose my job?
Yes, if you choose to add the optional rider benefit to cover unemployment, you can get coverage for it. HLPP offers coverage of 3-6 EMI payments for the unemployed. However, it is applicable only if you have received a pink slip.
What happens to my mortgage loan insurance policy in case of prepayment or foreclosure?
For HLPPs, you pay a single premium for the entire loan tenure. Therefore, if the tenure shortens due to prepayment or foreclosure, the premium payment for the extra duration gets wasted. Some financial institutions offer you the option to reduce the sum assured in accordance with the outstanding loan amount every year, making it more affordable.
Before you go…
Looking for instant 🚀 personal loans 24*7 anywhere, anytime? Install the Navi app on Android or iOS now!
Or, maybe you're looking to buy that house you've been eyeing 🏠 and you need a loan of up to Rs. 10 crores. Install the Navi app on Android or iOS now and get instant in-principle approval right away! Interest rates starting at 6.46% p.a.
How about an affordable health insurance policy 👨‍⚕️ starting at a monthly premium of just Rs. 241? Install the Navi app on Android or iOS now and get your policy in under 2 minutes
Instead, want to put your savings into action and kick-start your investment journey 💸 But don't have time to do research. Invest now with Navi Nifty 50 Index Fund, sit back, and earn from the top 50 companies.