You can take a home loan to purchase, construct or repair a property or land. But when you need more funds up and over your existing home loan, a top-up home loan can be a good option. 
You can get home loans up to Rs. 5 crores at attractive rates starting at 6.46% p.a. with the Navi app. The benefits you ask? – Paperless application process, lowest rates, flexible tenures, and super-fast processing! In case if you're further short of funds, you can apply for a top-up on your home loan with Navi.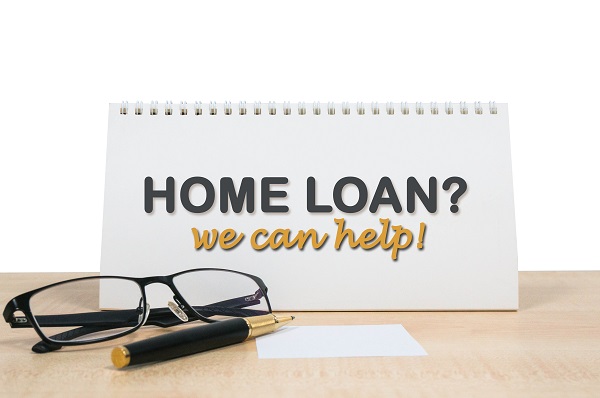 Features of Top-up Housing Loans
Competitive interest rates
Top-up housing loans either have rates similar to existing home loan rates or a few points higher than the original loan rates. Still, top-up home loan rates are lower than personal loan rates.
Flexible tenures
Depending on the lender, the repayment tenure of a top-up loan can extend between 10 and 20 years. It can also go as long as the repayment period of your current home loan. This is much longer than options like personal loans, car loans, or gold loans. 
Utilisation
You can use this loan to meet various requirements. Some lenders may restrict the spending of this loan to housing purposes, but most don't. So, you can utilise a top-up loan to fund your child's education, wedding, medical expenses, etc.
High loan amount
Depending on the lender, the maximum top-up on a housing loan can vary. But the total balance usually does not exceed 70%-80% of the property's value against which the original loan was taken.
What are the Tax Benefits on Top-up Home Loans?
Tax benefits on top-up loans are available, but only when this loan is taken for housing-related purposes. So, if you can prove through receipts and documents that the top-up loan you took was to purchase, construct or repair a residential property, you can claim tax benefits.
Section 80C and 24(b) prescribe the limitations to the tax benefits on Top-up loans. The maximum deduction available on interest payment of a loan taken for repairs and alterations of a self-occupied house is Rs. 30,000. But if it is for a rented property, then no limitation exists.
You can claim these two deductions only on the interest component of the loan.
Also read: How To Choose Banks/NBFCs For Home Loans?
What is the Eligibility Criteria for a Top-up Loan?
Top-up home loans' eligibility criteria depend on the lending institution. However, there are some common parameters like:
Age: 21 to 65, can be extended to 70 years for self-employed citizens
Employment: salaried and self-employed
Nationality: Should be an Indian citizen (can also be non-resident)
Work experience: For salaried- 3 years, for self-employed- 5 years in their current business
Good EMI repayment record. Not more than one EMI bounce in the past year
Six-month clear repayment of the existing home loan
Good credit report and CIBIL score
Documents Required for Top-up Home Loan
Identity proof: PAN card, passport, Aadhar card, driving license
Address proof: Passport, utility bills, agreement for rent etc.
Employer Identity card
Bank statement for 3 months
Passport-sized photographs
Salary slip for 3 months (salaried employees)
How to Apply for a Top-up Housing Loan?
Every bank and housing finance companies have a different application process. The most common procedure is:
You can visit the branch of the bank and apply directly with the help of bank employees. You will be required to fulfil the eligibility criteria of the particular bank and present the required documents.
Most banks now have an option for online applications. You can visit the bank's website and apply online. After collecting your contact details, the bank will get in touch with you and guide you through the online process.
Benefits of Taking Top-up Loan with Navi
Navi's Top-up loan against property will get you additional financial aid in a simple, accessible and hassle-free manner.
You can use this loan for personal and housing purposes.
The application process with Navi is quick. In 5 minutes, you can find out if you are eligible for the loan and begin the hassle-free process.
Top-up loans are easy to repay as they have low interest and long tenure.
Navi asks for minimal documents. The eligibility criteria are flexible, and the documents required are easily accessible.
Lastly, there are financial tools like EMI calculator or home loan calculator, which help you make an informed decision.
Also read: What Is A Mortgage Loan? Types, Eligibility & How To Apply
Final Word
Top-up home loans are a great option for those in need of additional loans. Instead of paying a high-interest rate on a personal loan, one can get a top-up at the existing home loan interest rate. They can be availed on an urgent basis, and the approval process is fast.
The tax benefits one gets with top-up loans make it a favourable option. Also, you will have to pay a single combined EMI on the existing loan and its top-up. 
Frequently Asked Questions
Q1. How much of a Top-up home loan can I get?
Ans: The amount of Top-up loans given varies from one bank to another. But the balance cannot exceed 70%-80% of the property's value. The loan amount can also vary depending on your credit score and bank statement.
Q2. What is the maximum tenure to repay Top-up loans?
Ans: Depending on the bank, the tenure decided to repay a top-up loan can vary.  Usually, most banks allow repayment until the balance tenure of the existing loan or up to 20 years.
Q3. Is there any tax deduction on Top-up housing loans?
Ans:  Section 80C and 24(b) prescribe the tax benefits on Top-up loans. But only when taken for housing-related purposes there will be a tax deduction on this loan.
Q4. What factors should I consider before getting a Top-up loan?
Ans: As every lender offers Top-up loans at different interest rates, you may want to compare mortgage rates before deciding where to take a loan. Keep a note of the tenure of repayment decided by the bank and the maximum loan amount. 
Q5. Who can get the facility of a top-up loan?
Ans: Any borrower who has an existing home loan can avail of a Top-up loan. If you have passed the home loan eligibility criteria, you will qualify for a top-up too. A proof of six-month clear repayment of the existing home loan will be required.
Before you go…
Looking for instant  personal loans 24*7 anywhere, anytime? Install the Navi app now!
Or, maybe you're looking to buy that house you've been eyeing  and you need a loan of up to Rs. 5 crores. Install the Navi app now and get your instant in-principle approval right away! Interest rates starting at 6.40% p.a.
How about an affordable health insurance policy  starting at a monthly premium of just Rs. 241? Install the Navi app and get your policy in under 2 minutes
Instead, want to put your savings into action and kick-start your investment journey But don't have time to do research. Invest now with Navi Nifty 50 Index Fund, sit back, and earn from the top 50 companies.