Housing Finance Companies (HFCs) are a part of Non-Banking Financial Companies (NBFCs) that offer home loans. You can use the home loan to buy a new property or to renovate and repair your house. However, with so many HFCs offering home loans, it is wise to compare the interest rates, tenure, approved loan amount and other charges.
Here's a list of 8 Housing Finance Companies offering home loans. Check and compare before you decide on one. Keep reading!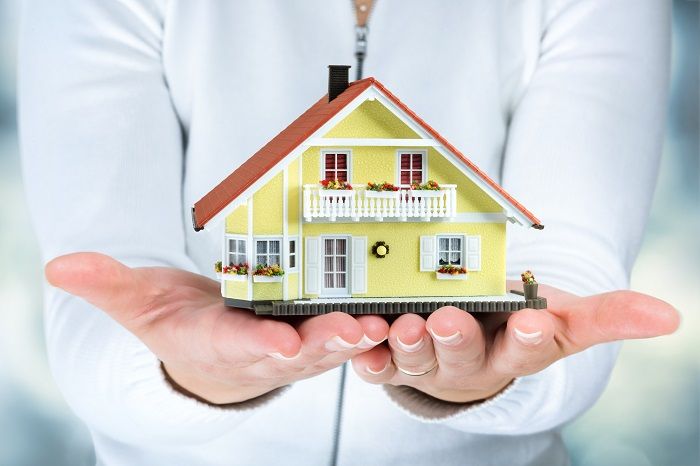 How Do Housing Finance Companies Work?
Housing finance companies are non-banking financial institutions involved in aiding the construction or refurbishing of residential or commercial properties. These loans can be availed by businessmen or employed professionals.
Apart from providing home loans, Housing Finance Companies also provide loans against property. The tenure may vary from anywhere between 15 to 30 years based on the repayment capacity of the borrower.
List of Top Housing Finance Companies in India
SL. No.
Name of the HFC
Minimum Interest Rate
Processing Fees
Eligibility
1.
Navi
6.71% p.a.
*Check the app
Age: 21-65
Income criteria: Salaried or self-employed
2.
HDFC
6.70%
0.50% of the loan amount or Rs. 3,000 (whichever higher)
Age- 21 to 65
Minimum income- Rs 10,000 p.m or Rs. 2 lakhs p.a.
3.
LIC Housing Finance
6.66%
0.5% of the loan amount subject to a minimum of Rs. 5000 plus GST
The loan term can be up to 10 years post-retirement
Salaried, self-employed or applicants wanting extended loan terms can apply
4.
PNB Housing Finance
7.20%
1% of the loan amount (min- Rs.10,000)
Age must not be above 70 years
Minimum salary- Rs. 15,000
5.
Indiabulls Housing Finance
8.65%
1% onwards
Minimum age- 23 years
Maximum age- 65 years or up to retirement
6.
AAVAS Financier
8.00%
2% one-time fee
Age limit- 21 to 65 years
Employment- Salaried or self-employed
Work experience- 1 year minimum
7.
HUDCO
9.25%
0.25% of the loan amount
The loan amount will be up to 80% of the cost of the housing unit
Applicants must have verifiable income and employment proof
8.
Can Fin Homes Ltd.
8.25%
0.50%-0.75% of the loan amount
Applicants must be salaried/professionals/pensioners with adequate repayment capacity
Overview of Best Housing Finance Companies in India
Navi
Navi offers digital personal loans, home loans, mutual funds and health insurance. Currently, Navi offers the best interest rates on home loans starting at 6.71% p.a. of up to Rs. 10 crore for both independent houses and apartments as well. Download the Navi app on Android or iOS and get a home loan with minimal documentation.
Housing Development Finance Corporation Ltd. (HDFC)
HDFC is the largest housing finance provider in India, with a total sales of Rs. 109,052 crores and a market cap of Rs. 422,652 crores. Founded in 1977, this HFC has developed an extensive network of 546 offices reaching all towns and cities. It also has offices in London, Dubai and Singapore, providing home loans to NRIs (Non-Resident Indians) and Persons of Indian Origin.
LIC Housing Finance (LICHF)
Established in 1989, LIC Housing Finance Ltd was a pioneer of housing finance in India. Today, it boasts of a network of 273 marketing offices and around 13,343 intermediaries. It provides home loans for purchase, construction, extensions, repairs and plot purchases, as well as financing for existing properties.
PNB Housing Finance (PNB Housing)
PNB Housing Finance Ltd. is a housing finance company promoted by Punjab National Bank. Launched in 1988, it has a presence across the country, providing options for both loans and deposits. Its total sales are around Rs. 8,623 crores, while its market cap is around Rs. 7,298 crores.
Indiabulls Housing Finance (IBHFL)
Founded in 2000 by Sameer Gehlaut's Indiabulls group, this is India's second-largest private HFL. It has disbursed more than Rs. 2.47 lakh crores worth of loans and served more than a million customers. The company has over 220 branches in 110 towns and cities in India and also has offices in London and Dubai.
AAVAS Financier
AAVAS Financiers Ltd. is a retail finance provider based in Rajasthan. Founded in 2011, it has expanded to 166 branches across 11 states in India. It focuses on the underserved niche of low and middle-income populations living in semi-urban and rural areas.
HUDCO
Housing and Urban Development Corporation Ltd (HUDCO) is a premier public sector enterprise (PSU) in the field of housing and infrastructure development. The company provides housing finance, funds infrastructure projects and promotes sustainable habitat development.
Can Fin Homes Ltd.
Set up by Canara Bank in 1987, this is India's first HCF to be floated by a nationalised bank. The company's main objective is to promote homeownership via 163 branches all over the country. It has generated total sales of Rs. 1,890 crores and has a market cap of Rs. 5,304 crores.
Different Types of Home Loan Rates Charged by Housing Finance Companies
There are two types of interests provided by the HFCs. They are as follows:
Fixed interest rate: As you can understand by the name, the rate of interest remains the same throughout the tenure of repayment. Your repayment amount is safe from market fluctuation and after a certain period of tenure, you can choose to switch to a floating interest rate.
Floating interest rate: Floating interest rates do not stay the same during the repayment tenure. It is influenced by the RBI monetary policy, lending rate revisions and the concerned bank's response to the revision. In most cases, the fixed interest rates are higher than the floating interest rates.
Also Read: What Are The Types Of Home Loan Options Available In India?
How to Get a Home Loan at an Affordable Interest?
Get a high credit score
Your credit score is a primary factor that reflects the chances of you repaying your home loan. A credit score below 600 can result in higher interest rates, while a higher score (750 and above) provides you with the best loan terms. Hence, you should always try to know your credit score and improve it before applying for a loan.
Choose a better property location
If you buy a house in a prominent location, you can get lower interest rates due to reduced risks for the lender. These properties are often pre-sanctioned, making it even easier for you to get loans.
Opt for a lower LTV ratio
The loan to value ratio is a proportion of the value of a given property sanctioned for a home loan. Taking a loan with a lower LTV ratio and higher down payment will get you better rates.
Get a loan with a floating rate
Floating rates are generally 1-2% lower than fixed-rate but fluctuate with changing base rates. When base rates are lower, you can enjoy lower interest charges with a floating rate.
Factors Affecting Home Loan Repayment Tenure
Depending on the capabilities of the borrower, the loan repayment tenure can be long-term or short-term. The following are the prime factors when deciding the repayment tenure:
Age: The borrower's age is the primary factor while deciding the loan tenure. If you are young, you will be eligible for a longer repayment tenure.
EMI: Monthly EMIs are also a deciding factor as the capacity to invest monthly will make your tenure shorter or longer. Note that the lesser the EMI amount, the longer will be the tenure. Moreover, you will have to pay higher interest if you opt for a longer tenure.
Debt-to-income ratio: Debt-to-income ratio is considered by the borrower while providing a loan. If your debt-to-income ratio is within the permissible limit, you can request the financial institution to increase your loan tenure and make the EMIs more affordable.
How to Repay a Home Loan Early?
You can choose to repay your loan sooner than the decided tenure. Here are the ways in which you can be debt-free as soon as possible:
Make a substantial down payment: Considering the situation, if it is possible for you instead of taking out the maximum loan amount. Choose to pay the maximum amount as a downpayment. This will lessen your burden and make the loan repayment process smoother.
Opt for a loan with low interest: There are multiple lenders offering housing loans. You should be careful while choosing the lender. Compare and choose a lender that charges a low-interest rate. In case you already have a home loan, you can opt for a home loan balance transfer which will significantly reduce the interest rate.
Pay higher EMIs: If possible, you can choose to increase the EMI by communicating with the respective bank which will, in turn, reduce the repayment tenure.
Prepayment: Home loan prepayment refers to the early payment of your loan which is usually available under a floating interest rate. You can choose to pay a lump sum amount if or whenever available to reduce the tenure of your home loan. It will also positively affect your credit score.
Also Read: Home Loans Tax Benefits: Exemptions Under Section 80C, 24(b), 80EE, & 80EEA
Final Word
You may want to carefully evaluate your loan requirements before choosing the best housing finance companies for your financial needs. HFCs and NBFCs are ideal for those who fall short of the strict eligibility criteria of banks. These are also good for those who want quicker access to funds.
FAQs on Best Housing Finance Companies in India
Q1. What are housing finance companies?
Ans: HFCs are NBFCs that primarily provide home loans and allied financial products. They often offer less stringent eligibility criteria and quicker processing time than banks.
Q2. Which HFC currently provides the lowest interest rates?
Ans: Currently, Navi offers the best interest rates starting at 6.46% per annum. You can apply for a loan through both online and offline channels. 
Q3. Are there any disadvantages in choosing HFCs over banks?
Ans: Taking a loan from HFC has its pros and cons. Their interest rates are pegged to prime lending rates, which are sometimes higher than that of banks. Moreover, they may carry more processing fees and penalties. 
Q4. Do HFCs require you to have a certain income level to apply for home loans?
Ans: Yes. Any financial institution will check your income stability to make sure that you can repay the loan without any hassles. 
Q5. What type of interest rate is best for a home loan?
Ans: Floating interest rates are best when the interest rates fall. Fixed rates work well when home loan interest rates in the market increase.
Q6. Which body regulates housing finance companies in India?
Ans: Earlier, the National Housing Bank used to regulate the housing finance companies in India. In 2019, due to some discrepancies in debt payments, the Reserve Bank of India took over the regulation of housing finance companies. 
Q7. Under which act are housing finance companies registered in India?
Ans: Housing finance companies are registered under the Companies Act, 2013.
Before you go…