Choosing the best mediclaim policy can be a difficult task as there are several options available in the market. Being a type of health insurance plan, mediclaim policies cover medical expenses in any unforeseen situation. It reimburses treatment costs up to the sum insured.
One should compare mediclaim policies to make a selection from the available options wisely and effortlessly.
In this article, you will find everything about the Mediclaim comparison process, including its benefits, and the prime area of focus.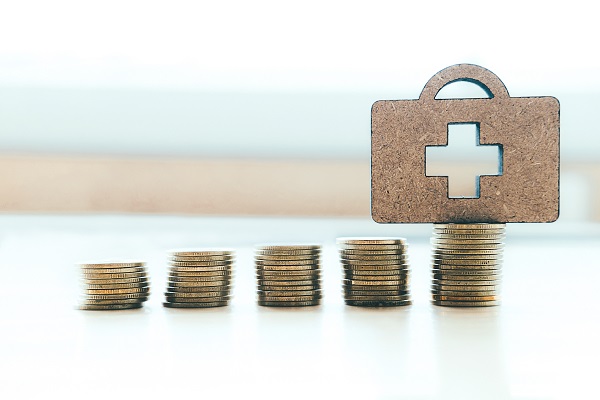 Mediclaim Policy: Types and Comparison Chart
Majorly, there are four types of mediclaim policies you should know about before comparing them. They are as follows:
Individual Mediclaim Policy
Only a single insured person can benefit from this policy against the paid premium amount.
Family Floater Mediclaim Policy
This policy provides coverage to an individual and his/her family, that includes their parents, spouse, and children. You can compare Mediclaim policies for a family from several insurance providers.
Senior Citizen Mediclaim Policy
Senior citizens above 60 years of age can get their treatment expenses covered under this policy type.
Critical Illness Mediclaim
This type of policy includes coverage for critical illnesses such as kidney failure, cancer, heart attack, and more.
Also read: How To Choose Health Insurance for Family in India
Other than this, a group of employees in a company can get a group medical policy by paying the premium amount. Comparing group mediclaim policies for employees allows one to settle for the best insurance plan that offers maximum coverage at affordable rates.
Check out this Mediclaim policy comparison chart to find the best health policy in India.
| | | |
| --- | --- | --- |
| Policy Name | Sum Insured (In Rs.) | Network Hospitals |
| Navi Health Insurance | 2 lakhs to 1 crore | 10,000+ |
| Bajaj Allianz | 1.5 to 50 lakhs | 6500+ |
| Bharti AXA | 3 to 5 lakhs | 4300+ |
| Digit | 2 lakhs – 25 lakhs | 5900+ |
| Edelweiss | 5 lakhs to 1 crore | 2500+ |
| Max Bupa | 3 lakhs – 1 crore | 4000+ |
| United India | 1 to 10 lakhs | 7000+ |
By referring to the above table, policyholders can compare available mediclaim policies before purchasing them.
Mediclaim Policy Comparison Procedure
There are online and offline procedures for mediclaim policy comparison. The details about both the processes are explained in the following section:
Online
To draw a comparison between two or more Mediclaim policies online, you must follow these steps:
Firstly, you need to conduct proper research and find out the companies that provide policy comparisons. In this regard, use a health insurance premium calculator and form a comparison chart to streamline the choices.
On choosing any one web aggregator, you must enter necessary information such as the number of members in your family, sum insured, contact details, etc. After processing these details, the portal will show a quote, and then you can select your appropriate provider and mediclaim plan effortlessly.
While comparing mediclaim policies, insurers will check your pre-existing illness and other factors that might affect the amount of premium. Therefore, it is advisable to settle for a policy that comes with a low premium and maximum benefits.
After selecting a plan, you must proceed to complete the application process by furnishing the necessary documents and details.
Alternatively, you can compare Mediclaim policies offline. Here is the procedure to follow:
Offline
For the offline mediclaim comparison process, refer to the following steps:
Visit an insurance agent who can offer you a policy.
Disclose your requirements concerning the mediclaim policy.
Submit your information in detail for a fair comparison.
The agent will collect quotes from various insurers and submit the same to you.
After going through the details, you can select an insurance provider and policy of your choice accordingly.
Benefits of Comparing Mediclaim Policies
By comparing Mediclaim plans, you can enjoy the following benefits:
Insurance providers across India provide Mediclaim policies under different premium ranges. Therefore, to select a plan that best suits your budget, compare the ones available.
Tailor-made mediclaim policy
Several insurance companies in the market offer policies with distinctive features. By comparing mediclaim policies, you can select an appropriate plan for you that meets your requirements.
Add-ons
Insurers provide additional benefits on a mediclaim policy. To be aware of these offers, it is essential to compare the plans from different providers and settle for the best deals.
Aids in making an informed decision
If you compare mediclaim policies, you can get clarity on certain policy norms like a waiting period, critical illnesses covered, and claim procedures beforehand. Knowing about these factors will enable you to obtain the best deal from an insurance provider.
Additionally, insurance providers such as Navi offer comprehensive health benefits coverage and paperless claims under 20 minutes with monthly premiums starting at Rs. 241. Download the Navi app today to enjoy these benefits and more.
Also read: Cashless Health Insurance – Definition, Process & Benefits
Prime Areas of Focus While Comparing Mediclaim Policies
While comparing Mediclaim plans, it is pertinent to focus on the following prime areas:
Limitations on certain medical treatments
Some insurers offer Mediclaim policies with a cap on certain treatment expenses. In this way, the insurance company decreases its spending in case the hospital overcharges. Therefore, it is crucial to learn about these limitations while comparing mediclaim plans.
Waiting period
Coverage for some specific diseases is effective only after a certain span. Hence, you should consider the waiting period of mediclaim policies while drawing a comparison. Ideally, policyholders choose a mediclaim plan with a minimal waiting period.
Co-payment
Co-payment is the amount you need to bear at the time of claim settlement. This amount varies across mediclaim plans. For instance, if your policy reads a co-pay of 10%, then 90% is payable by the insured, and you must pay the rest 10%. Therefore, you must check policies for co-payment conditions while buying them.
Renewability
Several mediclaim policies come with a renewal till certain age or lifetime renewability. Policies with an upper age limit of 65 or 70 years might not allow members to renew their plans.
Pre-existing diseases
Individuals with pre-existing illnesses can get coverage benefits under a mediclaim plan after a certain waiting period. Thus, it is advisable to compare Mediclaim policies concerning pre-existing diseases and choose one with a lower waiting period.
Final Word
To conclude, mediclaim policies are a crucial investment that requires an appreciable amount of research and focus. From the aforementioned areas of focus, one can conveniently compare mediclaim policies.
Further, you can select an affordable plan that provides maximum coverage with a minimum waiting period on comparing policies. Also, your selection process will get even easier by referring to the comparison chart from this article.
Frequently Asked Questions
Q1. How to select a mediclaim policy?
Ans: Selection of a mediclaim policy requires you to focus on certain areas like the type of plan (individual or family), policy renewability, and pre-existing diseases covered. To further streamline your options, you can compare various plans and their benefits. 
Q2. What is the difference between a mediclaim policy and a health insurance plan?
Ans: A Mediclaim policy reimburses a policyholder's actual medical expenses, whereas, in health insurance plans, he/she receives a lump-sum amount irrespective of the medical expense. Also, a mediclaim policy includes a wide range of critical illnesses as it covers accident treatment as well. However, a health insurance plan covers only a certain number of diseases. 
Q3. What is a group mediclaim policy?
Ans: It extends coverage to employees of an organization and their beneficiaries during hospitalization.
Before you go…
Looking for instant 🚀 personal loans 24*7 anywhere, anytime? Install the Navi app now!
Or, maybe you're looking to buy that house you've been eyeing 🏠 and you need a loan of up to Rs. 5 crores. Install the Navi app now and get your instant in-principle approval right away! Interest rates starting at 6.40% p.a.
How about an affordable health insurance policy 👨‍⚕️ starting at a monthly premium of just Rs. 241? Install the Navi app and get your policy in under 2 minutes
Instead, want to put your savings into action and kick-start your investment journey 💸 But don't have time to do research. Invest now with Navi Nifty 50 Index Fund, sit back, and earn from the top 50 companies.
Picture Credits – Background photo created by ijeab – www.freepik.com