On September 9, 2021, CBDT (Central Board of Direct Taxes) issued a circular extending the due date for filing income tax returns (ITR). This extended the date of ITR filing for persons not covered under tax audit to December 31 2021 and March 31 2021 for filing belated returns.
However, taxpayers who have delayed filing income tax returns from the original due date are liable to pay penalties under Section 234A of the Income Tax Act. If you want to learn more about the additional charges for missing or delaying ITR u/s 234A, read along!
Also read: Section 44ADA of the Income Tax Act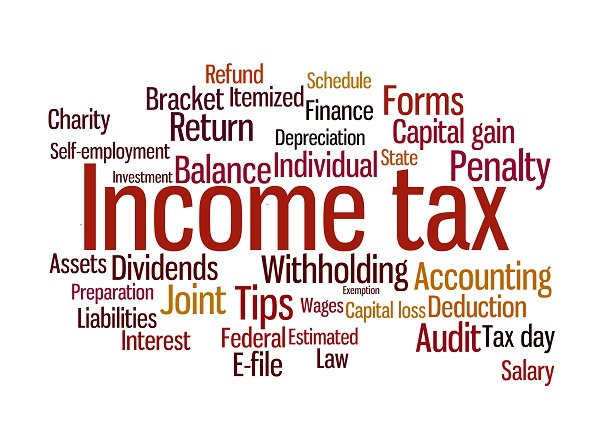 Provisions of Section 234A of the Income Tax Act
The IT Act specifically provides a due date for filing income tax returns. As per Section 234A of the Income Tax Act, simple interest is levied for delay in filing ITR or non-payment. This section is applicable even for filing ITR for an extended period if one's tax payable exceeds Rs. 1,00,000. 
The interest rate is 1% for every month or part of a month, applicable after the due date of filing ITR for the current assessment year (AY). This interest applies to taxable income under regular assessment or the total income under Section 143. You can make the following deductions from taxable income before calculating interest. 
Tax deducted at source (TDS)
Advance tax (if any)
Relief of tax allowed u/s 90 for tax paid in India
The tax credit allowed u/s 115JAA or Section 115JD 
Tax relief u/s 90A for tax paid in a territory (specified) outside India
Deductions allowed u/s 91 for tax paid abroad
Period of Interest under Section 234A of the Income Tax Act
Interest u/s 234A is applicable immediately following the due date of filing ITR till the date of furnishing the return of income. When a taxpayer does not file returns, interest is applicable till the date of completion of assessment u/s 144.
It is important to note that a fraction of a month is considered to be a full month when computing the period of interest. Regular taxpayers need to pay any outstanding tax and file ITR before July 31 of the current AY. For taxpayers who need to get their accounts audited, the last date for filing is October 31.
In 2021, the due date of AY21-22 was extended to December 31 2021, for regular taxpayers. The date of filing for belated or revised returns has been extended to March 31 2022, while that of tax audit cases has been extended to February 15 2022.
As per the clarification from CBDT, taxpayers have to pay 1% interest when filing ITR in this extended period u/s 234A. This is applicable despite the fact that many taxpayers could not file tax returns due to glitches on the tax portal.  
Amount of Interest Payable under Section 234A
Under Section 234A of the Income Tax Act, simple interest at a rate of 1% is levied on the payable tax for every month of delay in filing ITR. The interest depends on the net tax payable after adjustments for advance taxes, interest on excess tax, tax reliefs etc. 
The following example will demonstrate the calculation of interest:
Mr Patel is an individual taxpayer who filed his ITR on November 10. His tax liability for the financial year was Rs. 30,000, payable on July 31. Moreover, he had paid an advance tax of Rs. 10,000 and has a TDS credit of Rs. 2000.
The advance tax and TDS will be deducted from his tax liability. Hence, his net tax payable is- Rs. 30,000 – 12,000 = 18,000. The interest will be levied over a period of 3 months and 10 days. As the ten days part is considered a full month for taxation, the total period for interest payment will be 4 months.
Interest payable = (Net Tax) x Period x 1% per month = 18,000 x 4 x 1/100 = Rs. 720.
Under Section 234A, he will have to pay a total interest of Rs. 720 for late tax filing.
Additional Penalties for Not Paying Income Tax on Time
Effective from FY18, taxpayers who have filed ITR after the due date have to pay penalties under Section 234F. For filing ITR after July 31 but before December 31, late filing fees of up to Rs. 5000 is applicable. The penalty increases to Rs. 10,000 for filing taxes after December 31.
The Finance Act 2021 revised the fee for default in furnishing tax returns for AY 2021-22 to Rs. 5000 when paid after the due date u/s 139(1). If the assessee's total annual income is under Rs. 5 lakh, the late payment/default fees is up to Rs. 1000.
Under Section 156, the IT authorities may issue a demand notice to taxpayers for payment of outstanding dues. The maximum period for furnishing returns for this is 30 days or less as per the Assessing Officer's (AO) decision. The penalty for not paying this amount is treated as a general penalty, which can be up to the total amount of outstanding tax.
Also read: Section 80G of the Income Tax Act
Final Word
Taxpayers are given time up to July 31 to pay outstanding taxes and file income tax returns under Section 234A of the Income Tax Act. To avoid such penalties and fines, you should make sure to check your outstanding tax and pay them in time on the Income Tax portal. 
Frequently Asked Questions
Q1. Is there any penalty for under-reporting your income?
Ans: Yes, a taxpayer who misreports or under-reports their income to reduce tax liability is liable to penalties under Section 270A. For under-reporting, the penalty is 50% of the tax payable on the under-reported income. In cases where misreporting leads to under-reporting, a 200% penalty is imposed on the tax payable.
Q2. What are some of the benefits you lose for late filing of income taxes?
Ans: Here are some of the benefits you cannot have for delayed payment of taxes:
> You cannot carry forward losses against future gains.
> If you are entitled to refunds for excess paid taxes, you need to file returns before the due date to receive the refunds.
Q3. What to do if I have missed the due date for filing income tax?
Ans: If you have failed to file your income tax returns, you can file a belated return. This can be done before the end of the relevant assessment year or before the assessment is completed. For the current AY, the last day to file belated returns is March 31 2022.
Q4. When am I liable to pay advance taxes in an assessment year?
Ans: Individuals who have to pay taxes over Rs. 10,000 are liable to pay tax dues in advance under Section 208 of the IT Act. Businessmen, salaried employees and self-employed professionals have to pay 90% of the payable tax by the end of the financial year. Otherwise, they have to pay an interest penalty at a rate of 1%. 
Q5. Who has the option to avoid paying advance tax?
Ans: Senior citizens (60 years or older) with no income do not need to pay advance tax u/s 234B. Taxpayers with a turnover of over 8% on a presumptive basis can also enjoy exemption from advance tax.
Before you go…
Looking for instant 🚀 personal loans 24*7 anywhere, anytime? Install the Navi app now!
Or, maybe you're looking to buy that house you've been eyeing 🏠 and you need a loan of up to Rs. 5 crores. Install the Navi app now and get your instant in-principle approval right away! Interest rates starting at 6.46% p.a.
How about an affordable health insurance policy 👨‍⚕️ starting at a monthly premium of just Rs. 241? Install the Navi app and get your policy in under 2 minutes
Instead, want to put your savings into action and kick-start your investment journey 💸 But don't have time to do research. Invest now with Navi Nifty 50 Index Fund, sit back, and earn from the top 50 companies.