The Govt of India launched Aam Aadmi Bima Yojana (AABY), a social security scheme, in 2007 to extend healthcare facilities to low-income Indian families. This scheme, also administered under the Life Insurance Corporation (LIC), provides group insurance policies to individuals employed without a proper payroll. Later, the scheme was combined with the Janashree Bima Yojana scheme to extend its scope of coverage.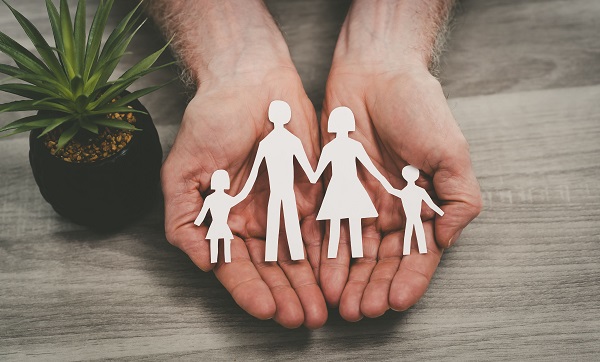 Features of Aam Aadmi Yojana
Aam Aadmi Bima Yojana was launched on October 2, 2007, by the Ministry of Finance in India to alleviate financial losses a family can suffer in unfortunate instances. Here are a few notable features of this scheme:
It becomes difficult for lower-income groups to arrange for an insurance cover owing to hefty premiums. Alternatively, the Aam Aadmi Bima Yojana premium amount is low, making it an affordable option. This is so because the Government bears half of the premium of this plan.
2. Digital Process
The member data under this scheme are digitised and monitored by a web-based system. This allows fast exchange of information as per requirement. Therefore, one can enjoy the benefit of quick claim settlements under this Government-backed scheme.
3. Prompt Services
The scheme, Aam Aadmi Bima Yojana, provides social security to low-income families in India promptly. For instance, in case of queries, members can visit their nearest LIC branch or get in touch with the designated representative via mail or call.
Also Read: Cashless Health Insurance – Definition, Process & Benefits
Benefits of Aam Aadmi Bima Yojana
1. Coverage for Death Due to Natural Causes
If an insured individual under this scheme dies from natural causes, the nodal agency will settle a claim.
2. Disability Coverage
If the head of a family suffers from permanent, partial or total disability, they might require financial assistance. This insurance plan covers disability of any form and allows a member to claim funds.
3. Accidental Death Coverage
In any unforeseen situation, AABY provides coverage for accidental death.
4. Additional Benefits
Apart from providing death and disability benefits, this Government scheme ensures at least 2 children in the member family receive continuous education without a break. Further, the scheme offers scholarship benefits to eligible children studying between the 9th and 12th standards on a half-yearly basis.
For comprehensive health insurance, you can sign up for Navi Health Insurance. Just download the Navi app and get the benefits of a simple claim process, with cashless claims being approved within 20 minutes across a network of 10,000+ cashless hospitals.
Also Read: PMJAY (Pradhan Mantri Jan Arogya Yojana): Everything You Need To Know
Aam Aadmi Bima Yojana Coverage
After entering the Aam Aadmi Bima Yojana beneficiary list, one can claim the following funds under certain conditions.
Given below is a table listing the coverage and sum assured:
| | |
| --- | --- |
| Coverage | Amount (in Rupees) |
| Death due to natural causes | 30,000 |
| Partial disability | 37,500 |
| Total disability (permanent) | 75,000 |
| Accidental death | 75,000 |
| Scholarship | 100 each month/child |
However, there are certain exclusions under AABY under which one cannot claim monetary assistance. They are the following:
Hospitalisation cost
Mental disorder disability, or death due to such causes
Suicide
Death or disability due to war-like circumstances in the country
Members taking part in adventure sports
Individuals involved in illegal activities
Death or disability due to substance abuse.
Apart from this, 48 vocational groups are identified under this scheme, and the members belonging to these groups can avail themselves of the benefits offered.
Also Read: Features and Benefits of Different Types of Health Insurance Policies
AABY Premiums
Ideal for the Below Poverty Line (BPL) category, this Government-backed scheme offers low premiums in terms of annual payments. A member needs to bear only 50% of the amount per year to avail of the coverage under this plan. The Government's Social Security Fund bears the rest of the premium.
However, if an individual belongs to a rural landless household, the State Government or the Union Territory pays this remaining half.
How To Enrol for Aam Aadmi Bima Yojana?
One can easily enrol for Aam Aadmi Bima Yojana by visiting any of the nearest Nodal Agencies allocated to carry out the enrolment process.
Steps to enrol for AABY are as follows-
Step 1- Download the enrolment form for Aam Aadmi Bima Yojana from the relevant Government website and fill it.
Step 2- Visit the allocated Nodal agency to carry out the enrolment procedure.
Step 3- Finally, submit the documents required to enrol along with the application form to complete the procedure.
Eligibility Criteria for Aam Aadmi Bima Yojana
Applicants will find their names on the Aam Aadmi Bima Yojana list only after fulfilling the following eligibility parameters:
Individuals 18 – 59 years of age are eligible to obtain benefits under this scheme.
Those belonging to BPL or slightly above the poverty line and belong to any of the 48 vocational groups or rural landless households.
Any member of the family who is also a breadwinner can enrol under this scheme.
Those failing to satisfy these eligibility parameters can alternatively apply for other cost-effective insurance policies.
Documents Required for AABY
Here is a list of documents an applicant must furnish for successful registration:
Application form
Nominee application form
Identity proof such as Aadhaar, Voter ID, etc.
Valid age proof such as ration card, school certificate, etc.
Proof of address
Income certificate
AABY Claim Process
Depending on the contingency type suffered, the process of claiming under this scheme can vary. The supervising agency settles the claims via NEFT or any other payment mode to the beneficiary's bank account. Here are the different types of claims and their respective procedures:
1. Natural or Accidental Death Claim Process
In case of a member's demise, his or her nominee has to make a death claim. They need to fill up the Aam Aadmi Bima Yojana claim form for death and submit it along with the death certificate.
Nonetheless, in case of accidental death, nominees should also attach a copy of the FIR filed with the local police, police inquest report, post mortem report, and police's final report. After successful verification of a nodal agency, one can receive the amount in his/her account.
2. Claim Process for Disability
An insured member can claim for AABY upon providing documents like proof of accident and medical certificate.
3. Scholarship Benefit Claim Process
A member's child who qualifies for scholarship benefits must fill in the application form. They need to fill up this form half-yearly and provide it to the nodal agency. Finally, the nodal agency will identify the eligible students and offer them benefits. The students will receive the amount every half year on January 1 and July 1.
Once the claim process is complete, one can check the Aam Aadmi Bima Yojana claim status by visiting the nodal agency's official website.
Final Word
To conclude, prior knowledge regarding Aam Aadmi Bima Yojana will help members secure their finances and future. As India is a developing country, there are many who do not have fixed income or any income for that matter. Therefore, the Government launched this scheme to reduce poverty and assist applicants with an affordable insurance program.
For a comprehensive health insurance policy, you can sign up for Navi Health. Just download the app, sign up and get covered for 20+ health benefits with premiums starting as low as Rs. 241 per month.
Frequently Asked Questions
Q1. What is the implementation of AABY so far? 
Ans: As of the financial year 2014-2015, 42,000 policies worth Rs. 14.45 lakh were paid. Further, scholarship claims were given to around 6.20 lakh students. 
Q2. What kind of partial disability is covered under this scheme?
Ans: Loss of eyes or limbs is covered under this scheme. 
Q3. Why is it important to fill in a member's NEFT details during ABBY enrolment?
Ans: An applicant's NEFT details are necessary to enjoy a faster claim process. 
Before you go…