Group health insurance policies offer coverage benefits to a group of individuals such as employees of a company or members of an organisation. This type of health insurance comes in various forms. To be eligible for this insurance type, an organisation must employ more than 20 individuals. Nonetheless, there are exceptions for microfinance companies, where the provision of group health insurance is made available if they employ more than 5 individuals.
Following is a list of the types of group health insurance plans, their coverage, exclusions, benefits, and more.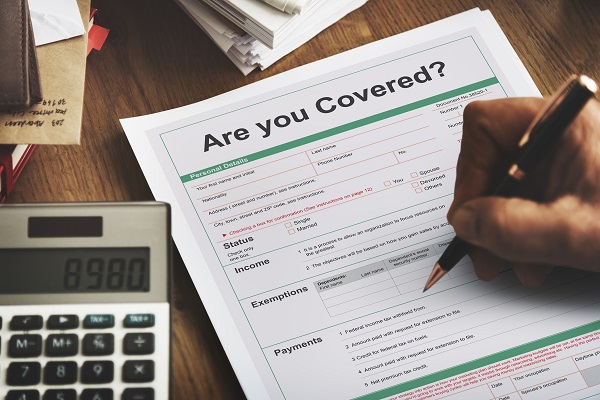 Types of Group Health Insurance Plans
| | |
| --- | --- |
| Plans | Features |
| Small employer group | Eligible for companies with less than 50 employees. Covers services like primary health care, and physical and laboratory examination. Some policies include annual claim benefits. In some cases, insurance companies group several small groups in the same industry into one large master policy. This enables small business employees to get coverage at affordable premium rates.  |
| Fully insured employer group | In this plan, an employer will pay for the insurance premiums fully or partially. The insurer is responsible to pay any additional costs related to the benefits as per the policy terms. Fixed annual premium rate. Employees might need to pay a part of the total premium amount. Their contributions vary depending on the number of participants enrolled in the plan yearly. |
| Self-funded health care | An employer covers all employee healthcare costs and other benefits. Employers also need to pay the administrative costs related to this group insurance. Suitable for large companies. |
| Health Maintenance Organisation (HMO) insurance plan | This is a prepaid health plan where policyholders pay for the health benefits in advance via monthly premiums. Affordable compared to other group insurance types. Policyholders can avail treatment from doctors and medical facilities that are included in the HMO list. |
| Preferred Provider Organisation (PPO) | More flexibility in terms of choosing doctors and other medical facilities compared to HMO plans. Policyholders can get treatment from hospitals that are not included in the PPO list.  |
These group insurance types take a look at the coverage under these plans.
Also Read: https://navi.com/blog/health-insurance-premium-calculator/ 
Group Health Insurance Coverage
Inclusions under the group health insurance plan include:
Pre-existing diseases.
Maternity cover (Some plans come with a waiting period of 9 months).
Infant cover.
Some group health insurance policies include ambulance charges.
Pre-and post-hospitalisation charges.
Daycare and domiciliary expenses.
Medical practitioner and specialist's fees.
Charges of room rent and nursing.
Costs of anaesthesia, blood, oxygen, medicines, drugs, OT charges and diagnostic expenses such as X-rays.
Radiotherapy, chemotherapy, and cost of a pacemaker.
Exclusions under Group Health Insurance Plans
Some common exclusions under group insurance plans are:
Coverage benefits are not available for parents in some plans.
Alternative treatments such as homoeopathy.
Coverage is available till the employee works in the organisation.
Congenital diseases and AIDS treatment costs.
Drug or alcohol abuse treatments.
Why is Group Health Insurance Necessary?
Reading about group insurance types helps in the selection of the best plans but then you must also know why it is important to maximise benefits.  Let's take a look at the same:
Wide coverage
It is evident from the above section that group insurance covers a number of health benefits and guarantees financial security to the policyholders.
Customisable options
Group insurance policyholders can customise their plans as per their requirements. For instance, they can choose a plan that offers maternity or OPD covers.
In an individual health insurance plan, policyholders get limited coverage for a high premium. However, group health insurance plans offer high coverage against the same premium amount.
Alternatively, now you can also choose to avail comprehensive health benefits coverage for you and your family in under 5 minutes from Navi. Download Navi App if you consider buying a plan from Navi and avail yourself of the same via an entirely paperless process with benefits from over 10,000 plus network hospitals. 
Factors to Consider before Buying Group Health Insurance
Here are a few factors to consider before purchasing any one of the group insurance types:
Sum insured amount
An employer should look for a high sum insured before purchasing group health insurance. A high sum insured means higher coverage, which makes it convenient for employees' medical treatment.
One should factor in the premium amount of a group health insurance policy to ensure that all the features are available at affordable rates.
Hospital network
Medical emergencies can arise anytime, and a large network of cashless hospitals ensures that individuals can seek treatment easily. 
Purchase policy online
Buying a group insurance policy online is less time consuming and hassle-free than the offline procedure.
Also Read: https://navi.com/blog/employer-provided-health-insurance/ 
Why Choose Navi for Your Health Insurance Plan?
Individuals planning to obtain health insurance can consider Navi Health Insurance because of the following reasons:
One time subscription-based model. 
More than 10,000 network hospitals across 400 locations in India. 
97% claim settlement ratio. 
Cashless claims in under 20 minutes. 
20 health benefits covered. 
Health insurance coverage up to Rs. 1 crore. 
Premium is as low as Rs. 241 per month. 
Final Word
Even though there are several group insurance types available, offering a wide scope of coverage, it is better for individuals to have other comprehensive health insurance policies in place.
Nonetheless, one can compare the types of group insurance plans mentioned in the aforementioned section and choose one best suited to the employee's benefits.
Frequently Asked Questions
Q1. Does a group insurance policy include Covid-19 treatment?
Ans: Some of the group health insurance policies cover Covid-19 treatment costs. However, you should check with your insurance company before settling for a plan. 
Q2. Is internal congenital disease included in a group health insurance plan?
Ans: No. This is a standard exclusion with most insurance providers. However, one can waive off this exclusion and include it in his/her group insurance plan. 
Q3. How is the premium of a group health insurance decided?
Ans: The premium of a group health insurance depends on the number of employees in an organisation, their age, location and number of dependents.
Before you go…
Looking for instant 🚀 personal loans 24*7 anywhere, anytime? Install the Navi app now!
Or, maybe you're looking to buy that house you've been eyeing 🏠 and you need a loan of up to Rs. 5 crores. Install the Navi app now and get your instant in-principle approval right away! Interest rates starting at 6.40% p.a.
How about an affordable health insurance policy 👨‍⚕️ starting at a monthly premium of just Rs. 241? Install the Navi app and get your policy in under 2 minutes
Instead, want to put your savings into action and kick-start your investment journey 💸 But don't have time to do research. Invest now with Navi Nifty 50 Index Fund, sit back, and earn from the top 50 companies.
picture credits – Paper photo created by rawpixel.com – www.freepik.com