Earlier, health insurance companies in India covered only physical illnesses in their health insurance policies. Following a Supreme Court order in June 2020, IRDAI (The Insurance Regulatory and Development Authority of India) made it mandatory for insurers to cover psychological disorders as well. So, following the guidelines, medical insurance providers have started including mental health insurance coverage under the ambit of health insurance.
Go through this article to know all about this!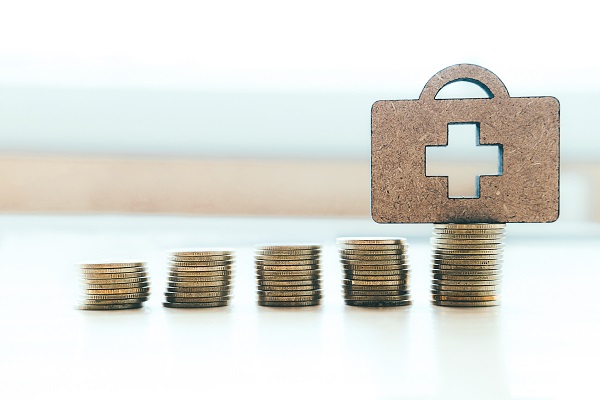 What Is Mental Illness Health Insurance?
This is a benefit that comes with health insurance policies in India. It covers the costs incurred due to in-patient treatment of mental illnesses. The coverage includes ambulance charges, cost of medicines, charges in relation to diagnostic tests, hospital room rent, etc.
Why Has Mental Illness Coverage Become So Necessary?
Considering that modern lifestyles can cause an excessive amount of stress, individuals are vulnerable to mental illnesses. Additionally, concerns related to physical health or traumatic experiences, for example, the death of a loved one, can lead to mental disorders.
Medical emergencies resulting from mental disorders can drain the savings of individuals owing to the high cost of treatment at hospitals. To make sure that you're financially secured at the time of such uncertainties, opting for a health insurance policy with mental illness cover can be a wise move.
Also Read – https://navi.com/blog/tpa-in-health-insurance/
Benefits of Mental Health Insurance
The benefits of mental health coverage in India are as follows:
1. Cashless treatment
The insured individual can get cashless treatment at any network hospital of the health insurance provider.
2. Safeguard savings
Individuals often end up spending a significant amount of savings on the treatment of mental health illnesses. In that regard, a health insurance policy with mental health coverage can serve as an added layer of protection.
3. Tax Benefits
Under Section 80D of the Income Tax Act, 1961, individuals can claim tax deductions against the premium paid towards a medical insurance policy.
4. Wide scope of coverage
Mental health coverage includes compensation for mental disorders that impact one's decision-making capabilities, cognitive abilities, and thinking capacity.
5. OPD benefit
Some insurance companies provide OPD benefits as a part of their health insurance policy. It covers the expenses incurred for counselling, rehabilitation and consultation.   
In accordance with the IRDAI guidelines, health insurance providers like Navi provide mental health coverage as a part of their health insurance plan. This insurer approves cashless claims within 20 minutes only and has over 10,000 network hospitals from where one can avail of cash treatment. 
Download the Navi app and buy a comprehensive health insurance policy in 90 seconds through a hassle-free, paperless procedure.
What Does Mental Health Coverage Exclude?
There are some conditions under which one may not get mental health coverage. So, individuals must be careful about the exclusions before buying a health insurance policy with mental illness coverage. The common exclusions are as follows:
1. Outpatient consultation
In the case of OPD treatments, one does not get admitted to hospitals, and therefore, most insurers do not cover outpatient consultations.
2. Mental Disorders resulting from alcohol or drugs
Insurers will not cover expenses if the causes of mental disorders are alcohol or any narcotic substance.
Furthermore, individuals must note that they cannot get coverage until the waiting period is over.
Things to Consider Before Buying Mental Health Insurance Policies in India
One needs to give attention to the following pointers before buying a health insurance policy in India that covers mental disorders.
1. Premium amount
By choosing an insurance policy that comes with an affordable premium, you can avoid financial stress.
2. The extent of financial coverage
Look for insurance that gives higher coverage for mental disorders at an affordable premium.
3. Waiting period
The policy should not have a waiting period higher than its market competitors.
4. Exclusion criteria
Before purchasing a health insurance policy, be very cautious regarding the exclusions.
5. Claim settlement process
The claim settlement process of the insurance provider must be hassle-free. In this regard, the claim settlement ratio serves as a key indicator.
Also Read – https://navi.com/blog/catastrophic-health-insurance/
Final Word
The cost of treatment with regard to mental illnesses can cause financial stress for any individual. However, by purchasing the right health insurance policy with mental health cover, one can protect his/her savings during medical emergencies. That said, now that you are aware of the benefits, inclusions and exclusions of mental illness coverage, you can buy a health insurance policy that is best suited for your requirements.
If you are looking for health insurance policies then you can consider Navi. Navi has a network of 10,000 plus network hospitals spread across 400 plus locations all over India. Download the Navi app from the google playstore today!
Frequently Asked Questions
Q1. What diseases are included in health insurance policies with mental illness coverage?
Ans: This insurance company provides coverage when policyholders suffer from the following diseases: 
Bipolar disorder
Acute depression
OCD (Obsessive-compulsive disorder)
Schizophrenia
Attention-deficit/hyperactivity disorder (ADHD)
Anxiety disorder
Hyperactivity disorder
Psychotic disorder
Post-traumatic stress disorder
Q2. What is the waiting period duration of health insurance plans with mental illness cover?
Ans: Generally speaking, the waiting period in relation to medical insurance policies with mental health cover is two years. This means that if individuals purchase a plan today, they will need to wait for a minimum of 2 years before they can raise a claim. 
Q3. Does one need to get admission to a hospital for getting coverage of mental health insurance?
Ans: Yes, in most cases, individuals need to be admitted to a hospital for more than 24 hours for getting mental disorder treatment. The majority of Insurers give coverage for only in-patient treatments; the cost of OPD treatment is usually not included in the scope of coverage.
Q4. What are network hospitals?
Ans: The healthcare facilities that are mentioned in the agreement when purchasing a health insurance policy from health insurance providers are referred to as network hospitals. Insured individuals can avail of cashless treatment at these hospitals. In other words, the insurance companies pay the cost of treatment directly to the network hospital after approving the claim of the insured individuals.  
Q5. What does co-pay mean in health insurance?
Ans: Co-payment under a health insurance policy is a clause that requires insured individuals to make payments from their own pocket no matter what the claim amount is. As per this arrangement, the insurer has to pay only the remaining portion of the claim amount.
Before you go…
Looking for instant 🚀 personal loans 24*7 anywhere, anytime? Install the Navi app now!
Or, maybe you're looking to buy that house you've been eyeing 🏠 and you need a loan of up to Rs. 5 crores. Install the Navi app now and get your instant in-principle approval right away! Interest rates starting at 6.40% p.a.
How about an affordable health insurance policy 👨‍⚕️ starting at a monthly premium of just Rs. 241? Install the Navi app and get your policy in under 2 minutes
Instead, want to put your savings into action and kick-start your investment journey 💸 But don't have time to do research. Invest now with Navi Nifty 50 Index Fund, sit back, and earn from the top 50 companies.