Catastrophic health expenditure refers to medical expenses that are high enough to threaten a family's ability to maintain a basic standard of living. Catastrophic health insurance policy refers to high deductible policies that provide enough coverage for emergencies. These policies cover all the basic benefits and come with low monthly premiums.
In India, many households have to rely on private healthcare and thus, incur extremely high medical expenses, which are often paid straight from their pocket. With medical costs rising regularly, many people could use catastrophic insurance plans to pay for emergency medical care. However, before that, one should find out about the policy coverage, accompanying benefits, exclusions and much more.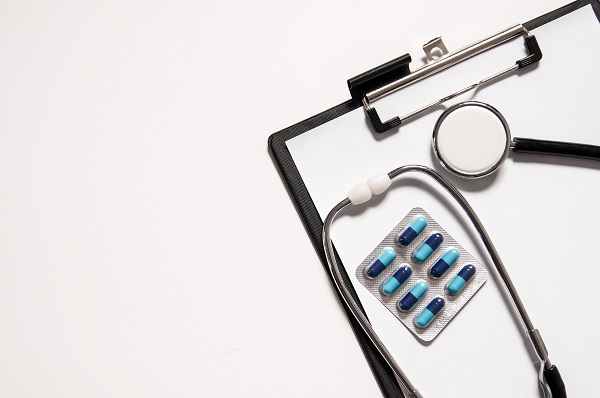 Catastrophic Health Insurance Policies Available In India
Catastrophic plans were first introduced in the United States in 1973 for workers and Medicare beneficiaries. In India, top-up, and super top-up plans are the most appropriate health plans to protect oneself from catastrophic events. 
Top-up plans increase the base coverage of an existing health plan and can be very helpful for a single event of hospitalisation. In addition, super top-up plans provide coverage for cumulative medical expenses providing adequate financial cushioning throughout the year. These plans provide coverage after one's medical expenses cross a certain threshold limit called the deductible. 
Let us say that you have a base plan with an insured sum of Rs. 10 lakh and a deductible of Rs. 4 lakh. Now, if your medical expense is around Rs. 6 lakh, the super top-up plan will pay Rs. 2 lakh. 
Expenses Covered Under Catastrophic Health Insurance Plans
Most catastrophic health plans will cover essential benefits such as:
All Hospital-Related Expenses
It includes fees for doctors, surgeons, anaesthetists, nurses, surgical appliances, blood bags, oxygen, etc.
Room Rent
It will cover room rent, ICU (Intensive Care Unit) charges, nursing expenses, etc.
Daycare Procedure
This includes treatments that require a one-day stay at a hospital.
Complementary Health Screenings
A catastrophic medical insurance policy offers free annual check-ups as well as a few complimentary health screenings. 
Also Read – https://navi.com/blog/buy-top-up-health-insurance/
Besides paying for emergency medical costs, catastrophic insurance policies may also account for the following expenses:
Routine vaccination
Emergency services
Maternity and newborn care
Diagnostic tests
Mental health services
Chronic disorders
What are the Benefits of Getting a Catastrophic Health Insurance Policy?
These are among the most important reasons to get a catastrophic insurance policy:
These policies are a great alternative to higher-cost health insurance plans.
Catastrophic health plans provide financial coverage against high out-of-pocket medical expenses. Thus, protecting one's savings.
These provide extensive coverage, including emergency medical costs, routine check-ups and hospital-related expenses.
Catastrophic insurance policies can provide extended financial coverage for senior citizens and elderly parents without increasing the premium too much.
When buying this policy, one can choose the right deductible amount, depending on their base plan.
These insurance policies allow you to get a higher insured sum covering most/all your potential medical expenses.
What Expenses Are Excluded From Catastrophic Medical Insurance Plans?
Pre-existing illnesses are usually excluded from the policy coverage till the end of the waiting period.
One cannot raise a claim under this policy until they have exhausted the deductible.
These policies typically do not cover pre or post-natal expenses.
Most of these policies in India do not cover certain treatments such as dental surgeries and sexually transmitted diseases.
These might not cover medical expenses arising from drug or alcohol abuse.
Catastrophic insurance policies do not cover experimental and scientifically unproven treatments.
Tips to Choose the Right Catastrophic Health Insurance Policy
Follow the given tips to choose the optimal catastrophic plan for your needs.
Tip 1: Select the Right Deductible
This is the amount you will have to pay from somewhere else before the catastrophic health plan takes effect. Select a deductible amount close to your current health insurance coverage to avoid paying out-of-pocket.
Tip 2: Stick with the Current Insurer
If someone gets this policy from the current insurer, they may waive off the waiting period for pre-existing diseases. This could allow long-time customers to get coverage as soon as they buy the top-up policy.
Tip 3: Check the Terms and Conditions
You should carefully check the terms and conditions to ensure that the insurance policy covers all sorts of treatment one may undergo.
Tip 4: Upgrade Base Cover
Since these health plans provide the same benefits as a base plan, you may want to upgrade your existing plan to get more benefits.
Tip 5: Work Out the Costs Saved
These insurance policies are meant for people who cannot afford more expensive health plans. Hence, it is advisable to calculate the premium costs to select a policy that facilitates the most savings. One can use the Navi insurance premium calculator to determine quotes and plan purchases accordingly. 
How to Claim a Catastrophic Health Insurance Policy?
The following are the two ways one can claim a health insurance policy:
Cashless Claims
To avail the cashless facility, you will need to take the following steps:
Inform the insurer or the Third Party Administrator (TPA) about your hospitalisation a few days in advance. In case of emergency hospitalisation, the TPA should be informed at the earliest. 
Make sure to get admitted to a hospital that is part of your insurer's network of hospitals.
After admission, fill out the pre-authorisation form available at the TPA counter in the hospital. 
Submit all the required documents (signed claim form, KYC, prescription, pharmacy bills, etc.) to the TPA counter.
Claim reimbursement
To claim reimbursement, follow the given steps:
Fill out and submit the reimbursement form to the insurer within a month from your discharge.
Get your medical bills and prescriptions attested by the hospital and submit them along with the mentioned form.
Remember to check the terms and conditions of your health insurance plan before filing for claims.
Also Read – https://navi.com/blog/gst-on-insurance-premium/
Final Word
A catastrophic health insurance policy provides a safety net that can cover medical expenses for serious illnesses. These are ideal for those with a basic health plan but cannot afford a high premium.
Navi Health Insurance offers comprehensive policies with a hassle-free claim process that takes only 20 minutes for approval. Download the Navi App and get an insurance policy cover of up to Rs. 1 crore for you and your family.
Frequently Asked Questions
Q1. What are the features of a catastrophic health insurance policy?
Ans: The major features of a catastrophic health insurance policy include: 
High-cost deductible
Low-cost premium
High sum insured
Given to insured people with a base policy
Q2. What types of catastrophic health plans are present in India?
Ans: Top-up and super top-up health insurance plans are the closest thing to catastrophic insurance in India. Both come with a cheap premium and come into effect when the medical bills cross the deductible.
Q3. Can you select the deductible limit in these policies?
Ans: Yes, one can set their deductible to an appropriate amount, depending on the policy.
Before you go…
Picture Credit – Background photo created by Dragana_Gordic – www.freepik.com