If you have a health insurance policy, you must have heard of 'out-of-pocket maximum'. An out-of-pocket maximum entails the expenses that policyholders must pay before the health insurance policy kicks into action. This can include deductibles, co-payments and more.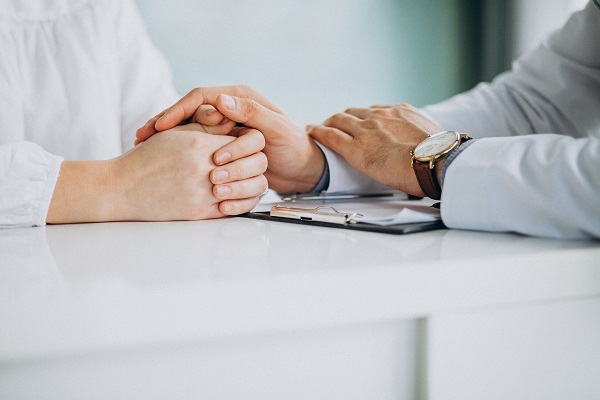 What Is Out-of-pocket Maximum?
Following is a detailed look at the out-of-pocket maximum, how it works, and the costs that go towards it.
For the uninitiated, the out-of-pocket maximum is a predetermined amount of money that a health insurance policyholder needs to pay each year to enjoy complete financial coverage for medical expenses. This is also popularly termed as an out-of-pocket limit. 
Once an insured individual pays the entire out-of-pocket maximum, the insurer will cover the rest of the medical expenses for the remainder of the year. The out-of-pocket limit for health insurance can vary from one insurer to another. However, as per Government regulations, it cannot exceed a particular limit.
How does Out-of-pocket Maximum Work?
If you need medical treatment and already have health insurance, your insurer will cover the cost of your medical bills. However, this will happen only after you pay a specific amount which is known as deductibles. Once you pay the deductible, your insurance company will cover the medical bill according to the policy plan you have opted for.
Every health insurance policy is required to have a maximum out-of-pocket limit. This caps the maximum amount one has to pay out-of-pocket for medical expenses in a particular year. Once you have reached the out-of-pocket limit, your insurance company pays 100% for the covered services according to its policy.
If your health insurance plans cover all the members of your family, you can have a family out-of-pocket maximum.
Costs that go for Meeting the Out-of-pocket Limit
There are three different expenses that go towards meeting the maximum out-of-pocket in a health insurance plan. These include the following:
Deductible
A deductible is an amount that insured individuals should pay first for incurred medical expenses. This is the amount that one has to pay before an insurance policy pays the remaining amount of a bill. Usually, any cost that one pays as a deductible goes towards the out-of-pocket maximum of an insurance plan.
Coinsurance
Coinsurance is the amount that you have to pay against a claim apart from the deductible. It is usually expressed as a percentage. For instance, if your coinsurance is 30% of the entire medical expenses, your health insurance will pay for the rest 70%.
Co-payment
Co-payment signifies the percentage of the claim amount, which is typically paid by an insured individual. Let's say an insured individual buys a health insurance policy with a 10% co-pay. If the approved claim amount stands at Rs. 200,000, then they have to pay Rs. 20,000 as co-payment. 
In India, coinsurance and copayment are often used interchangeably.
Also Read: Difference Between Copay And Coinsurance: Everything You Need To Know
Costs that Don't Count Towards Out-of-pocket Maximum
It is important to know that all costs do not go towards settling the out-of-pocket limit of a health insurance plan. Here are some of the costs that do not count for meeting the out-of-pocket limit:
The premiums that a policyholder pays do not go for meeting the maximum out-of-pocket cost. You have to keep paying the premium even after you have paid the out-of-pocket limit. 
Services not covered
Expenses for the medical treatments that your health insurance plan does not cover will not go towards out-of-pocket limits. This might include services that you have availed yourself of at out-of-network hospitals or cosmetic and aesthetic treatments.
Balance billing
Every insurance company comes with a capped amount that it would cover. However, if the hospital or medical provider charges beyond that amount, an insured individual has to pay for the rest of the amount.
Final Word
It is crucial to understand how an out-of-pocket maximum works with the rest of the health insurance policy, including co-pay, coinsurance and deductible. Make sure to carefully consider all these factors along with your health requirements before buying health insurance.
Navi is one of the leading health insurance providers with a cover ranging from Rs. 2 lakh to Rs. 1 crore. It comes with a completely paperless process and an impressive 97% claim settlement ratio. Download the Navi app and get insured in less than 5 minutes.
Frequently Asked Questions
Q1. What is the difference between deductible and out-of-pocket maximum?
Ans: A deductible is an amount that an insured individual pays out of his/her pocket before the health insurance starts covering medical expenses. The out-of-pocket limit denotes the maximum amount that one will spend in a particular year.
Q2. Is it better to have a lower out-of-pocket maximum?
Ans: You have to pay more in premium each month to enjoy better cost-sharing benefits such as a lower out-of-pocket maximum. However, much higher costs are only worth it if you need significant medical treatment in the near future. 
Q3. Are out-of-pocket expenses compulsory?
Ans: No, these expenses are not always compulsory for health insurance policies.
Before you go…
Looking for instant 🚀 personal loans 24*7 anywhere, anytime? Install the Navi app now!
Or, maybe you're looking to buy that house you've been eyeing 🏠 and you need a loan of up to Rs. 5 crores. Install the Navi app now and get your instant in-principle approval right away! Interest rates starting at 6.40% p.a.
How about an affordable health insurance policy 👨‍⚕️ starting at a monthly premium of just Rs. 241? Install the Navi app and get your policy in under 2 minutes
Instead, want to put your savings into action and kick-start your investment journey 💸 But don't have time to do research. Invest now with Navi Nifty 50 Index Fund, sit back, and earn from the top 50 companies.
Picture Credits – People photo created by senivpetro – www.freepik.com