Health insurance is a vital financial product that allows a policyholder to cover his/her medical expenses. To avail of an insurance policy, one needs to pay a premium amount to the insurance provider based on the type of plan they choose.
Additionally, to further understand the costs of a health insurance policy, one must know everything about copay and coinsurance. Subsequently, they should find out about copay vs coinsurance and how it affects health insurance costs.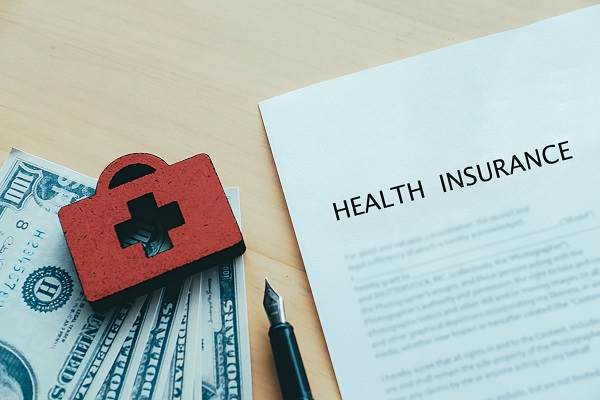 What is Copay?
When a policyholder raises a claim, the insurers charge policyholders a flat fee for their medical treatment. This amount can be a fixed percentage of the treatment costs. 
For instance, if an insurance policy comes with a copay clause of Rs. 3000 and the treatment cost Rs. 12000, you need to pay the former amount out of your pocket, and your insurer will pay the rest Rs. 8000. 
Check out some of the features of copayment before learning what coinsurance vs copay is in detail.
As per the copayment clause, an insurer must pay a majority of the claim amount.
The copay amount depends on the type of medical service availed.
A lower copayment signifies a higher premium payment.
This type of clause is generally applicable to senior citizen health insurance plans.
Also, note that an insurer will bear the entire treatment if a health insurance policy comes with a no copayment clause.
Prior to understanding the meaning of coinsurance, one should know what deductibles mean in a health insurance policy.
What are Deductibles?
Before an insurance plan covers medical expenses, a policyholder must pay a fixed sum of money to their policy provider. For instance, if a policy comes with a Rs. 2000 deductible, you are required to pay this amount for your treatment expenditure before raising a claim.
Here are some features of deductibles:
Insurers levy this amount to guard their interest against unnecessary and regular claims.
Payment of deductibles reduces the amount of premium paid towards a health insurance policy.
Deductibles can increase an individual's total cost of medical treatment.
Also Read: Deductible in Health Insurance: What Is It and How Does It Work?
What is Coinsurance?
After paying the deductible, an insured must pay a fixed percentage of his/her treatment costs. However, being almost similar to copay, members often confuse between the two terms. Accordingly, one should refer to the copay vs coinsurance section mentioned later in this article. 
But first, take a look at some of the features of coinsurance plans.
Insurers can avoid huge claims under this clause.
Before a coinsurance plan kicks in, one must mandatorily pay the deductible amount.
The coinsurance percentage remains fixed.
This plan adheres to the maximum amount of out-of-pocket expenses one needs to pay in a year before a health insurance plan progresses.
Coinsurance percentages apply to lab work, doctor visits, prescription drugs, and more.
Now that you know the meaning of each of these terms, understanding their differences will be effortless.
Also Read: Why Is It Important To Read Terms And Conditions Before Buying A Health Insurance?
Copay vs Coinsurance vs Deductibles
To understand the differences between copay, coinsurance and deductible, one must consider the following example:
Mr X has a health insurance policy of Rs. 10 lakh. His policy comes with a 10% copay clause and Rs. 5000 deductible. Along with the deductible, he has a coinsurance clause of 10%.
In a medical emergency, he had treatment worth Rs. 12000. Therefore, his liabilities under the above clauses will be:
| | |
| --- | --- |
| Clauses | Values |
| Copay | Mr X's share, 10% of Rs. 12000 = Rs. 1200Insurer's share,Rs. (12000 – 1200) = Rs. 10,800 |
| Deductible | Rs. 5000. Mr X's policy will start giving coverage benefits only after he pays this amount. |
| Coinsurance | As the treatment cost is Rs. 12000 and the deductible amount is Rs.5000, Mr X's policy will cover, Rs. (12000 – 5000) = Rs. 7000. Out of the Rs. 5000 deductible, Mr X will pay a coinsurance of, 10% of Rs. 5000 = Rs. 500. Insurance will cover the rest, that is, Rs. (5000 – 500) = Rs. 4500. |
Copay Vs Coinsurance
Check out the table of copay vs coinsurance with respect to a few parameters:
| | | |
| --- | --- | --- |
| Parameter | Copay | Coinsurance |
| Payment Process | Under this clause, one needs to pay a portion of treatment costs every time he/she seeks medical service. | An individual should pay the coinsurance amount for medical services availed after paying the deductible. |
| Effect On Deductibles | Only under certain conditions, a copay counts toward deductibles.  | One must pay coinsurance only after covering deductibles. |
| Applicability | This is a predetermined fixed portion a policyholder must bear towards his/her medical expenses. It may be a fixed amount or percentage of the treatment expenses. | The actual coinsurance amount varies, whereas; the percentage of expenses one needs to pay towards their treatment remains fixed. |
| Payment Time | One needs to bear this expense during the time of seeking service. | An insurance provider bills the amount paid towards a treatment. Therefore, policyholders need to pay directly to the insurers. |
Now that you have clarity regarding the insurance fees, you can avail a health insurance policy from reputed insurance companies such as Navi. Download the Navi app and enjoy cashless claims in 20 minutes from more than 10,000 network hospitals across 400+ locations in India.
Final Word
Although copayment and coinsurance might seem similar, they have finer differences in understanding which will help an individual obtain long-term benefits. Therefore, learning about copay vs coinsurance will enable a policyholder to choose a health insurance plan conveniently.
Frequently Asked Questions
Q1. Are there any tax benefits on copays and coinsurance?
Ans: Health insurance fees like copayments, coinsurance, and premiums are tax-deductible if a policyholder's adjusted gross income exceeds 7.5%. 
Q2. Do all health insurance plans have copayments and coinsurance?
Ans: Generally, high premium plans do not require their members to pay a copayment. 
Q3. Does coinsurance count towards deductibles?
Ans: No, policyholders only need to pay a fixed amount under the coinsurance clause after their medical expenses have reached the deductible.
Before you go…
Looking for instant 🚀 personal loans 24*7 anywhere, anytime? Install the Navi app now!
Or, maybe you're looking to buy that house you've been eyeing 🏠 and you need a loan of up to Rs. 5 crores. Install the Navi app now and get your instant in-principle approval right away! Interest rates starting at 6.40% p.a.
How about an affordable health insurance policy 👨‍⚕️ starting at a monthly premium of just Rs. 241? Install the Navi app and get your policy in under 2 minutes
Instead, want to put your savings into action and kick-start your investment journey 💸 But don't have time to do research. Invest now with Navi Nifty 50 Index Fund, sit back, and earn from the top 50 companies.
Also Read: Business photo created by ijeab – www.freepik.com