The ever-soaring diseases and medical costs make it mandatory for every family to opt for a cost-effective Mediclaim policy. A medical plan promises a healthy future to policyholders and eases their financial burden. It also offers tax benefits under the Income Tax Act of India, 1961. But with so many Mediclaim health insurance plans, it can become difficult to choose the right one.
Keep reading to know the top 10 Mediclaim health insurance in India before zeroing in on the one that works for you.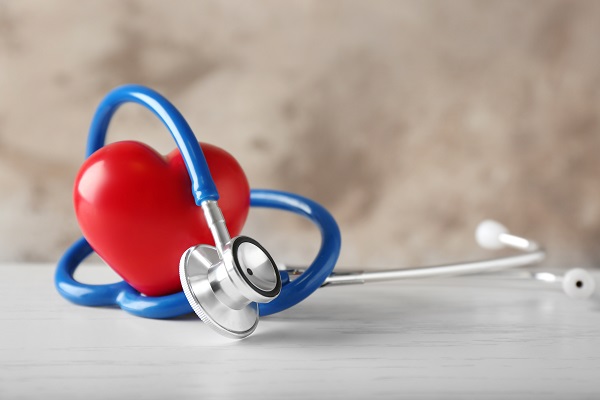 Top 10 Mediclaim Health Insurance Policies in India

A medical policy is a commitment of an insurance company to pay the surgical and medical expenses of the insured in the policy period. Here are the 10 best mediclaim insurance policies in India:
| | | | |
| --- | --- | --- | --- |
| Plan Name | Max. Cover | Network Hospitals | Claim Settlement Ratio |
| Navi Health Insurance | Rs. 1 Crore | 10,000+ | 97% |
| Care Family Health Insurance | Rs. 6 Crore | 16500+ | 95.2% |
| HDFC Ergo Indemnity Health Insurance Plan-my:health Koti Suraksha | Rs. 1 Crore | 10,000+ | 86.52% |
| Aditya Birla Activ Health Platinum Plan | Rs. 2 Crore | 9000+ | 94% |
| Star Comprehensive Health Insurance Plan | Rs. 1 Crore | 11,000+ | 87% |
| Bajaj Allianz Critical Illness Insurance | Rs 50 Lakh | 6500+ | 98.02% |
| Star Health Senior Citizens Red Carpet Health Insurance Policy | Rs. 25 Lakh | 11,000+ | 87% |
| Bharti AXA SmartHealth Critical Illness Policy | Rs. 3 Crore | 4500+ | 97.35% |
| Universal Sompo Super Healthcare Policy | Rs. 1 Crore | 4000+ | 70.75% |
| Future Generali Criti Care Plan | Rs. 50 Lakh | 6000+ | 94% |
Benefits of Buying Mediclaim Health Insurance
A Mediclaim reduces the financial stress of a family during an emergency hospitalization. Besides, it bears the costs of expensive treatments related to a critical illness like cancer.
At the time of a health crisis, you do not need to take out money from your savings. An affordable premium offering policy will ease you by paying medical bills. You can get cashless treatment at any network hospital of the insurance company.
Family floater and individual cover
You can avail of a family coverage plan and an individual plan, depending on your budget and package preference. Attractive discounts may be offered in both policies.
Some Mediclaim policies offer an option for lifelong renewability to the policyholders. A person can also increase the premium amount and coverage in such instances.
But, how would you select a cheap mediclaim policy with adequate benefits?
Keep reading.
Also Read – What Are Group Insurance Policies? Why Should You Consider That?
Things to Consider Before Buying a Mediclaim Policy
The coverage money you choose for your plan should consider surging medical costs and inflation rates. Besides, hospitalisation costs are much higher in cities than in rural areas. If you opt for a family mediclaim policy, you will need a higher coverage amount.
Many medical policies have a co-payment option. Co-pay refers to a percentage that a policyholder must pay before filing a claim for the remaining amount to the insurer. An insurance company may keep from 10% to 30% as co- payment. Check the co-pay clause carefully before buying a plan.
The best mediclaim policy would offer cashless treatments at the network hospitals. Insurance providers, like Navi, have tied up with many hospitals throughout the country offering cashless facilities. Go through the list of network hospitals near your area before choosing a policy.
Many plans don't keep any age limit for renewal. The benefit of renewability is crucial for senior citizens as it is difficult to purchase a new policy at their age.
All the best mediclaim policies cover pre-existing diseases after a certain waiting period. You need to check the duration after which pre-existing conditions are covered since a good policy will keep the waiting time shortest.
Exclusions Under Mediclaim Health Insurance
Even the best mediclaim policies in India have some omissions. An insurance company denies claims in the following situations:
An insurer would not cover any disease detected within 30 days of the policy starting date.
Costs of joint replacement surgery may not be claimed for 2-4 years, depending on the policy term.
An expense on dental surgery which doesn't need hospitalisation
Hormonal treatment and birth control
Congenital condition
Addiction to drugs or alcohol
Suicide attempt
HIV/AIDS
Ectopic pregnancies and complications related to childbirth
Read the policy terms and conditions carefully to know about the limitations.
Eligibility Criteria to Buy a Mediclaim Health Insurance
Your eligibility to buy the best mediclaim policy depends on the following factors:
An individual above 45 years will have to go for a medical checkup before purchasing a policy. If a health test is not required, the person has to provide a declaration mentioning the pre-existing diseases. These health checkups and pre-conditions decide whether an individual is eligible for mediclaim.
Your age matters while buying a medical policy. Age limit differs for different policies. Most policies are offered for the age bracket of 18 to 65 years. Many insurance providers have unique plans for senior citizens, where the eligible age limit is 70 years and above.
Steps to File a Claim for Mediclaim Policy
You can raise two kinds of claims under a medical plan – cashless claim settlement and reimbursement claim. Go through the steps below before placing a claim:
1. Cashless claim settlement
Choose a network hospital provided by your insurer. Ask for a claim form at the hospital and fill the form carefully with the required information. Ensure that the form gets the hospital's stamp.
Your hospital sends the form to the insurer or the Third Party Administrator (TPA) for approval.
After carefully examining the claim form, your company will send a fax (stating the sum covered) to the hospital.
Get your treatment done and put your signature in the documents at the time of discharge. Your insurance provider will pay the bill.
2. Reimbursement claim settlement
You need to inform your insurer that you have been hospitalized or you are about to be hospitalized soon. You can either call the customer care of your company or send a mail to the company.
After receiving treatment, gather and sign all the required documents from the network hospital. Submit your claim form, discharge card, medicine bills and payment receipts to the insurer.
The insurance company will settle your claim after reviewing these documents.
How to Choose the Best Mediclaim Health Insurance?
Check the following points while choosing the best and cheapest mediclaim policy:
It gives you the percentage of claims settled by a mediclaim provider. The higher the claim settlement ratio, the higher the credibility of a company. You should always check this percentage while selecting an insurer.
Your policy should cover certain benefits like pharmacy bills, doctor's fees, medical checkups, ICU charges, ambulance expenses, accidental injury etc.
Based on the company, a mediclaim policy can keep a waiting period of 24 months to 48 months. You can only file a claim after this time. Select a policy having fewer additional clauses and minimum waiting duration.
Also Read – Critical Illness Insurance Plans Available In India: Types And Benefits
Reasons to Buy Health Insurance from Navi
Navi offers one of the best mediclaim policies in India. Its policy is meant for both families and individuals, providing coverage of ₹ 2 lakhs-₹ 1 crore. It settles cashless claims within 20 minutes and has a claim settlement ratio of 97%.
Navi's health policy provides more than 20 medical benefits, which includes Covid-19 treatment, daycare procedures, domiciliary treatment, ambulance expenses, critical illness cover and many more. It covers more than 10,000 network hospitals and above 400 locations in India. Go to the Navi app Android or iOS to know more!
Final Word
Choosing the best mediclaim health insurance from a vast range of options is not a matter of joke. The above-mentioned policies are a guide for you. Keeping financial goals in mind, select a plan with comprehensive coverage and affordable premium.
FAQs on Top Mediclaim Health Insurance
How many types of mediclaim policies are there?
There are 7 major types of mediclaim policies that cater to the needs of the people. The categories are listed below:
Family floater
Individual
Group mediclaim
Critical illness
Senior citizens
Maternity insurance
Disease-specific
Child-specific
What are group Mediclaim policies?
A company offers a group mediclaim policy to its employees. The employees can also include their family members under the plan in some instances. The company pays premiums of its employees, and an additional premium can be paid as well to increase coverage. However, coverage of this policy is limited.
What are overseas Mediclaim policies?
An overseas or international mediclaim policy is one that covers charges of emergency hospitalisation while travelling abroad or overseas (outside India). The plan includes in-patient and out-patient treatment, trip cancellation, checking baggage, loss of passport, etc.
What are the documents required to buy a Mediclaim policy?
You will need the following documents while purchasing a mediclaim policy:
Proposal form (fill it up properly)
Identity proof (driving license, Aadhaar card, passport, etc.)
Age proof (voter ID card, passport, Aadhaar card, etc.)
Address proof (Aadhaar card, driving license, etc.)
Pre-policy health checkup reports
Passport-size photographs
What is domiciliary hospitalization in a Mediclaim policy?
Domiciliary hospitalisation is a situation in which a patient is treated at home. A medical policy gives coverage for such treatment, provided that in-network hospital beds are not available or the person cannot be taken to a hospital.
Before you go…