The ongoing pandemic has restructured the economic and social order and forced individuals to adjust to the new reality. Previously, one would consider an insurance policy a mere investment, but now it has become more of a necessity.
Furthermore, considering financial security, there has been a change in an individual's perception of health insurance policies. Therefore, you should know everything about Covid insurance, its policy premiums, inclusions, exclusions, features and benefits.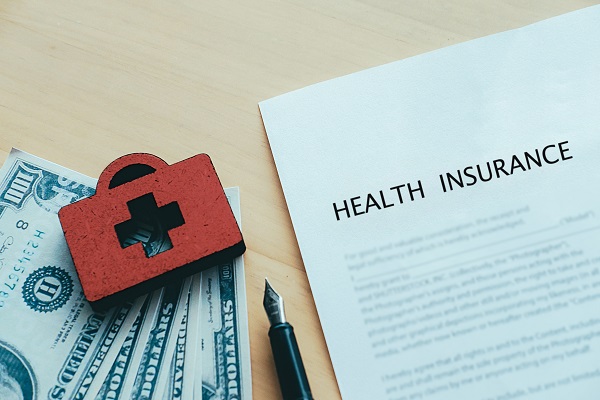 Details of Covid 19 Insurance Premiums
To avail of the benefits under this insurance policy, a member must pay premium amounts online. Some insurers allow monthly payment of premiums making the entire process affordable and accessible. 
Here is a chart showing the premium amounts and their corresponding coverage:
| | |
| --- | --- |
| Premium Amount (in Rs., Starting from Maximum) | Coverage up to |
| 1469 | Rs. 2 lakh |
| 1402 | Rs. 1.5 lakh |
| 1339 | Rs. 1 lakh |
| 952 | Rs. 50,000 |
Moreover, the coverage will be applicable once a member is diagnosed with this disease. This happens because coronavirus is a new disease and is not under the pre-existing illness category. 
Generally, insurers provide two Covid insurance policies. Given below is a table containing the details of the sum insured for both policies:
| | |
| --- | --- |
| Covid Insurance Policy | Sum Insured |
| Corona Kavach Policy | Starting from Rs. 50,000 to Rs. 5 lakh |
| Corona Rakshak Policy | Starts from Rs. 2.5 lakh to Rs. 5 lakh |
Apart from these, policyholders under a group health insurance policy must check with their insurers if their plan covers Covid treatment expenses.
Check out the features of the Corona insurance policy in the following sections.
Also, Read – https://navi.com/blog/medical-insurance-for-family/
Features of Covid Standard Health Insurance Policy
Individuals should be aware of the Covid-19 insurance features before proceeding to its application. The features are as follows:
Selecting a policy from two options is comparatively easier than other health insurance policies with several variants.
A standard health plan for Covid-19 may be availed on a family floater basis.
To streamline the entire health plan, there are no deductibles in this policy. This means that insurers will settle claims without charging anything from an insured.
In addition, there are several benefits of a corona insurance policy that makes it an ideal option for members planning to secure their finances in the long run.
Covid Insurance Benefits
Take a look at the benefits of this insurance policy before opting for it.
1. Provides financial security
Considering the mortality rate of this disease, it is necessary to get hold of a plan that offers sufficient financial stability during unforeseen circumstances. Even if the member passes away due to this disease, his or her family members will receive the sum insured.
2. Affordable premiums
This plan offers coverage to both members and their families at nominal premium rates. Applicants can get comprehensive health benefits coverage with a paperless process on choosing Navi Health Insurance. Download the Navi App and avail cashless claims in under 20 minutes from over 10,000 network hospitals and premiums as low as INR 241 per month. 
3. Easy claim settlement procedure
After considering the social distancing norms, insurers offer cashless claim settlement options on Covid insurance.
4. Fund availability for other expenses
As the Covid-19 treatment expenses require a lot of money, it can jeopardise future plans and goals. However, an insurance policy can cover such expenses and make funds available for other emergencies.
Also read – https://navi.com/blog/super-top-up-health-insurance/
Inclusions under Covid-19 Insurance Policy
Refer to the following table to know about the corona insurance inclusions.
| | | |
| --- | --- | --- |
| Essential Covers | Standard Covers | Add-on Covers |
| Pré-hospitalisation expenses | ICU room rent | Maternity benefits with a newborn baby |
| Accidental hospitalisation | Daily hospital cash | |
| In-patient hospitalisation expenses | Post-hospitalisation expenses | |
| Day-care procedures | Road ambulance expenses | |
| Critical illness hospitalisation | Home hospitalisation | |
| | Organ donor expenses | |
| | Recovery benefit | |
| | Alternate treatment | |
Exclusions under Corona Insurance Policy
Although the Covid insurance policy covers the maximum expense, here are some exceptions to it:
Home quarantine
The insurance policy does not cover the expenses you incur during the quarantine period.
Pre-existing diseases
Any medical expenses incurred during pre-existing illness treatment will not be covered under this plan until the end of a waiting period.
Non-recognised quarantine centre
For coronavirus treatment, it is advisable to get treatment from recognised centres. Treatment from non-recognised quarantine centres does not fall under the coverage of an insurance policy.
Prenatal and postnatal expenses
An insurance policy for Covid-19 treatment expenses does not include prenatal and postnatal expenses unless it results in hospitalisation.
Hospitalisation without doctor's recommendation
It is vital to carry a written prescription from a doctor regarding a patient's hospitalisation to raise a claim for hospitalisation expenses under this policy.
Reasons to Purchase a Corona Insurance Plan
Considering the rise in Covid-19 cases, it is uncertain whether you will contract the disease or not. Therefore, to be on the safer side, one should secure his and his family's future by applying for corona insurance.
In addition, this insurance policy comes with reasonable premiums and offers valuable benefits that make it an ideal choice during difficult times such as this.
Finally, insurers offer cashless claims for this policy. Therefore, members can avail of benefits by maintaining strict social distancing norms.
Cancellation Process of a Covid Insurance Policy
To cancel corona insurance policies, check out the following steps:
Contact the support team of the insurance company to submit the cancellation request.
Members must write a cancellation letter online or offline and state the policy details and reason for cancelling the policy before sending it.
On receiving the cancellation request, the respective insurer will try to provide a solution.
In case a member still wants to cancel the policy, the cancellation process will be initiated.
Depending on the insurance tenor, the insurer will deduct the premium amount and refund the rest of the amount.
On successful cancellation, members will receive a letter or e-mail regarding their policy cancellation.
Final Word
From the aforementioned sections, it is evident that a Covid insurance policy is necessary in recent times. Nevertheless, individuals should go through the details such as its features, benefits, inclusions, exclusions and more before applying for it.
Frequently Asked Questions
Q1. Will an existing health insurance policy cover Covid-19 expenses?
Ans: Yes, a person with a health insurance policy can raise claims for Covid-19 treatment. However, if an individual purchases health insurance after testing positive, the insurer will not cover Covid treatment expenses. 
Q2. What is the waiting period for Covid insurance?
Ans: A member needs to wait for 16 or 30 days since the day of policy commencement to avail of coverage. 
Q3. What are the documents required for Corona insurance?
Ans: Mostly KYC documents are necessary for Corona insurance. However, insurance providers like Navi come with paperless insurance application procedures.
Before you go…
Looking for instant 🚀 personal loans 24*7 anywhere, anytime? Install the Navi app now!
Or, maybe you're looking to buy that house you've been eyeing 🏠 and you need a loan of up to Rs. 5 crores. Install the Navi app now and get your instant in-principle approval right away! Interest rates starting at 6.40% p.a.
How about an affordable health insurance policy 👨‍⚕️ starting at a monthly premium of just Rs. 241? Install the Navi app and get your policy in under 2 minutes
Instead, want to put your savings into action and kick-start your investment journey 💸 But don't have time to do research. Invest now with Navi Nifty 50 Index Fund, sit back, and earn from the top 50 companies.
Picture Credits – FreePik