With COVID-19 still making Its presence felt across the country, it has become imperative to sign up for a comprehensive health insurance policy which will provide you with a safety net in case of any medical emergency.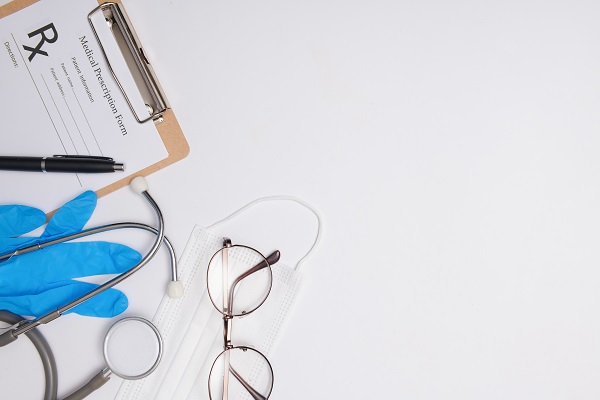 The Corona Rakshak policy is a COVID 19-specific health insurance policy standardised by the IRDAI (Insurance Regulatory and Development Authority of India) for all health and general insurance companies. With this policy, the insured customer will receive a lump sum amount ranging from Rs. 50,000 to Rs. 2.5 lakhs if he/she is hospitalised for more than three days for COVID-19 treatment.
The policy offers a complete insured sum instead of cashless treatment or reimbursement.
If you are planning to buy a Corona Rakshak Policy, then consider taking a look at the various terms and conditions before making a decision. 
Features of the Corona Rakshak Policy
COVID-19 treatment can be cost-intensive. The Corona Rakshak health insurance policy is designed to financially protect you and your family members if they are diagnosed with COVID-19. Given are some of the unique features of this policy:
How does it work?
The policy will pay a fixed lump sum amount if –
A Government-authorised testing centre diagnoses the insured person with COVID-19.
If the patient gets admitted to a hospital for 72 hours or more after testing COVID positive.
Lump-sum insured
The insured sum starts at Rs. 50,000 and continues in multiples of Rs. 50,000 up to a maximum of Rs. 250,000. You only have to pay a one-time premium to get the insurance.
Tenure
The policy comes with short-term tenures of 3.5, 6.5 and 9.5 months without the option to renew it.
Age limit
Anyone between the age of 18 years and 65 years can get the policy.
What's covered?
The policy covers doctors' fees, room rent, ICU (Intensive Care Unit) charges, surgeon's fees, nursing and board charges, etc. It also covers expenses for oxygen, ventilators and lab tests.
Corona Rakshak Policy Premium Rates
Navi offers a number of health insurance policies, including standard Coronavirus covers such as Corona Kavach and Corona Rakshak. Take a look at the premium rates for ages of 18 to 65 years to check if this insurance policy fits your requirements (18% service tax included).
| | | | | | |
| --- | --- | --- | --- | --- | --- |
| Sum Insured | Rs. 50,000 | Rs. 100,000 | Rs. 150,000 | Rs. 200,000 | Rs. 250,000 |
| Tenure- 3.5 months | Rs. 670 – Rs. 1627 | Rs. 1,340 – Rs. 3,254 | Rs. 2,011 – Rs. 4,882 | Rs. 2,680 – Rs. 6,509 | Rs. 3,350 – Rs. 8,136 |
| Tenure- 6.5 months | Rs. 1,005 – Rs. 2,441 | Rs. 2,010 – Rs. 4,882 | Rs. 3,015 – Rs. 7,322 | Rs. 4,020 – Rs. 9,762 | Rs. 5,026 – Rs. 12,204 |
| Tenure- 9.5 months | Rs. 1,206 – Rs. 2,929 | Rs. 2,412 – Rs. 5,858 | Rs. 3,618 – Rs. 8,786 | Rs. 4,824 – Rs. 11,715 | Rs. 6,030 – Rs. 14,644 |
You can also check out other health insurance policies extended by Navi to find the one that matches your needs. Download the Navi App to secure the health of your entire family in less than 5 minutes! The most amazing thing is that the whole process is paperless and very efficient.
Also Read – https://navi.com/blog/critical-illness-insurance/
What are the Benefits of Getting the Corona Rakshak Policy?
Following are some of the reasons why people may want to get a Corona Rakshak insurance policy:
100% lump sum payout of the sum insured  
Reasonable premium
 
The policy has a very short waiting period of 15 days.
Corona Rakshak saves policyholders from expensive hospital bills, ambulance charges, ICU costs and more. 
What Coverage is Included Under the Corona Rakshak Policy?
ICU expenses
The lump-sum can be used entirely for the ICU (Intensive Care Unit) expenses. 
Hospitalisation costs
If one is hospitalised for more than 72 hours, he/she can get the lump sum amount for hospital bills. The policy covers boarding charges, room rent, fees for consultants, anaesthetics, diagnostic tests, surgical appliances, etc.
Covers home treatment
The insurer will pay for home treatment care for up to 14 days.
Ambulance charges
Ambulance charges of up to Rs. 2,000 is covered by the Corona Rakshak policy.
Pre and post hospitalisation expenses
The policy covers treatment expenses incurred 15 days prior to getting hospitalised as well as expenses incurred 30 days after discharge.
Comorbid conditions
Along with Covid-19 treatment, this policy also covers treatment expenses for pre-existing health conditions and any comorbidity.
AYUSH treatment
Corona Rakshak covers treatment expenses provided by an AYUSH (Ayurveda, Yoga and Naturopathy, Unani, Siddha and Homeopathy) practitioner.
What Expenses are Excluded from the Corona Rakshak Policy?
Diagnostic tests and medical treatment for Covid-19 outside India are excluded from Corona Rakshak's coverage.
If a person travels to a restricted country during the pandemic, he/she will be excluded from the policy's coverage.
The insurer can also reject a claim if the insured person gets his/her Covid test from a non-authorised diagnostic centre.
The policy does not cover medical expenses unrelated to Covid-19.
The policy also excludes claims raised during the 15-day waiting period.
To raise a claim, the insured person must get hospitalised for at least 72 hours.
Corona Rakshak does not cover the costs of buying any medicines not prescribed by one's doctor.
Also Read – https://navi.com/blog/arogya-sanjeevani-policy/
Final Word
The Corona Rakshak policy will allow a person to be financially prepared for the unpredictable Covid-19 virus, which devastated countless families across the world. With a lump-sum payment, covering all manners of treatment costs, hospital bills, ambulance charges and more, the policy allows people to recover stress-free from the virus.
You can safeguard yourself and your family from Coronavirus with Navi's Corona Rakshak policy. With affordable premium rates and instant claim approvals, it is a must-have during such uncertain times.
Frequently Asked Questions
Q1. How can you get Corona Rakshak policy online?
Ans: You can download the Navi Health Insurance app on your smartphone from Google Play. Choose the Corona Rakshak policy and enter details for the sum insured and tenure to instantly buy the insurance.   
Q2. How many times can you make claims under the policy?
Ans: This is a one-time benefit policy offering the entire lump sum for Covid-19 treatment and gets terminated upon payment. 
Q3. Is it possible to get a family plan with Corona Rakshak?
Ans: No. The Corona Rakshak is an individual plan and does not provide the option to add family members to it. 
Q4. Is there any difference between the Corona Kavach and Corona Rakshak policies?
Ans: Yes. The Corona Kavach is an indemnity-based policy providing coverage from Rs. 50,000 to Rs. 5 lakhs and makes payments for hospital-related expenses only. Corona Rakshak policy is a benefit-based policy that provides a lump sum amount if the insured is hospitalised for a minimum of 72 hours.
Q5. Would I need any pre-medical screening to avail of this policy?
Ans: No. You don't need to undergo any medical screening or check-ups before getting the Corona Rakshak policy.
Before you go…
Looking for instant 🚀 personal loans 24*7 anywhere, anytime? Install the Navi app now!
Or, maybe you're looking to buy that house you've been eyeing 🏠 and you need a loan of up to Rs. 5 crores. Install the Navi app now and get your instant in-principle approval right away! Interest rates starting at 6.40% p.a.
How about an affordable health insurance policy 👨‍⚕️ starting at a monthly premium of just Rs. 241? Install the Navi app and get your policy in under 2 minutes
Instead, want to put your savings into action and kick-start your investment journey 💸 But don't have time to do research. Invest now with Navi Nifty 50 Index Fund, sit back, and earn from the top 50 companies.
Image courtesy: jcomp/freepik