Debt consolidation is the process of consolidating multiple debt obligations into a new loan with a more favourable term structure, such as a reduced interest rate structure, a more extended repayment period, and so on. The money from the new loan is utilized to pay off other debts in this case. Keep reading to know what a debt consolidation loan is, how it works, its benefits, and how to make the right use of it.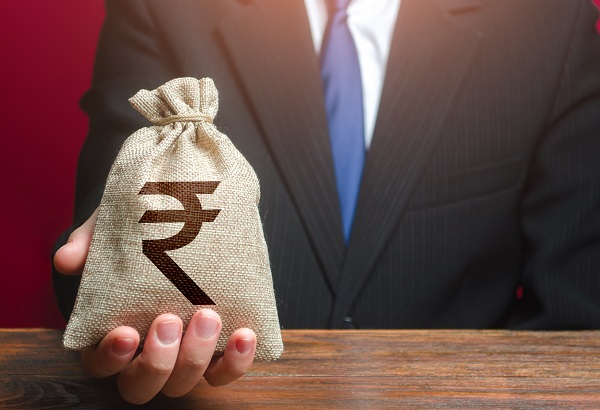 What Is Debt Consolidation Loan And How It Works?
A debt consolidation loan is a larger loan that helps pay off a small debt(s). This may help you save money on interest. You only have to make one payment instead of paying EMIs to multiple creditors. For debts that are not secured by an asset, debt consolidation may be a good option. Loans are taken for education, credit card debt, and personal loans are examples of unsecured obligations that can be used to consolidate debt.
For example, you have a Rs 3,00,000 debt commitment, including a Rs 1,00,000 two-year loan with a 12% interest rate. Another loan of Rs 2,00,000 is available with a 10% yearly interest rate.
The combined monthly payment for both loans is roughly Rs 11000, including a loan with one payment of Rs 5170 and a loan with two payments of Rs 5830.
The borrower might contact a debt consolidation company to learn more about the arrangement. They might consolidate both loans into one and cut the easy monthly instalments or EMIs to roughly Rs 6000.
However, before taking a debt consolidation loan, ensure that you have the capacity to repay the loan on time. After all, this is also a type of loan and you will need to pay EMIs every month based on the interest rate and tenure.
Also read: What is a consolidated account statement: Benefits, steps to generate
Importance Of Debt Consolidation
Consumers utilize debt consolidation to pay off a small debt in one go by taking out a larger loan. They save money on interest and the finance cost of the small loan they owe by doing so. Instead of making payments to different creditors – the borrower would have to make one payment.
Debt consolidation is possible for debts that are not secured by an asset. Unsecured loans such as education loans, credit card debt, and personal loans are examples of unsecured loans that can consolidate debt.
When it comes to debt consolidation – borrowers should take a few steps. Identify your debt(s) commitments, the total amount you owe the lenders, the period or tenure, apply for a consolidation loan, pay off other debts after receiving the loan, and stick to the consolidated loan's payment cycle.
How does Debt Consolidation work?
When a borrower wants to consolidate debt, they go to their bank or another lender and apply for a personal loan, a balance transfer credit card, or another debt consolidation option. The lender may pay down the borrower's other bills immediately in the case of a debt consolidation loan, or the borrower may take the cash and pay off his or her remaining balances. Many balance transfer credit cards, likewise, have a recommended method of combining a cardholder's existing cards.
Once the borrower's pre-existing debts have been paid off with the new loan funds, the borrower will only have to make one monthly payment on the new loan. While debt consolidation might reduce a borrower's monthly payment, it does so by extending the loan length of the aggregated loans. Consolidating loans also simplifies payments and makes financial management easier—especially for borrowers who have trouble managing their finances.
Assume you have four credit cards outstanding, each with the following balances:
25,000 rupees on credit card A
30,000 rupees on credit card B
40,000 rupees on credit card C
25,000 rupees on credit card D
In this scenario, you have a total credit card debt of INR 1,20,000 spread across four cards, with annual percentage rates (APRs) ranging from 16% to 25%. If your credit score has improved since you applied for your current cards, you may be eligible for a balance transfer card with a 0% introductory annual percentage rate (APR) that allows you to pay off your existing cards interest-free for a defined amount of time. Alternatively, you may take out a debt consolidation loan with an APR of 8%, which is lower than your present rates but not 0%.
How To Apply For Debt Consolidation Loan
You can get a debt consolidation loan from various lenders in India. The application process is simple and requires the usual documents like any other loan. Here's how you can apply for a debt consolidation loan.
Step 1: Check eligibility
Step 2: Select the loan amount
Step 3: Upload required documents
Step 4: Apply
Upon verification, the lender will approve your application and the loan will be disbursed into your account within 3-4 days.
Debt Consolidation Loan Eligibility Criteria
| | |
| --- | --- |
| Age | 23 – 65 |
| Income Per Month | Rs.15,000 & above |
| Employment | Salary or Self-employed |
| CIBIL Score | Minimum of 700 |
Also Read: CIBIL Score Calculator And How To Check CIBIL Score Online
Benefits Of Debt Consolidation Loan
Debt consolidation loan provides several benefits:
The number of payments and rate of interest you deal with is reduced when multiple loans are combined into a single loan. Consolidation helps you improve your credit by lowering your chances of missing or paying late payments. If you're striving for a debt-free lifestyle, you'll also have a better idea of when all of your debt will be paid off.
It Is Possible To Repay The Loan Sooner
If the interest rate of a debt consolidation loan is lower than your debt, consider making extra payments with the money you save each month. It will help you to repay the loan sooner saving you even more money in interest over time. Keep in mind that debt consolidation frequently means lengthier loan terms, so you'll have to pay off your debt earlier to reap the benefits.
Also Read: How To Plan Loan Repayment on Time: Different Loan Repayment Options In India
Let's say your credit score has improved while applying for other loans – you may be able to reduce your overall interest rate by consolidating obligations. Significantly, if you don't combine it with a long-term loan, you can save money throughout the loan's life. To guarantee you obtain the best deal, shop around for lenders that provide a personal loan prequalification process.
Tips For Efficiently Using A Debt Consolidation Loan
If you're considering consolidating debt, whether to make monthly payments easier or save money on interest, follow these guidelines:
Address More Serious Issues: If you spend too much money on particular bills each month, have a spending problem, or don't have a family budget, you may find yourself in need of a second loan to consolidate more debt. A debt consolidation loan works best when you have a well-balanced budget and spend responsibly.
Consolidation vs Settlement: A debt consolidation loan consolidates all or part of your previous debt into a single, manageable loan. Whereas a debt settlement occurs when a creditor agrees to cancel a debt in exchange for a lower-than-full payment. Colonies appear on credit reports as "Settled" or "Paid Settled," rather than "Paid in Full." Although credit scores fluctuate dramatically based on various factors, according to FICO's hypothetical credit report scenarios, a single debt settlement can significantly impact your credit score, whether it is high or low right now.
Avoid Using Credit Cards: It can be tempting to start charging products again after consolidating your debt, particularly credit card amounts. Although a single modest transaction might not result in an unmanageable balance, a series of small purchases can quickly build up. Remember that you still owe the same amount as before you consolidated your debt, so avoid using your credit cards.
Also read: How to improve your credit score: 11 guaranteed ways
Final Word
If you have several monthly payments, high-interest obligations such as credit cards, or think you may benefit from a lower monthly price, a debt consolidation loan may be suitable for you. Talk to a qualified specialist about automating your monthly payments and consolidating your debt.
In case you're planning to buy a house, you can download the Navi app on Android or iOS and apply for a home loan. The entire application process is 100% paperless and you get an in-principal approval within minutes. With Navi, you can get home loans up to Rs. 10 crores at attractive interest rates starting from 6.46% p.a.
FAQs On Debt Consolidation Loans
Q1. What is the most innovative way to consolidate debt?
Ans: Credit card consolidation is the most effective way to pay off credit card debt. When you consolidate credit card debt, you merge your previous credit card debt into a single loan with a lower interest rate. You can save money each month and pay off debt faster if you have a lower interest rate.
Q2. When can debt consolidation be considered a bad idea?
Ans: It is a terrible decision if debt consolidation does not save you money. It occurs when the interest rate on your new loan or line of credit is higher than the interest rate on your previous obligations, defeating the objective of debt consolidation. The sole benefit in such an instance would be having all of your debts in one location.
Q3. How do I combine all debts in one payment?
Ans: You can do so by taking the necessary steps:
Make a list of the debts you'd like to pay off.
List the total amount owed, the monthly payment due, and the interest rate charged next to each obligation.
Add up all of your debts and enter the total in one column.
With a debt consolidation loan, you now know how much you'll need to borrow.
Before you go…
Looking for instant 🚀 personal loans 24*7 anywhere, anytime? Install the Navi app on Android or iOS now!
Or, maybe you're looking to buy that house you've been eyeing 🏠 and you need a loan of up to Rs. 10 crores. Install the Navi app on Android or iOS now and get instant in-principle approval right away! Interest rates starting at 6.46% p.a.
How about an affordable health insurance policy 👨‍⚕️ starting at a monthly premium of just Rs. 241? Install the Navi app on Android or iOS now and get your policy in under 2 minutes
Instead, want to put your savings into action and kick-start your investment journey 💸 But don't have time to do research. Invest now with Navi Nifty 50 Index Fund, sit back, and earn from the top 50 companies.