Cashless mediclaim provides much-needed financial aid during medical emergencies. Policyholders, when faced with such a circumstance, can bear their hospitalisation expenses without any upfront payment. They can directly settle the bill with their insurer's network hospital and receive the best quality treatment without any delay.
Currently, a number of insurance companies in India offer such health insurance plans with a cashless claim settlement facility. It is imperative to have the details in place so that one can make the best pick.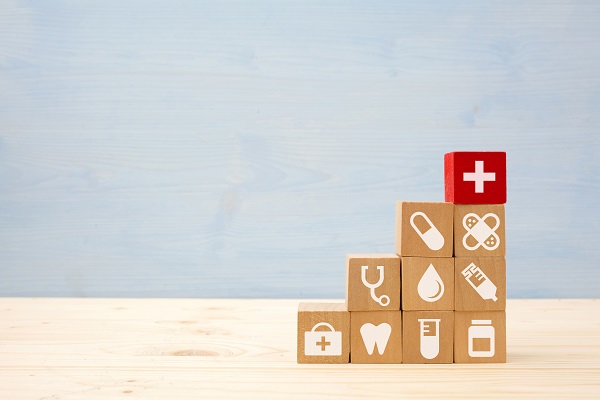 Why Should You Buy a Cashless Mediclaim Policy?
Individuals turn to cashless health insurance plans for numerous reasons, some of which are discussed below:
Protection against emergencies
Medical emergencies, coupled with the rising cost of healthcare, can burn a hole in one's pocket. So, it is necessary to plan for contingencies beforehand by purchasing a comprehensive health insurance policy.
Moreover, a cashless mediclaim policy is all the more beneficial as it saves time, thereby streamlining the hospital admission process. An insured can avail of the required treatment by simply furnishing his/her health card to authorities. 
Comprehensive coverage
Cashless health insurance plans usually account for multiple expenses, such as pre and post hospitalisation charges, in-patient care, ambulance cost, and domiciliary treatment, among others. As a result, they offer comprehensive coverage to policyholders. In addition, some plans also cover diagnostic tests and health check-ups.
Safeguards one's health during travels
Let's say an individual faces a health emergency while travelling. Here, being in a new and unknown location can hinder him/her from availing of the best treatment. This is where health insurance policies with a cashless claim facility can come in handy. Insurance providers assure policyholders of reliable medical services that can be availed from any of their network hospitals. This reduces the hassle of arranging for hospitalisation and helps secure timely treatment in case of a medical emergency during travel. 
Tax benefits
Holders of cashless mediclaim can also enjoy tax benefits on the premium paid towards their plan under section 80D of the Income Tax Act, 1961. Premium payments up to Rs. 50,000 for individuals and Rs.25,000 for individuals aged below 60 years are eligible for tax benefits.
Also Read – https://navi.com/blog/cashless-health-insurance/
Features and Benefits of a Cashless Mediclaim Policy
The salient features of these plans are decided by insurers and, therefore, vary among providers. That said, most cashless mediclaim plans come with some standard features and have many associated benefits, such as the following:
They allow one to avail of treatment at network hospitals without paying any cash
They include in-patient hospitalisation expenses for over 24 hours
Such plans cover pre and post hospitalisation costs
Cashless mediclaim policies comprise no claim bonus (NCB)
They cover expenses related to ambulance, emergency hospitalisation, domiciliary treatment, etc.
Such plans provide complementary health check-ups
Types of Cashless Mediclaim in India
There are several types of cashless mediclaim plans, which can be broadly classified into these categories:
Individual Cashless Mediclaim Policy
This kind of plan financially covers only the policyholder against medical charges arising during hospitalisation.
Cashless Health Insurance Policy for Senior Citizens
This plan offers financial coverage against medical expenses to individuals aged 60 years or above.
Cashless Family Health Insurance Policy
Under this plan, one can cover himself/herself as well as the entire family.
Claim Procedure for Cashless Mediclaim
Insurance companies operate in collaboration with hospitals across India. As a result, they maintain a wide network of hospitals, wherein policyholders can receive treatment, and if eligible, avail of the associated benefits of a cashless claim process. 
Typically, an insurer pays for medical expenses up to one's sum insured directly to the hospital and in the following manner:
Emergency hospitalisation
In case you require immediate care, you are required to initiate the cashless claim process within 24 hours of hospitalisation. 
Produce your health insurance card at the hospital. This card contains information like your policy number, the type of plan you hold, and the name of your insurer.
Fill out the pre-authorisation form and submit it at the insurance desk. 
Your request is then processed and approved by a third-party administrator or TPA. Moreover, in emergency situations, it is compulsory for a TPA to process your claim within 6 hours of initiation. 
Your insurance company settles your medical expenses directly with the hospital.
Planned hospitalisation
Go through your insurer's list of network hospitals and select one where you want to receive treatment.
Submit your policy card to the hospital and collect the pre-authorisation form. Alternatively, you can download this form online from your TPA's website.
Fill up the form and submit it at the insurance desk.
Wait for the TPA to process and approve your claim.
Usually, having a health insurance policy from a provider that follows a simple claim process allows the insured to access the required treatment without any delay. For example, Navi Health Insurance Policy follows an entire digital claim process, which facilitates cashless claim settlement in 20 minutes. This simplifies the claim process significantly. 
Also Read – https://navi.com/blog/medical-insurance-for-family/
What Is Not Covered in a Cashless Mediclaim Policy?
Although cashless mediclaim protects you from several financial blows arising out of hospitalisation, it comes with certain limitations. Therefore, certain health conditions are not claimable under these plans, including the ones listed below:
Pre-existing diseases
Diseases contracted within a specific predefined period from policy purchase
Dental treatments
Birth control and hormonal treatments
Sexually transmitted diseases
Non-medical charges, such as service charges, administrative fees, and expenses for toiletries.
Vaccination
Cosmetic and plastic surgery
Maternity expenses (if not opted as an add-on benefit)
Factors to Consider Before Buying Cashless Mediclaim
Before purchasing a plan, we recommend that you pay heed to the following factors:
Sum Insured
The suitability of a plan's sum insured depends on your location. For instance, if you reside in a smaller city, a sum insured of up to Rs.3 lakh should suffice. However, if you live in a metropolitan city, a sum of at least Rs.5 lakh will be essential.
Claim Settlement Ratio
This is one of the most critical factors to check before opting for an insurance company. Most leading insurers in India have a high claim settlement ratio. For example, Navi Insurance has a claim settlement ratio of 97% for cashless claims in India.
Maternity Benefits
It is imperative for individuals to check the waiting period before they can claim maternity expenses. Moreover, a plan with maternity benefits provides financial coverage to women against pregnancy-related expenses, thereby allowing them to tide over the same easily.
Day-Care Treatments
In today's age and time, several treatments do not call for 24-hour hospitalisation. Therefore, some insurance companies that offer cashless mediclaim cover such expenses under the heading 'day-care treatment'.
Network Hospitals
One can make a cashless claim settlement at a network hospital of his/her insurer. Therefore, before buying a plan, you must assess your insurer's list of network hospitals and ensure that it includes one in or around your vicinity.
Furthermore, you should keep the following points in mind:
Cashless mediclaim is only available at network hospitals
If your cashless claim request is denied, you can pay for all the expenses at the hospital, which will be reimbursed later.
It is vital to promptly inform your insurer or TPA about your hospitalisation to avail cashless facility
Cashless settlement is subject to the terms and conditions in the policy wordings of an insurance company
Final Word
Today, most insurance companies are lining up cashless mediclaim plans. However, given the variety of plans available, it can be tough to choose a plan. So, we suggest you take the above-mentioned points into account and select an insurance policy that fulfils your requirements. Or, you can rely on notable names like Navi Insurance for comprehensive health coverage.
Navi has a wide range of 10,000 plus network hospitals and has premium options starting as low as INR 241 per month. If you are planning to buy health insurance,  just download the Navi App now! 
Frequently Asked Questions
Q1. When can I raise a mediclaim?
Ans: You can make a claim as soon as the waiting period of your mediclaim plan is over.
Q2. What is group mediclaim policy?
Ans: A group medical policy provides coverage to the insured employees of an organisation or company for domiciliary care or hospitalisation during their policy period.
Q3. How can I check my mediclaim status?
Ans: Policyholders can check their mediclaim status by visiting the official website of their insurance company. 
Q4. How much mediclaim should I have?
Ans: A health insurance plan should cover at least 50% of your annual income. In addition, experts in personal finance recommend a minimum mediclaim of Rs. 5 lakh.
Before you go…
Looking for instant 🚀 personal loans 24*7 anywhere, anytime? Install the Navi app now!
Or, maybe you're looking to buy that house you've been eyeing 🏠 and you need a loan of up to Rs. 5 crores. Install the Navi app now and get your instant in-principle approval right away! Interest rates starting at 6.40% p.a.
How about an affordable health insurance policy 👨‍⚕️ starting at a monthly premium of just Rs. 241? Install the Navi app and get your policy in under 2 minutes
Instead, want to put your savings into action and kick-start your investment journey 💸 But don't have time to do research. Invest now with Navi Nifty 50 Index Fund, sit back, and earn from the top 50 companies.