Unlike other diseases, cancer usually does not have a cure. However, with the advancement in medical science, it is now possible to treat this critical illness in its early stages. That said, cancer treatments can be expensive, leading to a major financial burden. However, with a cancer insurance policy, you can comfortably manage the cost of treatment.
Ideally, the best cancer insurance plan will provide an all-encompassing financial coverage against cancer-related expenses. However, to make the most of such a policy, it is best to check out the top insurance plans, their accompanying features, exclusions and more.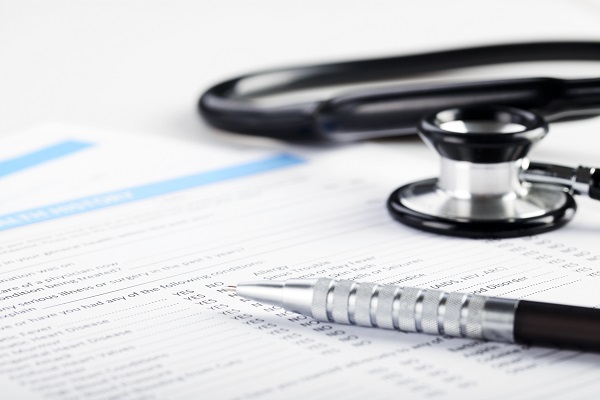 Best Cancer Insurance Policies in India
It can be quite overwhelming for you to choose a suitable cancer insurance policy. Here are some of the leading cancer insurance policies in India. Check their features and offerings to choose the best cancer insurance plan in India:
Max Life Cancer Insurance Plan
This plan includes benefits for all types of cancer in the early, major as well as advanced stages. In addition, you can get an immediate payout upon diagnosis, regardless of the cancer stage. The minimum and the maximum sum insured are Rs. 10 lakh and Rs. 50 lakh, respectively.
The minimum annual premium is as low as Rs. 1,490. Also, this plan comes with a minimum term of 10 years with a waiting period of 180 days from the date of initiation of the insurance policy.
Navi Critical Illness Cover
The Critical Illness Cover from Navi offers financial protection against over 40 critical ailments, including cancer of specific severity. You can pay for doctor consultations, medicines, and other necessary treatments with this CI plan.
Download the Navi App to find out more about its Critical Illness Cover. With Navi Critical Illness Cover you can settle a cashless claim in 20 minutes from over 10,000+ network hospitals in more than 400 locations all over India.
HDFC Life Cancer Care Plan
You can choose between any of the 3 plans under this cancer insurance policy: Silver, Gold and Platinum. Each cancer care plan comes with varying features and benefits. You are free to pay the premium in any following frequencies: yearly, half-yearly, monthly or quarterly. The policy term ranges between 10 years and 20 years.
ICICI Prudential Heart/Cancer Protect
The sum insured stands between a minimum of Rs. 2 lakh and a maximum of Rs. 50 lakh and will increase by 10% in coverage for every 'no-claim' year. In addition, you can enjoy tax deduction benefits and also benefits from the waiver of premium. The policy term extends between 5 years and 40 years, while the waiting period is 6 months from the date of commencement.
Types of Cancers Covered by Cancer Insurance Policies
Cancer insurance policies usually cover the following types of cancers in the early and advanced stages:
Ovarian cancer
Lung cancer
Stomach cancer
Prostate cancer
Breast cancer
Hypopharynx cancer
Also Read – https://navi.com/blog/critical-illness-insurance/
Top Benefits of having a Cancer Insurance Policy
Cancer insurance policies come with a host of benefits. Here are some of the most significant advantages that you can enjoy with a standalone cancer insurance policy:
Payment of Lump-sum Amount
You can receive a lump sum payout with a cancer insurance policy if the disease is diagnosed in its early stage. The payment amount typically stands at 20% to 25% of the pre-decided sum insured.
You will get the remaining portion of the sum insured during the final or advanced stage of the disease. Certain cancer insurance policy providers also provide check-ups devoid of additional expenses throughout the policy.
Extensive Financial Coverage
Cancer insurance policies usually cover several types of cancer, except a few, such as skin cancer. These are usually available at a pocket-friendly premium. As a result, you can expect financial coverage against a wide range of expensive cancer treatments such as chemotherapy, radiotherapy, surgery, and more.
Tax Benefits
As per Section 80D of the Income Tax Act, you are eligible for tax benefits if you are a cancer insurance policyholder. You can avail of a tax deduction of up to Rs. 25,000. However, senior citizens are allowed to avail of higher tax deductions.
Stable Source of Income
Some cancer insurance policies also provide income benefit features if one loses employment due to diagnosis. The income benefit feature acts as a fixed and reliable source of income. Notably, this amount will be a fixed percentage of the sum insured.
Eligibility Criteria for Buying Cancer Insurance Plans
You need to fulfil the following criteria to be eligible for cancer insurance policies available today:
A waiting period of a minimum of 180 days needs to be fulfilled before your policy gets activated.
Usually, the insurance company offers a cancer insurance policy to individuals between 18 years and 65 years. However, some companies might provide such insurance covers for minors as well. In that case, any of the parents has to be under the same policy cover.
The minimum sum insured under any cancer insurance plan has to be Rs. 5 lakh.
You can choose a policy term of up to 20 years. However, the maximum maturity age should not ideally exceed 75 years.
Exclusions under Cancer Insurance Policy
Most cancer insurance policies come with certain exclusions. So, to avail the best possible cancer care treatment, you should be aware of the limitations as well.
Here are some of the exclusions that can prevent you from successfully raising a claim:
The insurance company will not cover any pre-existing illness, attempted suicide, or self-inflicted harm.
You cannot claim benefits if the diagnosed cancer happens due to any of the following reasons: organ donation, sexually transmitted diseases like HIV, biological, nuclear, or chemical contamination, etc.
Also Read – https://navi.com/blog/critical-illness-insurance-comparison/
Key Points to Remember while Buying a Cancer Insurance Policy
It is crucial to conduct thorough market research so that you can make an informed choice. For that, you need to consider the following points:
Coverage for Multiple Stages
Make sure that the insurance policy provides coverage for all the stages of cancer, i.e., early-stage, major stage, and advanced stage. This will help you to cover treatment expenses of different stages easily.
Policy Term
A cancer insurance plan with a longer policy term will allow the insured to enjoy financial benefits for a longer period.
Survival Period and Waiting Period
The survival period is the period the insured has to be alive to be eligible to benefit from the policy. A waiting period is a time one has to wait before the policy starts providing coverage benefits.
Final Word
A cancer insurance policy can be an excellent tool to cover massive financial expenses accompanying advanced cancer treatments. That being said, make sure to compare the available policy plans to find the best cancer insurance policy for you and your loved ones.
Frequently Asked Questions
Q1. What will happen if I stop paying cancer insurance policy premiums?
Ans: In case you stop paying the premiums during the grace period, your policy will enter the lapse stage. Consequently, you will not be eligible for any benefit. To reinstate the policy, you have to follow certain instructions provided by your insurer. 
Q2. Can I return a cancer policy if I'm not satisfied with it?
Ans: If you are not satisfied with the terms and conditions of the newly purchased cancer insurance policy, you can return it. However, you have to do this within 30 days of buying the plan. After that, the insurer will terminate your policy. They will also return the premium amount you have paid so far. 
Q3. Do I need to take a medical examination for taking up a cancer policy?
Ans: Yes, it would help if you appeared for a medical examination. Contact your insurer for further details. 
Before you go…