Mr Das is looking for an affordable cancer insurance policy to secure his finances against any expensive treatment that he might incur in future. However, he is unsure about his options owing to the number of policies available in India. To that end, he decides to compare cancer insurance policies online.
In this regard, he might use a cancer insurance premium calculator. A premium calculator such as this will fetch details regarding policy premiums and help him find policies offering adequate coverage depending on how much he prefers to spend.
Like Mr Das, if you plan to opt for a cancer insurance plan, you might want to consider reading the following piece.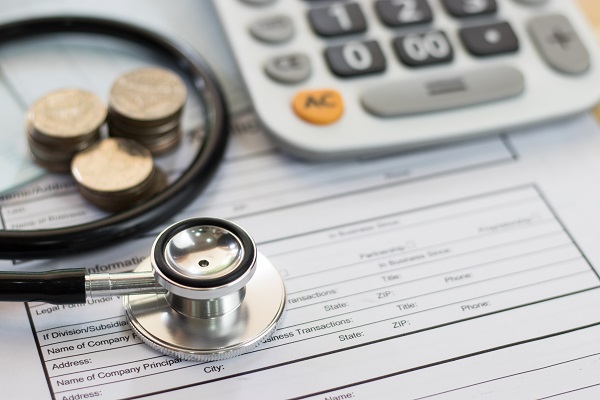 How to Use a Cancer Insurance Premium Calculator?
Follow these steps to calculate your cancer insurance premium:
Visit the online calculator page of the respective insurer. 
Provide your personal details such as phone number, age, and gender. 
Give details regarding the sum assured you wish to obtain from your insurance plan. 
Submit medical details and other details, such as whether you are a smoker or not. 
Mention whether you want to apply for yourself only. If not, you can add your family members. 
Enter your name and mobile number.
Click on "Get a Quote" to receive premium details. 
Benefits of Using Cancer Insurance Premium Calculators
Using an online calculator, you can simplify the complex premium calculations and fetch results quickly.
These calculators provide accurate estimates for insurance premiums, so you can easily plan a financial schedule.
Comparing insurance plans online becomes easier with the help of a calculator.
You can adjust the parameters in the calculator and reach an optimum premium amount that is best suitable for you.
As you know about the cancer insurance premium beforehand, you have the chance of reducing the risks of default. Thus, by using a cancer insurance premium calculator, you get to choose a premium you can afford.
Also Read – https://navi.com/blog/cancer-health-insurance-policies/
Factors Determining the Cancer Insurance Premium
Given below are the factors that determine the premiums of cancer insurance plans:
Age
Generally, the premium price rises with the age of an individual. This happens because older people are more likely to develop complications concerning cancer than youngsters.
Smoking history
This is a vital factor that determines your cancer insurance premium. Many medical research studies have shown that smoking increases the risks of cancer. Thus, one who smokes has to pay more premiums than a non-smoker. 
Pre-existing diseases
People with pre-existing conditions have higher chances of incurring expensive medical treatments. Considering this, individuals with a history of complications need to pay more premiums.
Plan type
The premium of a cancer insurance plan depends on the type of plan you choose. If you include your family members in a plan, you might get lower premiums compared to individual policies.
Work environment
Your occupation is also an essential factor in determining cancer insurance premiums. For example, if you work at a nuclear factory and the likes, you are exposed to carcinogenic materials (cancer-causing) day in and out. Therefore, you might need to pay higher premiums on your cancer insurance. 
Geographic location
Premium rates vary depending on your geographic location. Rates are higher if you live in an environment that lacks proper sanitation, healthy food etc.
How to Reduce Premiums of Cancer Insurance Plans?
Choose a plan with longer tenure
The premium amount paid for a single year is higher compared to a plan purchased for 2-3 years. Further, insurance companies offer discounts on cancer insurance plans bought for more than a year.
Select higher deductibles
An insured person needs to pay a certain portion of the claim amount called a deductible to activate their insurance plans. One can choose a higher deductible plan to lower the premium rates.
Opt for a family-floater policy
Individuals getting cancer insurance for their family can get coverage under the same sum insured. While choosing insurance plans for families, some insurers offer discounts on policy premiums.
No-claim Bonus
Insurance providers offer a No-claim Bonus (NCB), that is, a discount on the policy premiums, to members who did not file for a claim in the previous year. By refraining from raising claims, one can accumulate these bonuses and lower their policy premiums.
Tax Benefits of Cancer Insurance Plans
Under Section 80D of the Income Tax Act, 1961, the premiums paid for cancer insurance are deductible from one's taxable income. Individuals below 60 years can claim tax deductions up to Rs. 25,000 for premiums paid for themselves, family and children.
You can claim tax deductions of up to Rs. 75,000 for paying insurance premiums for self, family and senior citizen parents. For multiple family members above 60 years of age, you can claim maximum tax deductions of up to Rs. 100,000.
Final Word
Now that you know about the tax benefits you can obtain on paying cancer insurance premiums, you might want to consider using an online cancer insurance premium calculator for easy evaluation.
Alternatively, you can get comprehensive health benefits by opting for Navi Health Insurance. The plan starts at an affordable EMI of Rs. 241 per month, and due to its app-based processes, you can get your cashless claims settled in under 20 minutes. Download the Navi app from Google Play Store and enjoy a wide range of health coverage.
Also Read – https://navi.com/blog/guide-on-comparing-mediclaim-policies/
Frequently Asked Questions
Q1. What are the exclusions under a cancer insurance plan?
Ans: The exclusions under most cancer insurance policies include:
Pre-existing condition for cancer 
AIDS/HIV (except for related conditions such as ARC/AIDS-related complex, brain lymphoma etc.)
Non-allopathic treatment
Treatment costs at hospitals outside India
Congenital external diseases
Cost of prosthetics and other devices
Q2. What types of cancer are included in this insurance?
Ans: This insurance policy includes both minor and major stages of cancer. Thus, early-stage cancer and carcinoma-in-situ of any organ except the skin are included. 
Cancer insurance plans also provide regular payouts at every stage for cancer remissions. Hence, if you pay 25% of the premium for an early-stage cancer diagnosis, some insurers will allow you to claim the amount in case cancer comes back and affects at a higher severity. 
Q3. What is the difference between cancer insurance and critical illness cover?
Ans: Critical illness plans cover a range of ailments, including cancer. It provides a lump sum amount for the first diagnosis of the condition. However, these plans only provide coverage benefits for advanced diagnosis of cancer. For early cancer diagnosis, the policy would not pay any compensation to the insured. 
Alternatively, cancer insurance plans provide compensation for all diagnosed stages of cancer. 
Q4. What are the benefits of cancer insurance policies?
Ans: The lucrative benefits of cancer insurance plans include:
Affordable premiums
Wide range of coverage, including medical and day-to-day living expenses
Covers various stages of cancer
One can increase the sum assured amount by making no claims in a year or so
Individuals can pay a nominal amount for early diagnosis and pay the latter half in case of remissions.
Q5. What are the factors to keep in mind while choosing cancer insurance plans?
Ans: Here are some factors to keep in mind while selecting an appropriate cancer insurance plan:
Claim settlement ratio
Solvency ratio
Payout amount on minor conditions
Affordable premiums
No-claim benefits
Coverage scope
Other discounts and offers on premiums
Before you go…
Looking for instant 🚀 personal loans 24*7 anywhere, anytime? Install the Navi app now!
Or, maybe you're looking to buy that house you've been eyeing 🏠 and you need a loan of up to Rs. 5 crores. Install the Navi app now and get your instant in-principle approval right away! Interest rates starting at 6.40% p.a.
How about an affordable health insurance policy 👨‍⚕️ starting at a monthly premium of just Rs. 241? Install the Navi app and get your policy in under 2 minutes
Instead, want to put your savings into action and kick-start your investment journey 💸 But don't have time to do research. Invest now with Navi Nifty 50 Index Fund, sit back, and earn from the top 50 companies.