Depending on their medical requirements, individuals can opt for either short term health insurance or a long term one. A short-term insurance policy usually provides financial coverage for 3 months to 1 year. These insurance policies are best suited to serve your insurance needs for a temporary period.
The following sections will take you through a detailed analysis of short term and long term health insurance plans and how they differ from each other.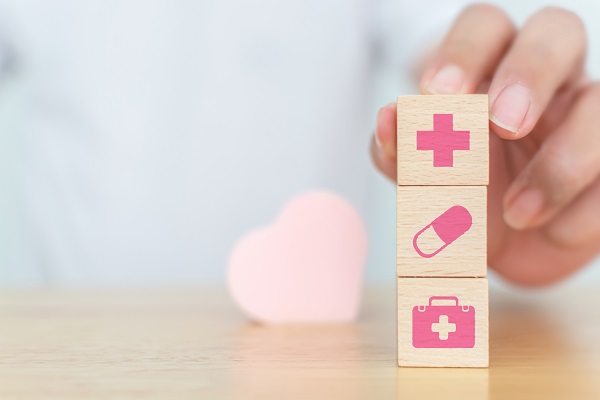 What are Short Term Health Plans?
A short term health insurance policy provides complete financial coverage for medical treatments undertaken during a shorter time span. The duration usually ranges between 3 to 6 months but can also extend up to a maximum of 12 months. After that, you can renew the policy plan or opt for NCB (no claim bonus).
Typically, short term medical insurances come with a lower premium amount.
Also Read – https://navi.com/blog/health-insurance-portability/
Who Should Buy Short Term Health Plans?
Health insurance policies are crucial for every individual. However, short term health insurance plans are particularly useful for a certain group of people. Here's a list of individuals who should opt for short term medical covers:
People who switch their health policies
The IRDAI provides the option of health insurance portability to policyholders. This provision allows individuals to switch to a specialised health insurance provider as per their choice or requirements. However, a transition from the existing insurance provider can take up some time. Short term insurance policies can be a perfect option to obtain financial cover for medical expenses during this period of transition.
Individuals changing jobs
You can opt for short term medical insurance if you are about to shift to a new job. Switching from your current job would mean you would lose out on the healthcare benefits provided by the existing employer. Moreover, formalities associated with joining a new job can take up quite some time. Hence, it would be wise to take up a short term health plan to stay financially secured against health-related expenses throughout the transition period.
People visiting the country
Short term health insurance policies are ideal for non-residential Indians (NRIs) visiting the country for a limited period. One can opt for immediate health insurance for financial coverage against expenses incurred for the treatment of diseases or injuries during the stay.
Why Should You Choose a Short Term Health Plan?
A short term healthcare policy offers coverage for hospitalisation, medical check-ups, diagnostic tests, ambulances, medicines and more. The coverage of a short term plan is similar to that of long term policies. Apart from these, you can also enjoy the following benefits:
Short term policies being valid for a few months would cost you less compared to a full-fledged health plan. Your insurance company would be covering your medical expenses for a shorter period. Hence, you will be required to pay a smaller amount as premiums.
No hassle of policy porting
Sometimes an insured individual might not be entirely satisfied with the terms of the current health plan or the services provided. However, he/she might have to wait for the policy to expire in order to port to a new policy provider. With a short term plan, one can easily prevent the hassle of policy porting as it comes with a shorter duration.
No claim bonus benefit
Some insurance providers offer NCB benefits on short term health insurance plans as well. No claim bonus is the amount that is added to the sum insured for each claim-free year. The insurance company provides this reward to the policyholders for not claiming insurance.
Short Term Plans: How are they Different from Long Term Plans?
Contrary to short term health insurance policies, long term plans come with a validity of 2-3 years. These plans offer comprehensive coverage and include various add-ons such as Room Rent Waiver, Maternity Benefit, Wellness Programs and more. Moreover, a long term health coverage plan is available in different formats: Family floater plan, individual health plan, critical illness plan, senior citizen policy and more.
Here's a tabular representation featuring the major differences between long term and short term medical insurance:
| | | |
| --- | --- | --- |
| Assessing Parameters | Short Term Health Cover | Long Term Health Cover |
| Premium | Comparatively lower | Comparatively high |
| Policy Term | Between 3 months and 12 months | More than 1 year |
| Add-ons | Not available | Available |
| Pre-existing Conditions | Only available in Corona Rakshak or Kavach Plans | Covered in most cases |
| Renewability | Possible when the policy expires after 3 or 6 months | Once the policy expires after 1 or 2 or 3 years |
Also Read – https://navi.com/blog/health-insurance-claim-settlement-ratio/
Final Word
Short term health insurance policies might not be ideal for every individual. However, they come with certain benefits that are not otherwise found in long term plans. Make sure to assess your medical requirements to find out which plan is best suited for you.
Navi offers short term health insurance plans to cover expenses related to COVID-19 treatment. These plans come with a duration ranging from 3.5 months to 9.5 months.
Enjoy paperless health insurance plans with the support of over 10,000 network hospitals and a 97% claim settlement ratio with Navi. Download the Navi App and get insured in less than 5 minutes.
Frequently Asked Questions
Q1. How much does short term health insurance cost?
Ans: Short term health plans cost less as they are valid for a shorter period. This means you have to pay lower premiums as compared to a long term plan.
Q2. Are there any disadvantages of short term health plans?
Ans: A short term health plan requires frequent policy renewal and is devoid of options to customise coverage. Moreover, the coverage is less comprehensive as compared to a conventional health policy and does not cover critical illnesses.
Q3. Can I extend my short term plan to a long term one?
Ans: Yes, you may extend your short term health insurance plan to a long term one. However, it will primarily depend on the type of the plan and the clauses of your insurance provider. 
Before you go…
Looking for instant 🚀 personal loans 24*7 anywhere, anytime? Install the Navi app now!
Or, maybe you're looking to buy that house you've been eyeing 🏠 and you need a loan of up to Rs. 5 crores. Install the Navi app now and get your instant in-principle approval right away! Interest rates starting at 6.40% p.a.
How about an affordable health insurance policy 👨‍⚕️ starting at a monthly premium of just Rs. 241? Install the Navi app and get your policy in under 2 minutes
Instead, want to put your savings into action and kick-start your investment journey 💸 But don't have time to do research. Invest now with Navi Nifty 50 Index Fund, sit back, and earn from the top 50 companies.