A letter of credit or credit letter is a bank-issued document that guarantees that a seller will receive full payment from a buyer on time. Financial institutions also issue this document in exchange for security or cash. Usually, banks collect a fee that is a percentage of the amount of the credit letter.
It is an essential document while trading internationally. International trade involves aspects like distance, different laws of both countries' lack of face-to-face contact, and much more. To smooth out this complicated process, a bank issues a credit letter. Read on to know the types, benefits, how to get a letter of credit and more.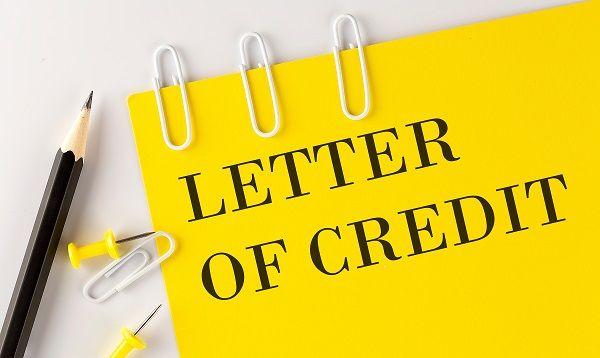 What Are the Different Types of Letters of Credit?
There are mainly four types of letters of credit:
Revocable
Irrevocable
Revolving
A standby
Sight
Transferable
Benefits of a Letter of Credit
Following are the benefits of a letter of credit:
It allows a trade partner to trade with unknown partners. Moreover, it helps expand one's business to new foreign locations.
A credit letter is like a contract which enables trading partners to back out from the deal in case of disputes. Besides, an exporter can withdraw funds as agreed upon in a credit letter.
This financial document is highly beneficial to a seller if an importing company goes bankrupt. Since a credit letter transfers an importer's creditworthiness to the issuing bank, the financial institution has to pay a seller on behalf of the importer.
Both trading parties, an importer and exporter, can customise a contract based on their requirements. Further, they can change the clauses from one transaction to another.
The court describes the right to the total amount in the phrase "pay now litigate later".
How is a Letter of Credit is Issued?
A letter of credit is issued by following the below steps:
The buyer approaches a bank for issuing a credit letter. This chosen financial institution becomes the issuing bank.
The beneficiary or seller will also have an advising bank on their team. Usually, these advising banks are international banks that check a document's authenticity on behalf of the seller.
The advising bank will keep the credit letter with them. This will assure the seller that he/she will receive money no matter what, as banks are now involved in the process.
The seller will ship products as per terms both the seller and buyer and mutually agreed upon. Furthermore, the seller will receive a bill of lading as the entity has already exported goods.
The buyer now has to present a bill of lading to the nominated bank (international bank) that will review all the shipping documents. If the nominated financial institution finds that all regulations are met, it will pay the seller.
The nominated bank will send over shipping documents to the issuing bank and ask for the money the bank had spent on paying the seller.
Next, the issuing bank will share all the documents with the importer. Moreover, this bank will seek approval from the importer and ask them if all documents are correct as per their knowledge and if all products are shipped or not.
Finally, the importer gives money to the issuing bank, which pays the nominated bank.
How does a Letter of Credit Help Buyers?
Generally, a credit letter is known to help a seller during international trade and exchange. This is because a bank will ensure that seller receives money from the buyer or an issuing bank. However, this monetary document is also beneficial for the buyer when the buyer has already made the payment, and the seller has delayed the shipment. In a situation like this, the buyer will get paid back the money that he or she had spent for making the credit letter.
A seller will have to pay a penalty when the importer receives the refund. Additionally, with the help of a refund, a buyer can now purchase the same products from another party.
Also Read: Line Of Credit: Definition, How It Works, Types, Benefits And How To Apply
How does a Bank Get Money for a Letter of Credit?
In the case of a credit letter, a bank enters into an agreement with a buyer and a seller. As per this agreement, the bank has to pay money on behalf of the buyer to the seller if the exporter fails to make the payment on time.
Moreover, a bank that issues a credit letter will only issue the document when it has the assurance that the buyer will be able to make payment to the seller. Hence, a buyer has to make a direct payment to the bank.
However, if a seller is unsure that an issuing bank will be unable to make payments in future, then both buyer and the seller need to sign a confirmation letter. In this case, another bank will guarantee for the issuing bank.
Are there any Disadvantages of a Letter of Credit?
While a credit letter is beneficial for buyers and sellers, there are a few disadvantages too. They are as follows:
It increases bank charges for this service. Moreover, credit letter charges increase steeply if either party want to put in some additional features.
The life cycle of a credit letter has an expiration date. As a result, an exporter has to export all products within a given time period, which could result in a mess.
It can give way to material fraud risk. A bank will pay a seller based on its shipment documents and not based on a product's quality. Later, disputes can arise if the quality is different from what was agreed upon initially.
Also Read: How To Apply For A Business Loan Online: Get Capital For Your Business
Final Word
A letter of credit helps in minimising all risk factors during international trade and exchange. Moreover, it helps one manage cash flow as an importer does not need to make payments during the initial stages of a deal. Hence, this financial document is beneficial for both importer and exporter.
FAQs on Letter of Credit
Q1. Will a bank charge me a fee while issuing a letter of credit?
Ans: Yes, a bank will charge a fee while issuing a credit letter. Typically, most banks charge half per cent of the actual amount that a buyer needs to pay to a seller. Moreover, fees depend on multiple factors like risk amount, etc.
Q2. What is the difference between a bank guarantee and a letter of credit?
Ans: A bank guarantee is a promise that it will step up if a debtor cannot pay their debts. On the other hand, a credit letter is a financial document that promises that it will pay on behalf of a buyer to a seller if the former fails to make payment. 
Q3. How long will it take me to get a letter of credit from the bank?
Ans: The duration of getting a credit letter from a bank depends on the issuing bank. Usually, the approval process takes around 10-15 days. However, the time might increase depending on various factors. Moreover, a bank's relationship with its client is also a huge factor in getting a credit letter as soon as possible.
Q4. Do I need to keep any collateral if I need to get a letter of credit issued from a bank?
Ans: An issuing bank can ask its client for collateral if they have doubts about that client's finances. One can keep fixed deposits as collateral. That said, the final decision will be of the banks, whether they want to enter into the transaction or not.
Q5. Is there any real-life letter of credit examples?
Ans: Citibank is well known for offering credit letters to buyers from Africa, Asia, Eastern Europe, Latin America and the Middle East. This is for buyers who have faced problems while obtaining international credit on their own. It helps minimise the importer country's risk, and it also reduces issuing bank's commercial credit risk.
Before you go…
Looking for instant 🚀 personal loans 24*7 anywhere, anytime? Get personal loans up to ₹20 lakh starting at 9.9% p.a. Install the Navi app now!
Disclaimer: This article has been prepared on the basis of internal data, publicly available information and other sources believed to be reliable. The information contained in this article is for general purposes only and not a complete disclosure of every material fact. It should not be construed as investment advice to any party. The article does not warrant the completeness or accuracy of the information, and disclaims all liabilities, losses and damages arising out of the use of this information. Readers shall be fully liable/responsible for any decision taken on the basis of this article.