Do you want to compute the premium of your family health insurance?
With a family health insurance premium calculator, you can precisely determine the premium of a particular policy. It is a free online tool that lets you compare and analyse different health insurance policies of top insurers.
It considers various factors like your and your family member's age, gender, residence, sum insured etc., to arrive at an accurate estimate. You can also change various values to check how adding/removing family members will change the premium amount.
Many people end up settling for any insurance policy to avoid the hassles of research. This is why a premium calculator can be useful. With it, you can make a better buying decision for your family and get adequate coverage at affordable costs.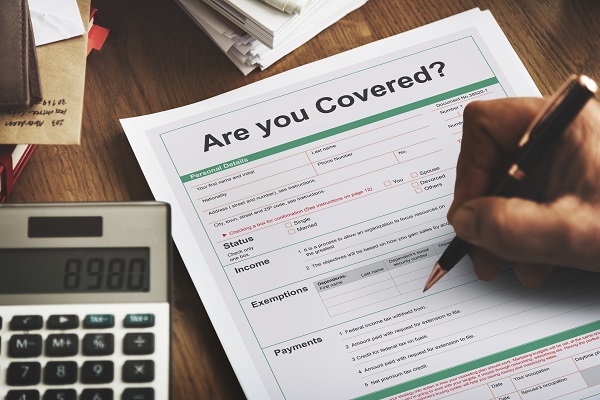 How to Use the Family Floater Health Insurance Premium Calculator?
Follow the given steps to calculate the premium of a family health insurance policy:
Enter the number of family members you want to be covered in the family floater policy. This can include your spouse, son(s), daughter(s), father, mother and yourself.
Next, enter the date of birth and gender of each family member.
Enter the city and PIN code.
Enter the required coverage amount for your family.
Fill in personal details like full name (as on PAN Card), mobile number etc.
Click on the 'Calculate Premium' button.
You will see a list of the family health plans that fit your search criteria.
Benefits of Using Family Health Insurance Premium Calculator
It provides a fairly accurate estimate of the premium of the family health insurance plan as it considers various factors like age, number of family members, place of residence etc.
You can use insurance premium calculators of different companies to analyse, compare and choose the best family health insurance policy.
It is an easy-to-use tool that makes the difficult task of premium calculation simpler, thus saving your time.
It eliminates the possibility of errors that an individual usually makes when manually calculating the health insurance premium.
Using a family mediclaim premium calculator, you can plan your finances for the future.
Planning the expenses for premium payment will reduce the risk of defaulting as you can opt for a plan that is in line with your financial position.
How is the Family Health Insurance Premium Calculated?
The following factors are used to calculate the premium of a family health policy:
Age
The premium of a family health insurance plan depends on the age of the oldest family member included in the policy. Note that the insurance premium could be more expensive if your family has more members in the highest age bracket.
Pre-existing medical condition
As individuals with pre-existing medical conditions are more likely to file for a claim, insurers charge a higher premium for them.
Medical history
The medical records of the eldest member determine the premium of such health policies. Insurers will check your medical history and may ask for a pre-medical screening to determine the premium.
Body Mass Index (BMI)
Insurance providers may raise the premium if an individual has a high BMI. This is because individuals with high BMI are prone to certain medical conditions, such as high blood pressure, type 2 diabetes, and more. 
Lifestyle
Insurers charge extra premiums for regular smokers and drinkers.
Policy duration
If you choose a health plan with longer tenure, you will get discounts that lower the premium.
Additional Factors That Affect Family Health Insurance Premium
Insurance companies have certain guidelines when issuing policies, which affect the insurance premium. These are:
Policy underwriting
Health insurance companies have underwriters who consider all sorts of risk factors when underwriting a policy so that the risks are well-balanced. This plays an important role in determining the premiums of different health policies.
Mortality risk
The mortality risk is a vital factor for insurance companies; it increases with the number of older customers.
Marketing and service expenses
Higher marketing expenses can increase the premium of an insurance policy as insurers may want to cover the costs. Other expenses that affect the premium include brokerage, commission etc.
Tips to Reduce Family Health Insurance Premium
Go for top-up health plans
A top-up health insurance policy will increase your health cover in a cost-effective manner. Make sure to go for a deductible equal to or less than the sum insured of your family floater plan.
Opt for a health plan at a younger age
At a younger age, insurance companies charge less premium amount as you are less vulnerable to diseases.
Copay and deductibles
You can opt for higher co-payment and deductible to make your health plan more affordable.
Choose a multi-year mediclaim
Most insurers offer discounts on mediclaim policies with a tenure of more than a year.
Navi offers affordable health insurance policies for individuals and families with EMIs starting as low as Rs. 241 per month. Download the Navi App to get health insurance cover of up to Rs. 1 crore from over 10,000 network hospitals pan India.
Final Word
You can use a family health insurance premium calculator to know how much premium you should pay to get certain insurance coverage and benefits. This tool will make your financial planning much easier and let you avoid tedious manual calculations.
Frequently Asked Questions
Q1. How much health insurance coverage do I need for my family?
Ans: When deciding on the size of your family floater cover, you should consider factors like age, medical condition, lifestyle, hereditary diseases etc. A family floater plan for people living in urban areas should be at least Rs. 7-10 lakhs.
Q2.  Which family members can be covered in a family floater plan?
Ans: A family floater health plan usually covers the husband, wife and dependent children (up to 23 to 25 years or till they are married). Some insurers provide coverage for the mother, father, grandfather, grandmother, mother-in-law, father-in-law etc. 
Q3. What tax benefits can you get from health insurance plans?
Ans: Under Section 80D of the Income Tax Act, you can get a maximum tax deduction of Rs. 25,000 in a fiscal year. You can get a combined tax deduction of Rs. 55,000 in a fiscal year for paying the insurance premium for your family and parents.
Q4.  How do family health insurance policies compare to individual health plans?
Ans: A family health insurance policy covers all family members under a single policy and costs less than individual policies for all members. However, if you have too many senior citizens in your family, you may want to purchase separate individual policies for them. 
Q5. Which waiting periods are applicable for family health plans?
Ans: A family health plan can come with several waiting periods such as:
The initial waiting period of 30 days
The pre-existing waiting period of 2 to 4 years
A waiting period of 1-2 years for specific illnesses/treatments
Before you go…
Looking for instant 🚀 personal loans 24*7 anywhere, anytime? Install the Navi app now!
Or, maybe you're looking to buy that house you've been eyeing 🏠 and you need a loan of up to Rs. 5 crores. Install the Navi app now and get your instant in-principle approval right away! Interest rates starting at 6.40% p.a.
How about an affordable health insurance policy 👨‍⚕️ starting at a monthly premium of just Rs. 241? Install the Navi app and get your policy in under 2 minutes
Instead, want to put your savings into action and kick-start your investment journey 💸 But don't have time to do research. Invest now with Navi Nifty 50 Index Fund, sit back, and earn from the top 50 companies.