The Government of Andhra Pradesh had the aim to provide universal health coverage, especially for BPL families. This would protect them from catastrophic health expenditure and provide access to quality health care.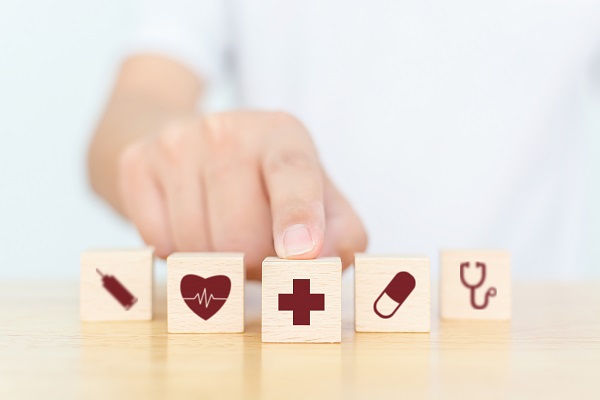 What would be an ideal healthcare solution for poor families in the state?
Considering the situation, the Chief Minister (CM) of Andhra Pradesh, Dr Yeduguri Sandinti Rajasekhara Reddy, launched the Dr YSR Aarogyasri health insurance scheme. To facilitate its implementation, the Government set up the Dr YSR Aarogyasri health care trust under the chairmanship of the honourable CM.
In the following segment, you will find details of this scheme, its benefits and the ailments covered.
Features of Dr YSR Health Care Trust Managed Scheme
Cashless facility
The trust board ensures the beneficiaries and their families receive quality treatment from the empanelled hospitals. They can show the Aarogyasri card at government hospitals for cashless medical treatment.
In-patient health care
Coverage benefits for in-patient treatment of several diseases and therapies are available under this insurance scheme.
Floater insurance cover
Dr. YSR health care trust provides comprehensive health coverage to the entire family.
Outpatient healthcare
This programme also offers outpatient care at government hospitals and health camps.
Follow-up treatments
The insurance scheme under Dr YSR Aarogyasri's healthcare trust also covers follow-up procedures and therapies.
Covers pre-existing diseases
Unlike other commercially available health insurance plans, this insurance scheme covers pre-existing diseases.
Treatments Covered under Dr YSR Aarogyasri Health Care Trust
Dr YSR Aarogyasri's health care trust backed insurance scheme includes 2434 surgeries and a list of treatments under 30 categories.
List of general surgeries
| | | |
| --- | --- | --- |
| Orthopaedic surgeries and procedures | Medical oncology | Gynaecology and obstetrics |
| Ophthalmology | Surgical gastroenterology | ENT surgery |
| Septorhinoplasty | The neck of bladder reconstruction for incontinence | Plastic surgery |
| Bone tumour surgery, reconstruction with internal fixation | Excision of Meckel's diverticulum | Myringoplasty |
| Open radical prostatectomy | Exenteration of orbit | Cardiothoracic surgeries |
| Coronary balloon angioplasty with drug-eluting stent | Paediatric surgeries | Genitourinary surgeries |
| Radiation oncology | Neurosurgery | Superficial parotidectomy (non-malignant) |
| Surgical oncology | Rectopexy open with mesh for rectal prolapse | Surgery for emphysema thoracis |
| Joint reconstruction / intra-articular fractures | Glaucoma surgery | Excision of ureterocele with ureteric implantation |
| Rectovaginal fistula management without colostomy | Laparoscopic surgical treatment for duodenal perforation | Lumbar hernia repair in a paediatric patient |
List of critical care treatments
| | | |
| --- | --- | --- |
| Nephrology | General medicine | Pulmonology |
| Paediatrics | Gastroenterology | Infectious disease |
| Rheumatology | Prostheses | Cardiology |
| Dermatology | Psychiatry | Neurology |
| Endocrinology | Polytrauma | |
Exclusions under Dr YSR Aarogyasri Health Care Scheme
Jaundice
Leprosy
Filaria
HIV/AIDS
Cardiac and liver transplantation
Bone marrow treatments
Tuberculosis
Gamma-knife procedures in neurosurgery
Gastroenteritis
Assisted devices for cardiac failure
For comprehensive health coverage benefits, you might want to consider Navi Cure from the Navi. It provides a range of coverage benefits for you and your family. Owing to its app-based system, you can also enjoy a seamless claim procedure on your insurance. Hence, download the Navi app now and enjoy a paperless and cashless claim procedure that takes less than 20 minutes.
Benefits of Dr YSR Aarogyasri Health Care Trust Scheme
It provides coverage benefits up to Rs.5 lakh a family per annum.
You can avail of free healthcare services from government hospitals under this scheme.
Cashless treatment is available from day 1 till day 10 post-discharge.
Patients who opt for therapies can get cashless treatment up to 30 days after hospital discharge.
The scheme also covers the patient's transportation and food costs.
Eligibility Criteria for Dr YSR Health Care Trust's Insurance Scheme
Individuals should be residents of Andhra Pradesh.
Applicants' families should have an annual income of less than Rs.5 lakh.
Individuals whose name appears on the BPL ration card or beneficiaries of Annapurna and Anthyodaya Anna Yojana can get benefits under this scheme.
White ration cardholders are eligible under this scheme.
Members should not possess dry and wet lands more than 35 acres.
Individuals cannot own more than one car.
They should be a landowner of less than 3000 sq. ft. area.
Private sector employees can also apply for this scheme.
Documents Required for Dr YSR Aarogyasri Health Care Trust Scheme
Address proof
BPL certificate
Income certificates or Income Tax Returns (ITRs)
Online Enrolment Process for Dr YSR Health Care Scheme
Visit the official website of YSR Navakam or gram ward Sachivalayam portal.
On the right top corner, there is a login tab. Click on it.
After logging in, click on the "Aarogyasri Health Card" application form.
Fill up the form with the necessary details.
Upload essential documents as per requirement.
Submit the application and obtain a printout for future reference.
Final Word
From the aforementioned sections, it is evident that the Dr YSR Aarogyasri health care trust scheme is a unique scheme tailor-made for the health needs of low-income families. It also offers cashless services for identified diseases under secondary and tertiary treatment from a network of government and private service providers. Hence, it might be an ideal solution for BPL families looking for affordable medical treatments.
Frequently Asked Questions
Q1. How can you check YSR Aarogyasri's health card status?
Ans: To check Dr YSR Aarogyasri's health card status, you might want to follow the given steps:
Visit the official website of YSR Aarogyasri. 
Select the "EHS" option. 
Click on "Patient" and "Health card status" on the new page. 
Submit your employee or pensioner ID to proceed. 
After clicking on search, the health card status will be available on the screen.
Q2. Does this health scheme include COVID-19 coverage?
Ans: Yes, the YSR Aarogyasri scheme offers coverage benefits for the COVID-19 outbreak. 
Q3. What is the claim process for the YSR Aarogyasri health scheme?
Ans: Beneficiaries under this scheme need to present their YSR Aarogyasri health card number for a successful claim process. 
Q4. How can I contact Dr YSR Aarogyasri health care trust in case of doubts or queries?
Ans: You can call the helpline number 1800-599-1111 to resolve your doubts or queries regarding the Aarogyasri health scheme. They can also use the PAN India helpline number 104 to get their queries answered.
Q5. Can I download the application form for YSR Aarogyasri and submit it offline?
Ans: You can download the form, fill it up offline, and attach essential documents before submitting it to the concerned department. 
Before you go…
How about an affordable health insurance policy 👨‍⚕️ starting at a monthly premium of just Rs. 241? Install the Navi app now and get your policy in under 2 minutes.