A top-up health insurance policy provides additional financial coverage over someone's existing health insurance plan or employer mediclaim policy. People buy top-up health insurance to get additional coverage after exhausting the sum insured of their regular policy. 
Top-up health insurance plans cover hospital-related expenses after the insured crosses a threshold limit called a deductible. This reduces the insurer's risk factor, making top-up plans a cost-effective way to increase health insurance coverage. 
Also read: Deductible in Health Insurance: What Is It and How Does It Work?
Let's dive into the details of various features, benefits, inclusions and exclusions of top-up medical insurance plans in India.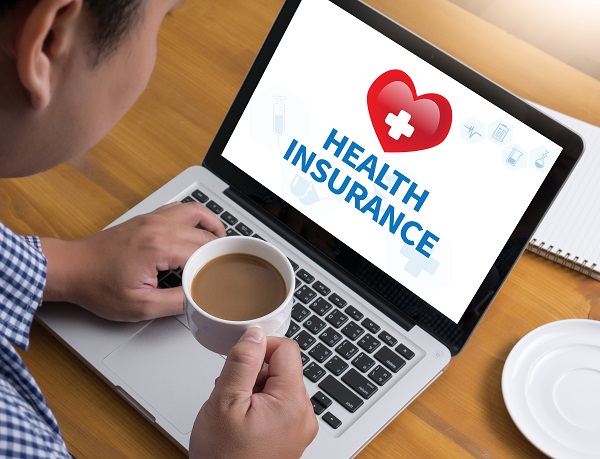 Features and Benefits of a Top Up Health Insurance Plan
The policy term can be one year to two years, depending on the insurer's terms and conditions.
Top-up policies provide financial backup over the threshold limit, keeping your expenses low.
Insurance providers could offer high coverage with top-up plans at low premium costs subject to terms and conditions.
Some of these policies provide discounts when more family members are added.
You can get increasing bonuses for every claim-free year, according to the terms and conditions of the chosen policy. 
Top up medical insurance plans can offer cover against pre-existing illnesses if you have a standard insurance policy covering the same. 
Also read: Should you buy health insurance on EMI?
What Expenses are Included and Excluded in a Health Insurance Top Up Plan?
Inclusions of health insurance top-up plans
Hospital bills
This can include doctors' fees, diagnostic tests, nursing and boarding charges, implants, prosthetic devices, OT (operation theatre) fees, etc. among other eligible expenses.
Pre and post hospitalisation expenses
Top-up health insurance policies could cover eligible medical expenses around 30 days prior to getting admitted to a hospital. Depending on the insurer, these plans could also cover expenses for up to 60 days after discharge. 
Daycare procedure
Some insurers provide coverage for daycare procedures that do not require patients to get admitted.
Health check-ups
With some policies, one can avail of free yearly health check-ups for themselves and covered family members.
Ambulance charges
Emergency ambulance coverage is provided up to a certain limit by some insurers under top-up plans.
Organ donor
Some plans also cover organ donor expenses.
Home treatment
Some top-up policies also cover home treatment expenses suggested by a doctor.
Exclusions under Top Up Health Insurance Plans
Top-up plans do not cover medical expenses until they cross a certain deductible. For example, let's assume a policyholder has a standard insurance plan with a coverage limit of Rs.4 lakh and a top-up health plan of up to Rs.8 lakh with Rs. 4 lakh deductible. If he/she makes a claim of Rs.6 lakh, the top-up plan will provide compensation of Rs.2 lakh. However, if the expenses are at, say, Rs.3 lakh, the insurer will not be able to use the top-up plan as that is below the deductible limit (of Rs.4 lakh) and can be claimed against the standard health policy. 
Top-up health insurance policies cover only a  single hospitalisation incident, not multiple cases. 
Many top-up plans do not cover medical treatment arising out of adventure sports, cosmetic surgeries, war and self-inflicted injuries. 
Also read: All you need to know about dental insurance coverage and benefits in India
What Does a Top Up Mediclaim Offer?
Mediclaim top-up plans cover almost every medical expense covered by one's standard health insurance plan. Its facilities can include hospital-related expenses, health check-ups, medicine bills, cashless medical claims and more, depending on the features of the chosen policy and the terms and conditions of the chosen insurer
However, higher deductibles could make a top-up plan a low-cost method to increase insurance coverage. Deductibles refer to a portion of the claim that has to be paid by the insured person before the insurance policy takes effect. Since the primary insurance products take up most of the claims, companies can provide additional benefits at affordable costs for top-up plans
Also, you may not need to undergo check-ups for up to 55 years of age to apply for these policies, depending on the terms of the policy. Policyholders can also claim both their individual health policy and top-up plan at the same time from different insurance providers. 
Also read: What Is Third Party Administrator's (TPA) Role in Health Insurance?
When Should People Opt for Top Up Health Insurance Plans?
You can buy top-up health insurance policies to increase your insurance protection coverage up and over your existing health policy. Such a policy would provide a single hospitalisation cover once medical expenses cross the deductible limit up to the maximum sum insured. 
These types of plans are also recommended for senior citizens, as regular health policies are likely to charge a relatively higher premium for plans with a high sum insured due to the increased risks. People with a family floater plan or pre-existing medical conditions can also opt for health insurance top-ups for increased coverage at affordable premiums
How Can One Select the Best Medical Insurance Top Up Plans?
Before buying a top-up for health insurance, consider the following factors:
Plan type
There are two types of top-up health plans- i) regular top up and ii) super top-up plans. The former is applicable only on a single claim basis. For the latter, the deductible applies for multiple eligible claims in a policy year. 
Deductible
Experts generally recommend people to buy a top-up plan having a deductible amount equal to or lower than the coverage amount of a base insurance policy. Meaning, if your base health plan has a coverage of Rs.5 lakh, your top-up plan should ideally have a deductible equal to or lower than Rs. 5 lakh. 
Waiting period
Check the waiting period with regards to pre-existing health conditions to ensure you can avail the benefits.
Family floater coverage
Some top-up plans provide coverage to family members, including spouses, parents and children. This is a very cost-effective way to increase your health insurance policy's coverage.
Reasons to Buy Health Insurance Plans from Navi
Download the Navi Health Insurance app to get a flexible policy that covers you and your family up to Rs. 1 crore. Given are some more reasons to buy top-up health insurance from Navi. 
Convenient cashless facility
Our cashless facility can be claimed in just 20 minutes and is available in over 10,000 hospitals in more than 400 locations in India.
Completely digital process
There's no need for tedious paperwork or lengthy inspections. You can get a health card or raise claims with a click of a few buttons.
Fully transparent policies
We ensure 100% transparency with no hidden clauses.
Comprehensive coverage
Besides your hospital fees, our insurance policies also cover pre and post-hospitalisation expenses up to a certain number of days.
Also read: A Quick Guide to Employees' State Insurance Scheme
Final Word
People buy top-up health insurance to cover expensive medical bills over the amount paid by regular policies. This keeps them financially secured for emergencies, especially if they have a history of medical conditions. Top-up plans offer the much-required financial safety net in times of need in a cost-effective manner
Frequently Asked Questions
Q1. When does a top-up health plan provide its benefits?
Ans: Top-up health insurance policies come into play when someone makes a claim over his/her base policies. It only covers the claim amount above a threshold limit, called the deductible.  
Q2. Are top-up insurance policies affordable?
Ans: Yes. As the insurer carries fewer risks due to the deductible clause, top-up plans could have lower premiums compared to base policies with a high coverage amount.
Q3. Are there any tax benefits available for top-up health insurance policies?
Ans: Yes. Just like other health insurance policies, you can get tax deduction benefits under Section 80D of the Income Tax Act, 1961, for the premiums paid towards a top-up health plan in a policy year. People below 60 years of age can get deduction benefits of up to Rs. 25,000 while senior citizens can get rebates up to Rs.50,000.
Before you go…
Looking for instant 🚀 personal loans 24*7 anywhere, anytime? Install the Navi app now!
Or, maybe you're looking to buy that house you've been eyeing 🏠 and you need a loan of up to Rs. 5 crores. Install the Navi app now and get your instant in-principle approval right away! Interest rates starting at 6.40% p.a.
How about an affordable health insurance policy 👨‍⚕️ starting at a monthly premium of just Rs. 241? Install the Navi app and get your policy in under 2 minutes
Instead, want to put your savings into action and kick-start your investment journey 💸 But don't have time to do research. Invest now with Navi Nifty 50 Index Fund, sit back, and earn from the top 50 companies.