An indemnity cover, commonly called mediclaim, comes into effect during a medical emergency such as accidents, hospitalisations and treatment for critical illnesses. Depending on a policy's terms and conditions, the insured can then claim reimbursement for certain medical expenses up to a specific sum.
There are two medical insurance claim procedures available –
Cashless facility
Reimbursement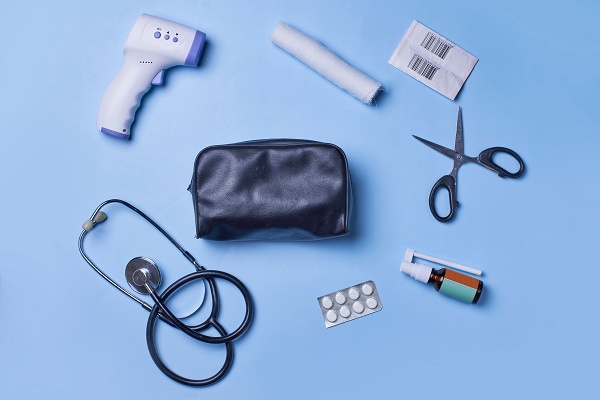 A cashless Facility involves getting treatment without paying cash at a network hospital.  Whereas with the mediclaim reimbursement process, one pays his/her bills out of pocket and gets compensation later.
What are Cashless Claims and How Do They Work?
Insured people can get cashless treatment facilities in a hospital tied to the insurer's network. They will have to present physical proof of the mediclaim to avail of cashless treatment. After their discharge, the hospital will send all medical bills to their insurer or Third Party Administrator (TPA) and settle all bills directly.
The procedure for cashless mediclaim is described as follows:
For a planned treatment, remember to inform your insurance company at least 3-4 days before hospitalisation.
Take an authorisation form available at the network hospital or the website of your TPA.
Send the form to the address of the insurer via post, fax or email. You can also submit it at the insurer's desk at the chosen hospital.
Wait for approval from your insurance provider or TPA.
On the day of hospital admission, present your health insurance ID (health card or e-card), authorization letter and policy number to get cashless treatment.
What are Reimbursement Claims and How to File for Them?
Insured people do not have to get treatment at only network hospitals. Instead, they get treatment at non-network hospitals and claim reimbursement for their medical expenses. They will have to provide all the necessary documents, including original bills to the insurer, who will evaluate the claim to see if the policy covers it.
The mediclaim reimbursement process is described as follows:
The reimbursement option is available when someone gets admitted to a non-network hospital or when the cashless facility does not work.
First, one can inform the insurance company about the admission and treatment.
Make sure to have all original copies of medical reports, bills and discharge certificate/summary.
Fill up the claim form and have it signed by your doctor.
Next, submit the claim form along with all necessary documents within the stipulated time period.
Also Read: https://navi.com/blog/cashless-health-insurance/ 
What Documents Do You Need for the Medical Claims Processing?
Check if you have the following documents before filing a claim:
Valid ID proof (Aadhaar card, PAN card, etc.)
Medical certificate signed by one's treating doctor
Discharge summary or certificate from the hospital
Signed claim form
Original pharmacy bills
Original policy documents 
Prescriptions and cash memos from the hospital
Diagnostic reports
For accidents, FIR or MLC (Medico-Legal Certificate)
Ambulance receipt (if applicable)
How to Make a Medical Reimbursement Claim in an Emergency?
Sometimes, people just do not have enough time to file claims early due to medical emergencies. Hence, insurers allow people to file cashless claims even after hospitalisation. 
Given are the steps you can undertake to make claims during medical emergencies:
After emergency hospitalisation, go to the insurance desk in the hospital.
Make sure to take not more than a few hours for the intimation.
Show the insured patient's health card and identity proof.
Fill up the pre-authorisation form at the insurance desk.
Your insurer or TPA will authenticate the cashless claim request and send an authorisation letter to the hospital for policy coverage.
Make sure to cooperate with the hospital regarding your policy coverage to avoid any confusion.
If you are too late to file for cashless claims, you should make sure to have all the original medical bills and file for a reimbursement.
What Can You Do in Case of a Claim Rejection?
If your insurance claim is rejected, you can take the following actions to amend it:
Figure out the reason behind rejection
Before taking any action, try to figure out your mistake with the claim filing. Providing wrong information, making claims outside the policy coverage, or lack of necessary documents are some common reasons behind this.
File the claim again
If your claims had incorrect information, you could ask your insurer about reinitiating the mediclaim reimbursement process. Take a look at what went wrong and make sure to not repeat the mistakes.
Communicate with the TPA
TPA representatives help with processing claims and assist policyholders. Contact him/her to help you with a solution and reopen the claim case to correct errors.
Submit all necessary documents
For smooth settlement, the insurer will require hospital bills, discharge summary and prescriptions. You will need to double-check if you have submitted all of these documents to the insurer/TPA.
Make multiple appeals
If you have all the required documents to support your claim, you can send a formal letter with evidence about why your claim is valid. You can make multiple claim appeals or send your consulting doctor's statement as further proof.
Also Read: https://navi.com/blog/central-government-health-scheme/ 
Final Word
Insurance agencies provide the option to get cashless claims or get compensated later. How long the mediclaim reimbursement process takes will depend on the insurer. Insurance companies that settle claims without hassles have a very high claim settlement ratio, indicating their commitment to helping customers.
Navi Health Insurance offers a very simple claims process and has an industry-leading claim settlement ratio of 97%. Download the Navi App from the Google Play store and get a policy that will settle cashless claims in only 20 minutes.
Frequently Asked Questions
Q1. Are any exclusions applicable for cashless claims?
Ans: Yes. Your particular insurance policy will have several exclusions that you can find in the fine print. Usually, laundry charges, telephone charges, medical records fees, costs of toiletries, nebulisers, etc., are not covered.
Q2. How to make sure that your claim does not get rejected?
Ans: Follow the given tips to prevent claim rejection:
Have copies of all related documents 
Double-check the claim form for mistakes
Check the terms and conditions thoroughly
Keep your TPA/insurer's contact details handy
File for claims as soon as possible
Q3. How long does it take for insurers to settle claims?
Ans: It usually takes 2 to 3 days for insurers to settle claims. However, some insurance agencies offer instant settlement claims for up to a specific limit to make the mediclaim process more convenient.
Before you go…
Looking for instant 🚀 personal loans 24*7 anywhere, anytime? Install the Navi app now!
Or, maybe you're looking to buy that house you've been eyeing 🏠 and you need a loan of up to Rs. 5 crores. Install the Navi app now and get your instant in-principle approval right away! Interest rates starting at 6.40% p.a.
How about an affordable health insurance policy 👨‍⚕️ starting at a monthly premium of just Rs. 241? Install the Navi app and get your policy in under 2 minutes
Instead, want to put your savings into action and kick-start your investment journey 💸 But don't have time to do research. Invest now with Navi Nifty 50 Index Fund, sit back, and earn from the top 50 companies.