A hospital cash insurance policy offers a fixed amount of cash on a daily basis when you are hospitalised. With this benefit, you can get financial coverage for costs incurred on hospitalisation that are not covered by your base health insurance plan.
Daily hospital cash plans cover all sorts of hospital-related expenses and help compensate for the loss of income during this period.
Learn more about this unique benefit by reading the following sections.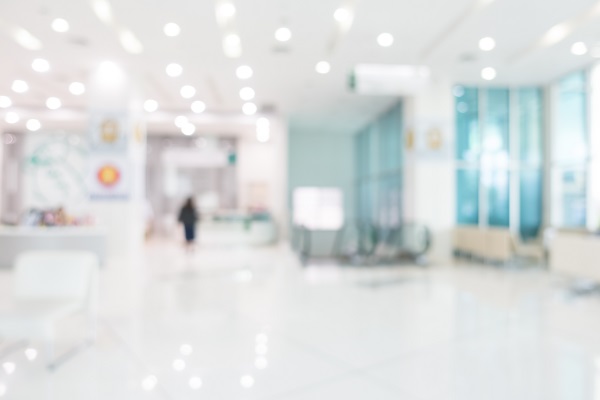 What is Hospital Cash Insurance?
A hospital cash insurance plan gives a planned monetary benefit for additional expenses not covered under a base health insurance policy. During hospitalisation, you will get a fixed daily allowance as determined during the purchase of this policy.
You can get this benefit as a rider to your base health plan or a standalone hospital cash insurance plan. The allowance under this policy does not depend on the daily medical bills of the insured person. In the case of ICU admissions, most insurers offer double cash benefits for this plan.
You have to be hospitalised for more than 24 hours to get the benefits of this policy. If the hospitalisation becomes inadmissible, it will not provide any coverage.
Benefits of Getting a Hospital Cash Insurance Policy
Additional Hospitalisation Cover
Any household will have trouble bearing the large expenses involved when someone in their family gets hospitalised. Moreover, health insurance policies do not cover inadmissible costs, such as costs incurred by the attendees, surgical accessories, lodging, etc.
Most times, these expenses cause a lot of financial stress on families. Hospital daily cash benefit plans provide monetary help to them in these situations.
No medical bills required
The insured person gets a fixed amount daily during their hospitalisation period to compensate for their limited income. They can get the insured amount without having to send their supporting bills to policy providers.
What Do Hospital Cash Insurance Policies Cover?
The daily cash allowance is very much effective in helping families bear unexpected costs during hospitalisation. These policies cover costs like:
It covers mainly inadmissible costs, which include all other expenses that health insurance does not cover. These costs sometimes amount to higher prices if patients remain hospitalised for an extended period.
Additionally, the insured person can use its cash benefits to cover expenses of lodging, food and commute.
This insurance plan provides coverage for costs of X-rays, accessories and expenses of visiting members.
It provides additional coverage over base health insurance plans. You can buy this plan along with your health insurance from insurers.
You may get more compensation than the actual expenses incurred during hospitalisation. It is entirely up to you where you spend this amount.
Also, Read – https://navi.com/blog/irda-claim-settlement-guidelines/
What Do Hospital Cash Insurance Policies Not Cover?
Things that hospital cash insurance policies do not cover are as follows:
Insurers do not cover any expense for an illness diagnosed within the waiting period of 30 days from the start of insurance coverage. You must make sure that this waiting period is over before raising claims.
If you get hospitalised for a pre-existing injury or illness, you will not get coverage.
You will get no benefits for a vaccination unless it is for an accident.
This insurance policy does not include plastic surgery and cosmetic surgery.
Cash Benefits During ICU Admission
ICU admission is a costly affair; therefore, insurers provide higher cash benefits with hospital cash insurance plans. This provides you with double cash benefits when you need to go through an unplanned ICU admission.
Why Should You Consider Choosing Navi?
Navi's Health Hospicash provides a daily benefit amount upon 24 hours of hospitalisation, as you can see on the Navi App. Here are some benefits of purchasing this hospital cash insurance plan from Navi:
High Daily Amount
It provides a daily amount of cash of Rs. 1000 up to a total sum insured of Rs. 10,000. The plan provides this benefit for every day spent in a hospital due to sickness, injuries or an accident.
Long Duration
The policy offers hospital cash benefits for up to 10 days, after which you can get the entire lump sum amount.
Smooth technology-based process
Navi's application-based technology provides a smooth experience for its customers. It provides a 100% digitised process which makes it really easy to purchase insurance policies. Moreover, it offers a fast claim settlement process that takes only 20 minutes.
You can choose Navi as your insurer to get cashless claim coverage from an extensive network of 10,000 hospitals across the country.
Also Read: https://navi.com/blog/insurance-dependent/
Final Word
Hospital cash insurance policies offer blanket coverage for all sorts of expenses that regular health plans do not cover. It provides a lump sum amount that you can use to take care of extra bills and make up for the loss of your income. It is also ideal for minor complications requiring hospitalisation as you can save your regular health plan for emergencies.
Frequently Asked Questions
Q1. How can I raise a claim for my hospital cash insurance plan?
Ans: You can claim the benefits of a daily hospital cash insurance plan through the reimbursement option only. After paying your medical bills out of your own pocket, notify the insurer within 48 hours. They will settle the bills at a later date.
Q2. What is the range of the daily amount of the cash insurance plan?
Ans: Depending on the insurance policy, the daily amount of cash insurance ranges between Rs. 100 and Rs. 10,000. For hospital cash benefits provided as an add-on to the base health plan, the coverage is given as a percentage of the total sum insured.
Q3. Which documents do I need to have for availing of the cash benefit?
Ans: Documents that you need to produce before the insurer are – 
Application form with insured's signature
Records of admission to the hospital
Document of discharge from the hospital. 
Q4. What is the age limit to buy this hospital cash insurance?
Ans: The age limit for this cash insurance is similar to health insurance. There are no unique age limits for hospital cash insurance policies. 
Q5. What conditions are applicable for hospital cash plans?
Ans: Most hospital cash plans come with the following conditions:
You cannot raise any claims within the waiting period.
Daycare procedures are usually not covered.
You must be hospitalised for more than 24 hours to avail the benefits of this insurance policy.
Before you go…
Looking for instant 🚀 personal loans 24*7 anywhere, anytime? Install the Navi app now!
Or, maybe you're looking to buy that house you've been eyeing 🏠 and you need a loan of up to Rs. 5 crores. Install the Navi app now and get your instant in-principle approval right away! Interest rates starting at 6.40% p.a.
How about an affordable health insurance policy 👨‍⚕️ starting at a monthly premium of just Rs. 241? Install the Navi app and get your policy in under 2 minutes
Instead, want to put your savings into action and kick-start your investment journey 💸 But don't have time to do research. Invest now with Navi Nifty 50 Index Fund, sit back, and earn from the top 50 companies.