Policyholders can add family members to their health insurance plans to enjoy financial coverage for healthcare expenses. The family members added to the insurance policy, are referred to as insurance dependents.
Employers covering workers under group health insurance policies can also provide health coverage benefits for any dependents they have.
Refer to the following list in order to know more about benefits Insurance dependents receive, their coverage options, eligibility and more.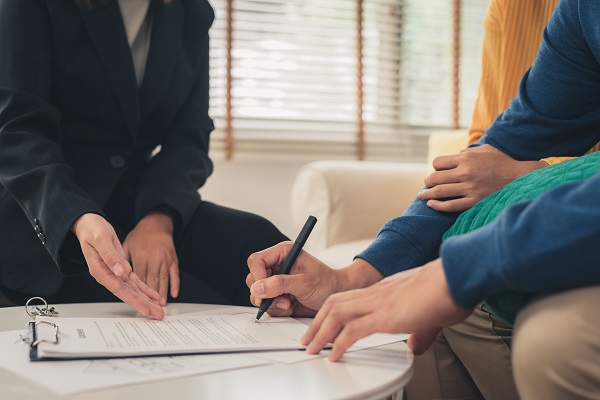 Who Qualifies as a Dependent for Insurance?
Check out the list of individuals who are eligible for benefits as insurance dependents.
| | |
| --- | --- |
| Eligible candidates | Restrictions |
| Spouse | An individual recognised as a husband or wife by State Law can be a dependent. However, in case your plan does not cover other adult dependents, a domestic partner would not be considered an insurance dependent.  |
| Children | Biological children, stepchildren, legally adopted children, or any child under legal guardianship can enjoy health insurance coverage as a dependent. However, once a child reaches the maximum age of 26 years, he or she generally cannot enjoy coverage benefits under their parent's plan except in a few scenarios. Further, a married child above 26 years is not eligible for a dependent on insurance.  |
| Other adult dependents | Usually, domestic partners and elderly parents are not included in insurance coverage. However, in case they live with you, or are financially dependent on you, or are unmarried, they will be considered dependent.  |
Let's take a look at the requirements to add children to a dependent health insurance plan.
Requirements to Add Children in a Dependent Life Insurance
Children qualifying the following criteria are treated as insurance dependents.
1. Age
Any child under 26 years of age can qualify as an insurance dependent.
2. Relationship
To be eligible for dependent health insurance, an individual needs to be your biological child, stepchild, adopted child, or foster child.
3. Length of residency
A child will only qualify as an insurance dependent after living with you for more than 6 months.
4. Income contribution
The income of a child cannot be more than half of his support expenses to be eligible for a medical insurance dependent.
5. Taxation
You cannot add a child as your dependent if you file a joint tax return that year.
6. Other claims
Only a single household can claim a child as a dependent.
Parameters Not Necessary to Consider while Claiming a Child as an Insurance Dependent
Apart from factoring in the necessary eligibility criteria, one should also consider the parameters that are not required to claim a child as a dependent.
1. Living with parents
Children need not live with their parents to enrol as insurance dependent for health insurance.
2. School enrolment
Your child does not need to be enrolled in school to be an insurance dependent.
3. Eligible for employer-based coverage
If your ward does not enrol in an employer's health insurance plan, he or she can still get coverage under a policyholder's health insurance.
4. Tax status
A policy member can add their children as a dependent even if they do not claim them as tax dependent. 
Also Read – https://navi.com/blog/critical-illness-insurance-comparison/
Additional Insurance dependents
Besides your spouse and child, you can add other members as dependents in your insurance plan if they fulfil the following requirements:
If no one else names them as a dependent.
In case they are financially dependent on you directly.
If you provide more than half of the financial support to them.
Relatives who have resided in your house for a minimum of 1 year and meet all the eligibility requirements.
Coverage under Dependent Health Insurance
Generally, an insurance dependent can get coverage for medical expenses as per the insurance plan. Check out the coverage one can enjoy from dependent health insurance.
Doctor and hospital visits.
Prescription drugs.
Wellness care.
Medical device usage.
However, a policyholder's health plan will not cover cosmetic surgeries, beauty treatments, brand-new technologies, or off-label drug use.
You can get comprehensive health coverage benefits for yourself and your family within 5 minutes from Navi. Download the Navi app and get cashless claims from over 10,000 network hospitals around 400+ locations in India.
Why Choose Navi for Your Health Insurance?
While you are on a hunt for a health insurance plan to add your children and spouse as an insurance dependent, you will want to choose Navi Health Insurance for the following reasons:
100% paperless and hassle-free process.
Cashless claims under 20 minutes.
97% claim settlement ratio.
10,000+ network hospitals across 400 locations in India.
Health insurance covers between Rs. 2 lakh to Rs. 1 crore.
More than 20 health benefits, including pre and post hospitalisation expenses, daycare procedures, in-patient hospitalisation, vector-borne diseases cover, Covid-19 hospitalisation, road ambulance cover, optional critical illness, domiciliary hospitalisation, newborn baby and maternity cover.
EMI starts from just Rs. 240 per month.
Final Word
It is crucial to know everything about dependents in a health insurance policy to cover medical expenses for one's relatives and the likes. Nevertheless, before including family members in an insurance policy, policyholders should go through the eligibility norms of dependents.
Frequently Asked Questions
Q1. Can I add parents as dependents in my insurance plan?
Ans: No, you cannot add parents to your health insurance plan. They need to enrol their own plan through their jobs or opt for an individual health insurance plan. 
Q2. How to remove family members from a health insurance plan?
Ans: You can remove members from your health plan by contacting your agent. In case you have an employer's health insurance, contact human resources to know more details. 
Q3. Are children above 26 years eligible as dependent on health insurance?
Ans: Generally, children above 26 years cannot qualify as insurance dependent except if they are disabled. Dependent children above 26 years who are disabled can get coverage under their guardian's health insurance.
Before you go…
Picture credits – FreePik