Wondering if you should opt for an EPO plan?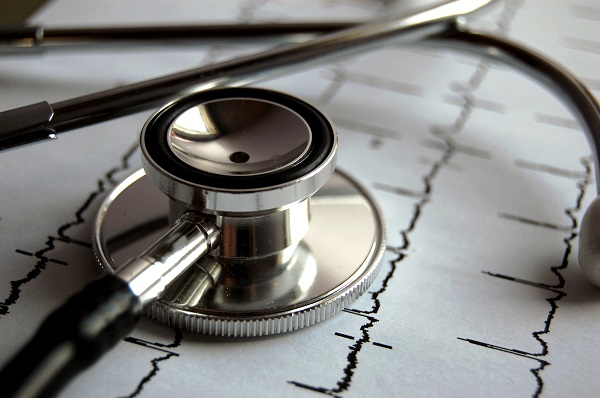 An EPO (Exclusive Provider Organisation) plan provides you access to high-quality medical service providers. It is a pocket-friendly insurance plan that lets you pay lower monthly premiums. Another advantage is that you do not need any referral to check in with a specialist.
Read along to find out if EPO plans suit your needs.
What Are Exclusive Provider Organisation plans?
An EPO plan is a managed care health insurance plan where you can get your medical care exclusively from the provider's network. The insurance providers for these plans have an extensive network of doctors, hospitals, and other medical care providers. These plans do not offer coverage if the policyholder gets treatment outside the network, except for emergencies.
Like HMO (Health Maintenance Organisation) plans, EPO insurance policies require you to select a primary care physician (PCP). This is a doctor who provides you with preventive care and treatment for minor/chronic illnesses. However, you do not need to get a referral from a PCP to see a specialist, unlike HMO plans.
How Do EPO Plans Work?
Insurers negotiate terms with healthcare providers to create a provider network for EPO plans. Each network offers a comprehensive range of healthcare services via hospitals, pharmacies, x-ray facilities, healthcare providers, labs, specialists, speech therapists, and more.
Whenever you need healthcare services, you need to check the current list of in-network providers. If you get healthcare out-of-network, you may find yourself having to foot the entire bill. Thus, accidentally getting out-of-network care can prove to be a costly mistake.
There are three distinct exceptions to the in-network requirement. These are:
If your EPO plan does not have a specialist providing a particular healthcare facility, you can pre-arrange out-of-network care with the insurer.
You can get out-of-network care if you are in the middle of a complex treatment when you opt for an EPO insurance plan. Your EPO may let you finish the treatment with the current doctor on a case-by-case basis.
If you experience a true emergency like a stroke or heart attack, you may go to the nearest emergency room. In this case, EPOs will cover the cost of emergency care received at the nearest out-of-network facility.
Difference Between EPO, PPO, and POS Plans
Besides EPO, PPO (Preferred Provider Organisation) and POS (Point of Service) are two other popular managed care plans. The following is a brief comparison between these health plans:
| | | | |
| --- | --- | --- | --- |
| Type of plans | EPO | PPO | POS |
| Meaning | In an EPO plan, you have to get treatment from a network of providers on a list. | This has a higher premium than PPO and POS plans. It covers both in-network and out-of-network costs. | This is a hybrid of HMO and PPO plans, covering some of the costs of out-of-network treatment. |
| PCP required | Usually required | Not required | Required |
| Pre-authorisation required | Usually yes | No | Usually yes |
| Premium costs | Moderate | Higher | Moderate |
| Out-of-network coverage | Not covered (except for emergencies) | Covered, but at slightly higher costs | Cover but at higher costs |
How to Choose the Best Insurance Plan for Yourself?
Take a look at the pros and cons of each health insurance plan to pick the best one.
EPO plans
Pros
These provide great flexibility in choosing providers as long as they are in-network. EPO plans have lower premium costs, require no referrals to visit specialists and settle bills directly with doctors and hospitals.
Cons
These insurance policies do not cover the costs of treatments taken out of network. So, you will have to make sure that the doctors you go to are in-network.
PPO plans
Pros
These provide you with the most freedom to choose doctors and specialists as they cover out-of-network costs. It also lets you see specialists without the need for a referral.
Cons
These plans usually carry high premiums and sometimes require high-cost sharing. Lately, PPO providers have reduced the size of networks as they have switched to other plans.
POS plans
Pros
POS plans are more flexible than EPOs as they offer more leeway to see out-of-network doctors and providers. They provide this benefit despite having the same moderate costs as EPO plans.
Cons
Though POS lets you visit out-of-network doctors, you will have to pay more out of your pocket to do so. Moreover, they do not let you see specialists without referrals from your PCP.
Final Word
EPO (Exclusive Provider Organisation) plans are a good choice if you do not mind a limited provider network for the benefit of low insurance premiums. It provides enough providers for routine healthcare and the ability to consult a specialist without the need for referrals.
These insurance policies are available in countries like the United States and not in India. Those who are looking for an affordable health insurance policy here can opt for Navi's Health Insurance. Simply download the Navi Health Insurance app from Google Play Store to get a health plan providing cashless treatment via 10,000+ hospitals in the country.
Frequently Asked Questions
Q1. Do I have to file claims for an Exclusive Provider Organisation plan?
Ans: No. In an EPO plan, the provider takes all responsibility for your healthcare. The healthcare providers (doctors, hospitals, etc.) will file your bills directly to the insurer, who will settle them directly.
Q2. What are the cost-sharing requirements of an EPO plan?
Ans: Cost-sharing refers to the portion of costs that you and the insurance company will bear. EPOs usually tend to have lower cost-sharing portions for the insured, making them quite economical. 
Q3. Why do I need pre-authorisation for certain healthcare services?
Ans: EPO providers have a pre-authorisation requirement for expensive treatments and medications to keep costs low and ensure that their plans cover only necessary things. CT scans, MRI scans, expensive surgeries, prescription drugs and hospitalisations are some things that require pre-authorisation.
Q4. How to get pre-authorisation for out-of-network hospitals?
Ans: Your doctor will ask your insurer for prior approval on certain treatments/medications. This may take some time, from a few hours to weeks (in case of problems). You should check your health plan and take responsibility to get a service pre-authorised.
Q5. How costly are EPO plans?
Ans: EPO plans generally require moderate premiums, though the exact costs vary depending on your residence and specific policy. Before choosing a policy, make sure to check the co-insurance, deductibles and out-of-pocket maximums.
Before you go…
Looking for instant 🚀 personal loans 24*7 anywhere, anytime? Install the Navi app now!
Or, maybe you're looking to buy that house you've been eyeing 🏠 and you need a loan of up to Rs. 5 crores. Install the Navi app now and get your instant in-principle approval right away! Interest rates starting at 6.40% p.a.
How about an affordable health insurance policy 👨‍⚕️ starting at a monthly premium of just Rs. 241? Install the Navi app and get your policy in under 2 minutes
Instead, want to put your savings into action and kick-start your investment journey 💸 But don't have time to do research. Invest now with Navi Nifty 50 Index Fund, sit back, and earn from the top 50 companies.