Health insurance for diabetes patients is a comprehensive insurance plan that covers the cost of medical care, including hospitalisation expenses for the treatment of diabetes.
Diabetes Mellitus, commonly known as diabetes, is a chronic health condition that can become life-threatening due to a lack of quality treatment. It can lead to fatal health conditions like kidney failure, heart disease, blindness and even amputation. As a chronic illness, this disease requires continuing medical attention.
Health insurance plans for diabetes act like an added layer of financial protection during a medical emergency.
Read along to find out more about the necessity of medical insurance for diabetic patients.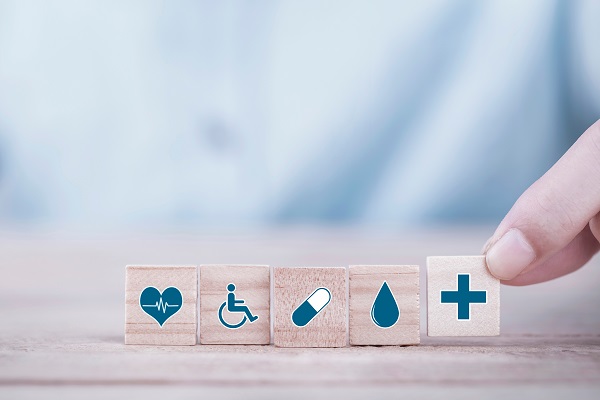 Importance of Medical Insurance for Diabetes Patients
Diabetes is a growing health concern in India. According to the 2021 survey, more than 77 million adults are living with the disease. Out of this, approximately 57% of cases remain undiagnosed.
This disease can lead to several health complications, as previously mentioned. In addition, a diabetic patient has to undergo long term medication to keep the disease under control.
Listed below are some indispensable reasons why a diabetes insurance plan is essential:
The cost of hospitalisation due to diabetes can be high. However, a health insurance policy for diabetes patients can provide sufficient coverage for medical expenses.
Certain health insurance policies also cover the cost of periodic consultations with doctors, diagnostic tests and expensive medicines for diabetes. This way, you can concentrate on your treatment and not worry about the expenses.
A comprehensive health insurance policy will take into account the type of diabetes and cover the treatment costs accordingly. Such a policy provides coverage for everything essential as per the patient's requirements.
A diabetic patient is more at risk of contracting critical illnesses. Therefore it is necessary to opt for periodic check-ups. The benefits of a health insurance plan for diabetes patients may include free health check-ups at regular intervals.
Also Read: https://navi.com/blog/tpa-in-health-insurance/ 
Features of a Health Insurance Plan for Diabetes Patients
Knowing about every detail of your insurance coverage is necessary as various complications could arise owing to diabetes. In that regard, let's take a look at some essential features of a comprehensive health insurance plan for diabetes:
Cashless hospitalisation
A health insurance plan offering coverage for diabetes provides a cashless hospitalisation facility. On account of this feature, you do not have to worry about finances during medical emergencies. The insurance provider directly settles the medical bills with the network hospital. 
Pre and post hospitalisation
The healthcare plan for diabetes patients also covers expenses arising from several tests and medical procedures before and after hospitalisation.
Day-care procedure coverage
A comprehensive healthcare plan also covers the cost of treatment procedures that require hospitalisation for less than 24 hours.
Facilities under a Medical Insurance Plan for Diabetic Patients
Here are some benefits of health insurance for diabetes patients:
In-patient treatment
Ambulance charges
Coverage for diagnostic tests and doctor's consultations
Health check-ups
Domiciliary treatment
Benefits of porting health insurance policy
AYUSH treatment (Ayurveda, Yoga, Unani, Siddha and Homeopathy) coverage
Restore benefit
Factors to Consider before Buying a Health Insurance Plan for Diabetes Patients
Eligibility and entry-exit age
It is necessary to check the entry and exit age limits in relation to a specific health insurance plan for diabetes patients before making a purchase.
These two factors are essential when buying medical insurance for diabetes. Keeping in mind the expensive medication and treatment procedures, the premium amount and sum insured are two aspects that determine how suitable the plan is for the policyholder's requirements. 
Waiting period
Often, a health insurance plan for diabetes patients comes with a fixed waiting period. On account of this, the policyholder might have to wait for 2-4 years to get coverage. However, some insurance providers waive this clause for a fee or a higher premium. It would be best if you considered this aspect before choosing a plan. 
Term of policy and coverage
A long policy term and broad coverage enable you to avail of necessary treatment benefits for an extended period. 
Facilities offered
Before choosing a suitable health insurance plan for diabetes patients, it is essential to read the policy wordings carefully. Furthermore, you must check all the benefits of the policy.
Network hospitals:
When purchasing health insurance for diabetes patients, you must make sure to choose an insurance provider that has a large number of network hospitals, for example, Navi. This insurer has more than 10,000 network hospitals across over 400 locations in India. Navi approves cashless claims within 20 minutes. So, visit Navi Health Insurance today (Terms & Conditions Apply).
Policy term
This refers to the duration for which a policy remains active. In other words, it is the time period during which the insurance company provides guaranteed coverage. Accordingly, by opting for a health insurance plan with a longer policy term, you will get coverage for a longer period.
Also Read: https://navi.com/blog/best-health-insurance-plans-for-parents-in-india/
What is the process to file a claim?
To file a claim, follow these easy steps:
Reimbursement Claim Process:
After discharge, collect all the necessary medical documents, including the ones that require doctor certification
Inform your insurance provider ahead of time. It helps to accelerate the claim process.
Get the claim form from the insurer's website. You can also obtain it from their office.
After filling out the form, submit it along with the required documents to the Third Party Administrator (TPA).
Your insurance provider will settle the claim after reviewing it. In case the insurer rejects your claim, you will be notified.
Cashless Claim Process:
Go to a network hospital nearest to your residence. Make sure to refer to your insurance company's network hospital list.
Collect the pre-authorisation form available at the hospital.
Fill out the form with the required details and then submit it to the hospital authorities.
After the insurance company gives approval, the claim will be settled as per the terms and conditions of your health insurance policy.
Final Word
By opting for health insurance for diabetes patients, you can financially secure yourself during a medical emergency that may arise due to this disease. That said, before making a purchase, you must weigh the pros and cons of different policies for finding out which one is the most suitable option.  
Frequently Asked Questions
Q1. What are the exclusions under a health insurance plan that includes coverage for diabetic patients?
Ans: Some of the most common exclusions in the case of health insurance for diabetes are as follows:  
Self-inflicted injuries 
Illnesses resulting from substance abuse (alcohol and drugs) 
HIV, AIDS, and other sexually transmitted diseases
Cosmetic surgery
Injuries due to war/act of war
Dental treatment
Pregnancy
Experimental as well as pharmacological regimens
Note that pre-existing diseases other than diabetes will be covered after a waiting period of 2-4years. 
Q2. What are network hospitals?
Ans: Hospitals that have a tie-up with an insurance company and provide cashless treatment to the policyholders are called network hospitals. When you buy a health insurance policy, your insurer will provide you with a list of hospitals. You can file a claim and avail of cashless treatment at these hospitals during a medical emergency. 
Q3. Is diabetes covered under every health insurance policy? 
Ans: Many health insurance policies do not provide coverage for the treatment of diabetes. That said, even if some policies include diabetes coverage, they come with a waiting period that can range from 2 to 3 years, or even more. 
Q4. What are tax benefits under a health insurance plan with diabetes cover? 
Ans: Section 80D of the Income Tax Act offers tax benefits to people opting for health insurance. The maximum amount of deductions that individuals below the age of 60 years can claim is Rs. 25,000. That said, senior citizens are eligible for tax deductions of up to Rs. 50,000.    
Q5. What are the expenses that a health insurance policy for Type 1 and Type 2 diabetes covers?
Ans: Several insurance companies have introduced plans specifically for individuals diagnosed with Type 1 and Type 2 diabetes. Such plans cover expenses incurred due to hospitalisation, doctor's consultation fees, cost of medication and diagnostic tests. 
Before you go…
Looking for instant 🚀 personal loans 24*7 anywhere, anytime? Install the Navi app now!
Or, maybe you're looking to buy that house you've been eyeing 🏠 and you need a loan of up to Rs. 5 crores. Install the Navi app now and get your instant in-principle approval right away! Interest rates starting at 6.46% p.a.
How about an affordable health insurance policy 👨‍⚕️ starting at a monthly premium of just Rs. 241? Install the Navi app and get your policy in under 2 minutes
Instead, want to put your savings into action and kick-start your investment journey 💸 But don't have time to do research. Invest now with Navi Nifty 50 Index Fund, sit back, and earn from the top 50 companies.