Individuals can obtain accidental benefits from a standalone accident insurance policy or a rider plan. During the demise of a policyholder with an accidental death insurance policy, his/her beneficiary will receive these benefits. Furthermore, in case the insured dies of natural causes, an insurer will pay this benefit in addition to the standard benefit.
In this regard, one must possess a clear concept of the types of accidental death benefit plans, coverage, and exclusions to obtain accident insurance benefits.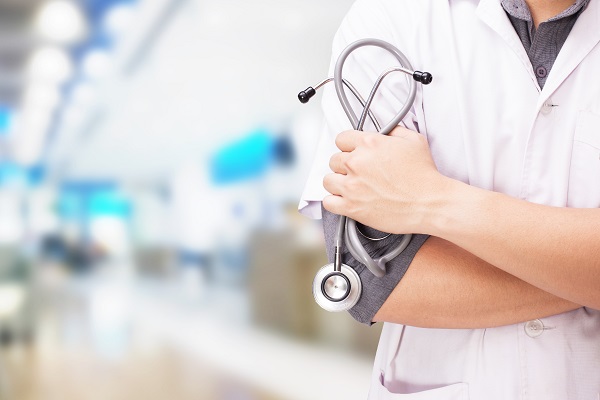 What is an Accidental Death?
As per insurers, accidental death occurs as a result of accidents arising in the form of a car crash, choking, drowning, and more. As such accidents are hard to predict, one should add accidental death benefit riders to their policies or buy an accidental death policy to protect beneficiaries from financial losses.
Moreover, individuals working in or around potentially hazardous environments must mandatorily get this plan or add on this benefit over their regular insurance plan. However, this benefit comes at an additional price over an insurance premium amount. Then again, the benefit increases the pay-out.
Additionally, some accidental benefits offered by some policies include coverage for dismemberment, that is, total or partial loss of limbs, paralysis, burns, and the likes.
Types of Accidental Benefits Plans in India
Check out the benefit plans available for beneficiaries.
Group life supplement
A group insurance policy includes this benefit plan for beneficiaries. Here, the amount is usually similar to that of the group life benefit. Generally, employers of a company offer this policy.
Voluntary
This is an elective benefit offered to certain members of a group. An employer offers this insurance plan, for which an employee needs to pay premiums through their payroll. These employees get coverage for accidents that occur at the workplace and even when they are not at work.
Travel accident
In this arrangement, insurers offer accidental benefits through an employee benefit plan. It provides supplemental protection against accidents to employees who are travelling due to company business. However, in this case, an employer pays the entire policy premium.
Dependents
Dependents in an accident insurance plan can rake in benefits under group accidental death benefit plans.
Accidental Insurance Coverage
Check out the coverage benefits policyholders can obtain by availing of an accidental insurance policy. 
Accidental death cover
In case of an accident, dependent families are met with a financial loss that can affect their livelihood. However, with accidental insurance policies, beneficiaries or nominees are liable to receive the sum assured as per the policy document.
Total disability cover
If an accident results in total disability or permanent impairment such as loss of limbs, the policyholder will receive a certain portion of the sum insured.
Partial disability cover
An insured will receive a specific percentage of the sum insured in case of accidents resulting in permanent partial disability.
Temporary total disability
In the instance of accidents leading to temporary disability, policyholders may be unable to visit the office, which can affect their income. To repay the loss, insurers offer a weekly allowance that may also be utilised to pay EMIs.
Inclusions in a Personal Accident Insurance Plan
To avail of accidental benefits, policyholders must go through the following inclusions in accident insurance.
Accidental dismemberment
Medical expenses
Accidental death
Child education support
Ambulance, burns, and broken bones
Permanent total or partial disability
Life support benefit
Daily allowance
Exclusions under Personal Accident Insurance Plan
A personal accident insurance policy does not cover every medical expense. For that cause, one must know about the exclusions of such a plan. Take a look at them here:
Childbirth or pregnancy
Non-allopathic treatments
Injuries from criminal acts or wars
Mental disorders
Accidents from adventurous, sports, naval, air force, military activities, etc.
Natural death
Suicide or self-injuries
Injuries or death under the influence of intoxicants
Pre-existing disability or injury
Alternatively, you can obtain a health insurance plan from Navi and get your medical expenses covered. To get comprehensive health benefits coverage in 5 minutes, Navi App
Benefits of Personal Accident Insurance Policy
Apart from getting accidental benefits, an accident insurance plan comes with a number of advantages. They are as follows:
Sizeable coverage at a lower premium
Both individual and family insurance plans are available
Simplified claim process
Family security
Paperless procedure
No requirement for medical tests
Coverage for legal and funeral expenses
Customisable plans are available
Child education benefit
Worldwide coverage
24/7 support service
Double indemnity is available in the event of demise or impairment while travelling in public transport.
Final Word
Therefore, it is evident that accidental death insurance plans safeguard a policyholder and his/her family against financial losses that may occur due to unfortunate incidents.
Obtaining an insurance policy will enable a policyholder's beneficiary to claim accidental benefits in his/her absence. One can either add certain benefit plans to their existing policies or choose a standalone accident insurance plan to obtain these benefits.
Frequently Asked Questions
Q1. On what parameters do the premiums of accidental insurance policy depend?
Ans: The premium of an accidental insurance policy varies with respect to the plan you choose. However, the amount depends on certain parameters such as age, occupation, and medical history in some cases.
Q2. How to claim an accident insurance policy?
Ans: To raise a claim against your accident insurance policy, you need to contact your insurance provider and submit the following information:
Contact number
Policy number
Date and time of the accident
Incident's location
The extent of the loss
Personal details of the insured person who is injured
Description of the accident with proper details
Q3. What are the documents required to raise a claim on an accidental death insurance policy?
Ans: The following documents must be submitted to claim accidental benefits – 
Death certificate
FIR report
Post-mortem report 
Medical certificate
Medicine bills
Q4. Are there any tax benefits under a personal accident policy?
Ans: Under Section 80D of the Income Tax Act, there are no tax benefits on a personal accident plan.
Before you go…
Looking for instant 🚀 personal loans 24*7 anywhere, anytime? Install the Navi app now!
Or, maybe you're looking to buy that house you've been eyeing 🏠 and you need a loan of up to Rs. 5 crores. Install the Navi app now and get your instant in-principle approval right away! Interest rates starting at 6.40% p.a.
How about an affordable health insurance policy 👨‍⚕️ starting at a monthly premium of just Rs. 241? Install the Navi app and get your policy in under 2 minutes
Instead, want to put your savings into action and kick-start your investment journey 💸 But don't have time to do research. Invest now with Navi Nifty 50 Index Fund, sit back, and earn from the top 50 companies.
Picture Credits – Background photo created by snowing – www.freepik.com