UPI ID or the Virtual Payment Address (VPA) is a unique ID created by the user to send or receive money through UPI. The user can simply share his/her UPI ID with the payer and receive payment directly in his/her bank account. Currently, users can only link UPI with bank accounts and debit cards. While the proposal of linking it with credit cards has been there, we can see it happening in the near future. Transfering funds to the VPA of UPI and not mobile number as there is always the risk of entering it wrong.
Since the increase in digital payments in India, many cases of fraud and theft have happened. We need to be aware and not be targeted by financial frauds.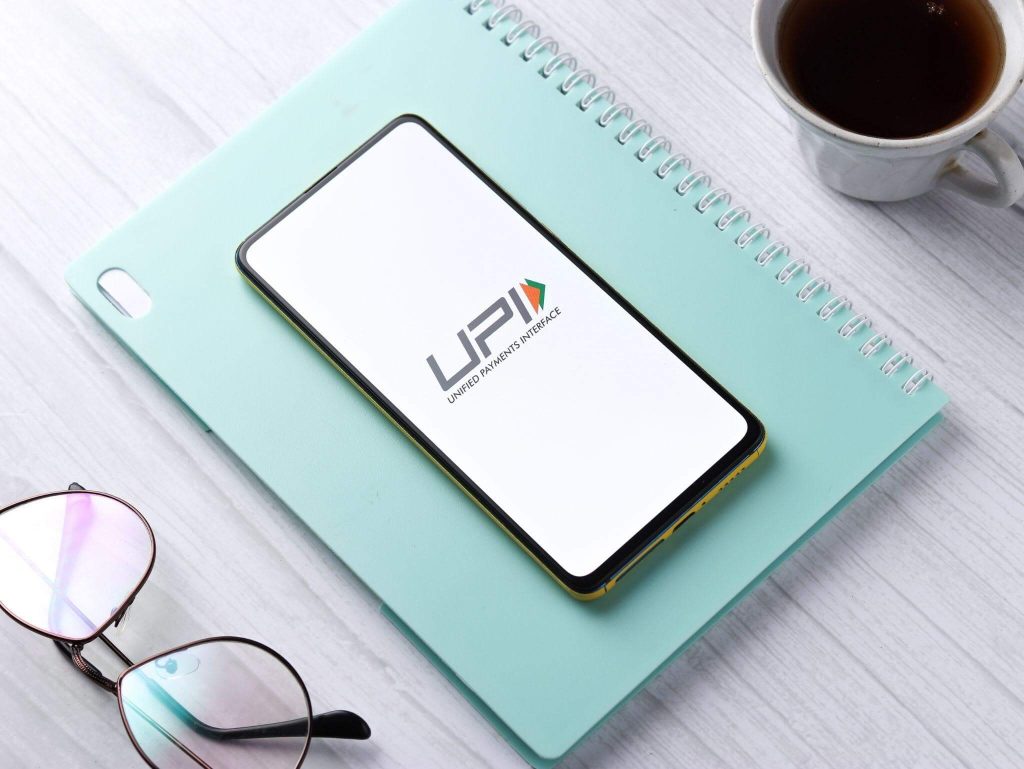 What is VPA in UPI Payment?
A Virtual Payment Address (VPA) is a unique ID using which they can either receive or send money through UPI. This is the most sought-after model of payment among individuals or even merchants.
The NPCI has defined the UPI transaction limit as Rs. 1 Lakh and 20 transactions per day. They introduced UPI autopay for recurring payments like electricity bills, EMI bills, etc.
How to Create a VPA in UPI?
Step 1: Download the UPI-enabled app:
VPA in UPI means a digital payment through which a person can receive or send money using a VPA. Some apps provide UPI features like PhonePe, Paytm, BHIM app, and GooglePay. You can download them from Android and Apple devices.
Step 2: Provide your bank account details:
You need to have a mobile number linked to all the bank accounts, which will help create a VPA username.
Step 3: Choose a VPA:
VPA in UPI looks something like xyz@bankname, and Xyz can be anything from your name to your phone number. This helps in remembering the VPA easily.
Step 4: Link VPA to bank account:
The next step is to link bank accounts to VPA ID. We can link more than one bank account to one UPI-enabled app. This eases up for users to send money to anyone from any bank. Provide a unique VPA and get approved instantly, giving you Virtual Permanent Address.
Step 5: Submit details for verification:
In this, you need to set your pin for authenticating the transactions in the app. This is a two-step authentic process one at login to the app and the second is while transferring the funds.
Also Read: How To Pay Income Tax Online: 4 Advantages Of Income Tax E Payment
How are Payments Processed with VPA in UPI?
UPI VPA makes the UPI Process simple for everyone to use daily. The simplicity of the process is helping people shift towards digital payments.
As we have earlier talked about the various VPA UPI apps that can be used for the transaction, you can open any of them. The moment you open them, it will ask you first step of verification, which needs to be entered. This will take you inside the app, where you can see an option for a new payment. Money can be transferred via bank transfer, phone number, UPI ID, or QR. You need to click on UPI ID, which suggests you either enter UPI ID or open the code scanner. Code scanners can be generally used by merchants, which helps the customer to scan and pay quickly. After entering the UPI ID and clicking on continue, the second step of verification pops up. Enter the verification Pin, and you can see if the money has been transferred or not within a few seconds. You can record all the transactions you made through VPA in payment.
Advantages of Having a VPA in UPI:
Registration Process: Registering for a VPA username is easy for both the payer and payee. The simple procedure of entering the VPA username and making payment in a moment makes it the most desirable digital payment mode. In India, you can see small vendors on the street using UPI, which shows the potential and market penetration.
Access: The best part of using VPA in UPI is that you can make the payments 24 x 7 and from any location with a proper internet connection. You just need to remember the transaction limit per day.
Making India Cashless: The UPI platform doesn't transfer your cash to the wallet. Instead, it retains them in your bank account, which helps in earning interest.
Security: If you make any purchase with a debit or credit card, there is always a risk of the card being duplicated. In VPA UPI, funds will be transferred only after entering the PIN you set while installing.
Multiple Bank accounts: Each UPI platform has the option to add multiple bank accounts, and each bank has a unique VPA username. This helps us to make payments from any bank in just one easy step, which again makes it easy to use.
Acceptance: Sometimes, people forget their debit or credit card when they go shopping. In those situations, VPA in UPI helps you to make payments quickly from your mobile phone.
Reduces Time: In Earlier days, while making payments online to any individual or merchant, we needed to enter the beneficiary name and account number IFSC code. This used to take time, and there was always the risk of entering any one of them wrong. VPA removes this problem by asking just the UPI username to transfer the amount.
VPA UPI uses a single name for all transactions and keeps them recorded in one place.
Different VPA in UPI and Their Usage
The Virtual Permanent Address VPA in payment can be dissected into three categories:
1. Peer to Peer (P2P):
Peer 2 Peer is where you transfer funds from one individual to another. The best example would be transferring money to your friends, family, or any individual through the UPI-enabled app.
2. P2M – Peer to Merchant:
In this mode, the VPA in UPI is created by banks by registering the merchant who helps an individual to transfer funds to a merchant. This can be best used while purchasing any goods, and while paying, we can scan the QR code of the merchant and make the payment. In India, many merchants use this mode irrespective of the business size.
3. P2M-V – Virtual Peer to Merchant:
In this mode, we can see that a virtual account is created when an already existing P2M VPA is mapped to numerous VPAs. In this, you can assign a VPA for UPI to unique each person who is supposed to make a payment to you. You can then send them reminders on message/WhatsApp with their unique VPA ID, and once they make that payment, you will receive a notification.
The best example could be a telecommunication company that needs to collect monthly or quarterly charges for their service. You can assign a VPA unique to each customer and send them a UPI ID through message/Whatsapp or even email when their payment is due. When they make the payment, you will be notified via webhooks.
Also Read: Top Up Home Loan: Features, Benefits And Interest Rates
Final Word
VPA full form in banking is a virtual permanent address. It is a payment address that helps users transfer funds using UPI platforms. VPA in UPI is a huge step toward making transactions faster, quicker, and more secure. There are plenty of UPI platform options in the market, and users can choose one or more for their daily use. With a stable internet connection and a registered merchant for VPA, you can make payments anywhere. Though Virtual Permanent Address (VPA) reduces the fraud which happens with duplication of debit/credit cards, there are still finance frauds happening, which can be tackled only by being vigilant.
FAQs on VPA in UPI
Q1. How do I Block a VPA in UPI?
Ans: You can simply open the UPI app and disable that particular VPA, or you can use net banking for the same.
Q2. How can I change in UPI?
Ans: You can open the UPI app and either edit or change which can be found under settings.
Q3. Is it safe to put your bank details in the UPI app?
Ans: It is secure to perform transactions through UPI enabled app until the PIN of the user is kept confidential.
Q4. Will my VPA get lapsed if I don't use it?
Ans: No, your VPA won't get lapsed even if you don't use it for a year.
Q5. Do you need any more bank account information if you use VPA?
Ans: No, VPA is enough to transfer the funds from one individual to another.
Before you go…
This article has been prepared on the basis of internal data, publicly available information and other sources believed to be reliable. The information contained in this article is for general purposes only and not a complete disclosure of every material fact. It should not be construed as investment advice to any party. The article does not warrant the completeness or accuracy of the information, and disclaims all liabilities, losses and damages arising out of the use of this information. Readers shall be fully liable/responsible for any decision taken on the basis of this article.